I am so.bad. when it comes to eating vegetables. I have a strong desire to
want
to love veggies, but I just can't. I've realized that right now, I'm not one of those people who can snack on bell pepper strips and goes for the Veggie Delight at Subway.
And I have to live with that. Whoa is me. Let me tell you, opting for strawberries and apples instead is soooo difficult. (Maybe that's my problem?)
Since I'm in the take-it-or-leave-it camp when it comes to veggies, I find I have to trick myself into eating them. Or just force myself to buy them, then let the guilt take over when I see them looking sad and lonely in the produce drawer.
So the day before they bite the dust for good, I opt for the best hodge-podge-get-rid-of-my-veggies meal I can think of. A fritatta. See, anything goes when it comes to fritattas, and it still works. Spinach? Yup. Peas? Yes. That shriveled stinky thing in the corner of the drawer? Well, maybe pass on that one.
Cheesy Fritatta with Spinach, Asparagus, & Mushrooms
Adapted from:
2 tablespoon
butter
1

leek

, diced
5 ounces

fresh baby spinach

, chopped
12 ounces (1 bunch)

asparagus

, cut into 1-inch pieces
8 ounces

mushrooms

, sliced
5
whole eggs
4
egg whites
1 1/4 cups

grated Asiago cheese

, divided
1/4 cup

grated Parmesan cheese

, divided
1/8 teaspoon
crushed red pepper flakes
1/8 teaspoon
smoked paprika
1/4 teaspoon
kosher salt
1/4 teaspoon
ground black pepper
1/4 cup

fresh basil

, chopped
1/3 teaspoon
dried thyme
Preheat oven to 325 degrees F.

Melt butter in a 10-inch ovenproof skillet over medium heat. Cook the leeks for 5 minutes, or until soft. Increase heat to medium-high. Add the asparagus and mushrooms, cook for 3 minutes. Stir in the spinach, cooking for 2-3 minutes or until wilted. Toss with salt and pepper.

Meanwhile, in a large bowl, whisk together whole eggs, egg whites, 1 cup Asaigo, 2 tablespoons Parmesan, spices, and herbs. Pour egg mixture into the skillet and sprinkle with remaining cheeses.

Transfer skillet to the oven and bake for 35 minutes, or until the edges are golden brown and eggs are set.
Serves:
4
For the most part, fritattas are quick and easy -- the longest part is baking them. But at least you're free to catch up on other things in the meantime.
While good by itself, Adam and I love to use a dash here and there of Sriracha with this. Odd, maybe. But trust me on that one.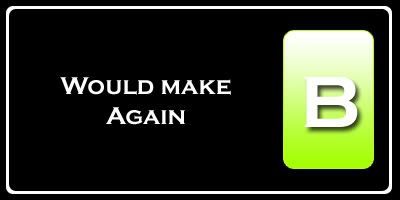 Nutrition Facts
Serving Size 226g
Amount per serving
Calories

234

Calories from fat 142
% Daily Value
Total Fat

15.8g

24%
Saturated Fat

8.6g

43%
Cholesterol

171mg

57%
Sodium 587mg
24%
Total Carbs

7.2g

2%
Fiber

2.4g

10%
Sugars 2.9g
Protein

17.9g

Vitamin A 71%
Vitamin C 21%
Calcium 29%
Iron 18%