This past week has been super super busy. Besides bringing baby home, my mom also flew out to visit, and I worked evening/night shifts rather than my normal mornings. All this adds up to not a whole lot of cooking, and a lot of eating at Subway.
I got off at a decent hour yesterday, so I figured I would contribute a little bit to the cooking this week and make a
delicious
dessert. I have been craving this for the past week or so. It's just so light and fluffy and just so different from the normal heavy chocolate infused things we've been having as of late that I just couldn't resist.
It's a fairly simple recipe (as long as you don't have to go back to the store twice in a row for missing ingredients) and makes a great summer dessert.
I adjusted some of the ingredients to make it slightly healthier and it was still great -- all my changes are in italics.
Pistachio Dessert
Family Recipe
1 c. flour
1/2 c. butter (margarine)
1/2 c. chopped nuts
2 small pkgs. pistachio flavored instant pudding
8 oz. cream cheese (reduced fat)
1 c. powdered sugar
2 1/2 c. milk (fat free)
8 oz. Cool Whip (light)
Mix together flour, butter, and nuts like pie crust. Put in bottom of 9x13 pan. Bake 10 minutes at 350 degrees. Cool.
Beat cream cheese and sugar until fluff. Spread on cooled crust.
Yields: 20 servings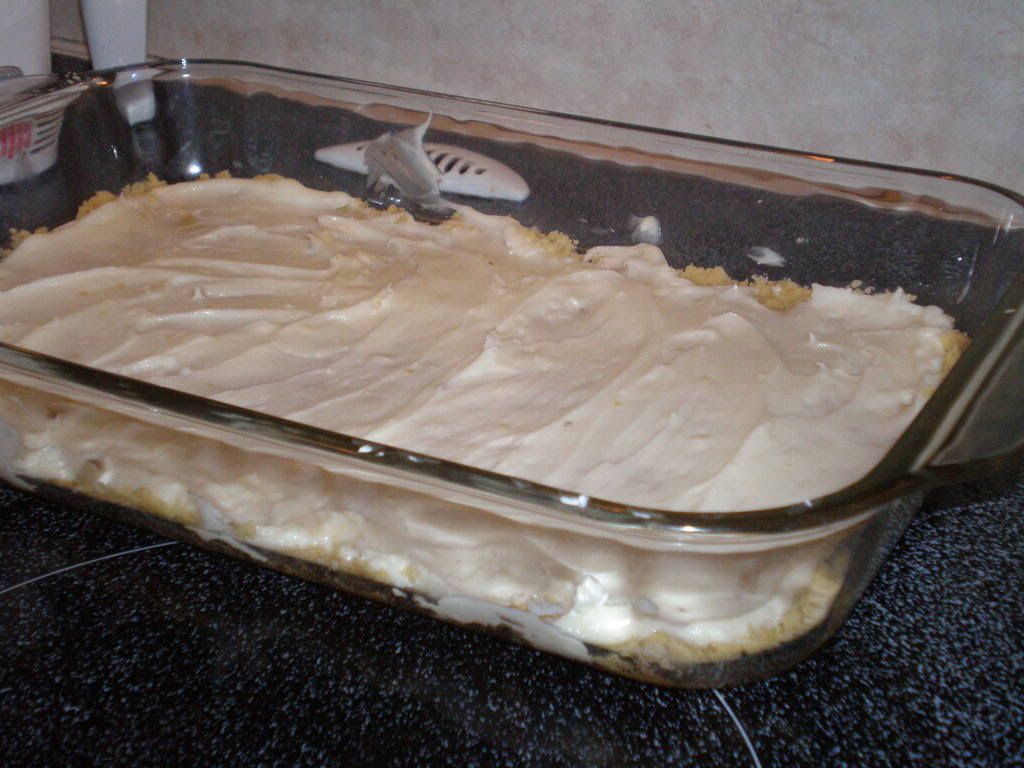 Mix the pudding with 2 1/2 c. milk according to pkg. directions. Spread in pan.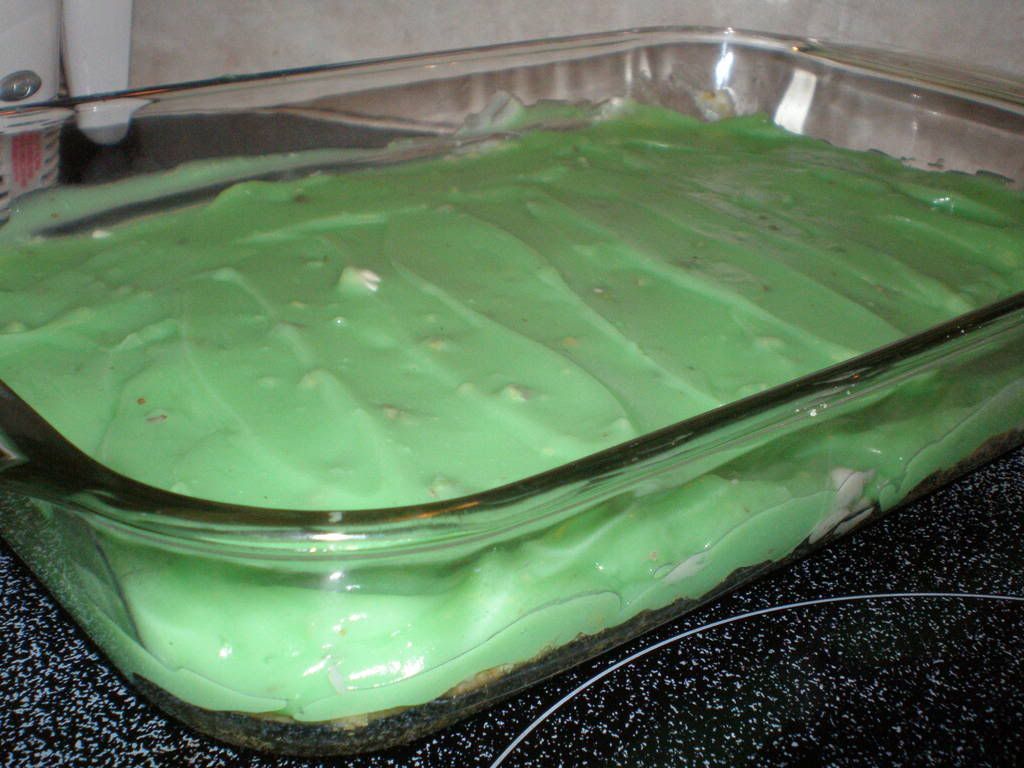 Top with the Cool Whip, and sprinkle with chopped nuts if desired.
Keep refrigerated (can also be frozen).


Nutrition Facts
Amount per serving
Calories 217
Calories from fat 125
% Daily Value


Total Fat 13.9g
21%


Saturated Fat 8.5g
43%


Cholesterol 27mg
9%


Sodium 340mg
14%


Total Carbs 20.4g
7%


Dietary Fiber 0.6g
2%


Sugars 10.3g


Protein 3.4g


Vitamin A 7%
Vitamin C 0%


Calcium 6%
Iron 3%