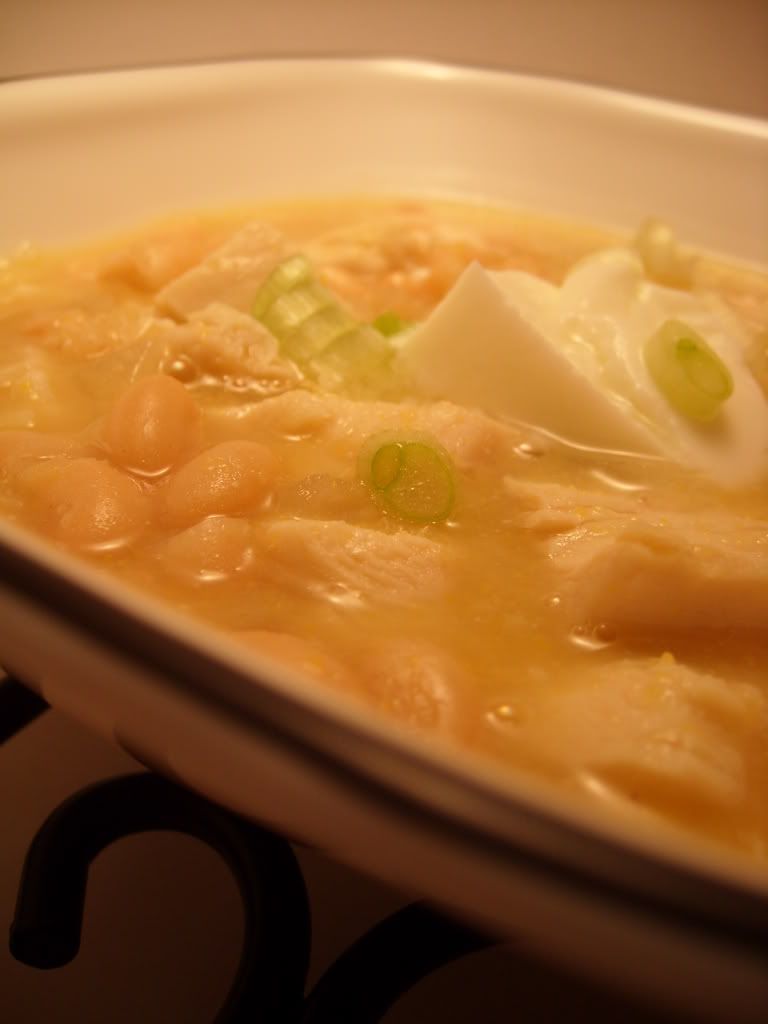 Here's a secret for you... I'm not the biggest fan of chili. Shhhhh, don't tell. It's alright, but it's definitely
not
something I crave on a regular basis. Unless we're at Wendy's and it's super cold out.
Then
, I might order one (off the Value Menu of course -- gotta love Wendy's). So when I saw all the chili recipes in the September issue of
Cooking Light
, I pretty much skimmed the section until a recipe for White Chili caught my eye.
I'm not the biggest fan of regular chili, but white chili is a different story. First it has chicken, not beef. It's considered okay if it has beans in it. And it can still be as spicy or as mild as you want.
White Chili
Cooking Light, September 2008
2 teaspoons canola oil
1 large onion
3 garlic cloves, minced
2 cups fat-free, less-sodium chicken broth
5 teaspoons green hot pepper sauce
1/2 teaspoon kosher salt
1 1/4 pounds skinless, boneless chicken breast halves
2 tablespoons stone-ground cornmeal
1 (19-ounce) can cannellini beans or other white beans (we used Great Northern)
1/2 cup plain fat-free yogurt
2 tablespoons thinly sliced green onions
Heat oil in a Dutch oven over medium heat. Add chopped onion and garlic to pan; cook 5 minutes or until onion is tender, stirring occasionally. Add broth, hot pepper sauce, salt, and chicken to pan; bring to a boil. Cover, reduce heat to low, and simmer 15 minutes. Remove chicken from broth mixture; cool.

Add cornmeal and beans to broth mixture, stirring with a whisk; simmer 15 minutes. Mash about 1/4 cup beans against side of pan. Cut chicken into bite-sized pieces. Add chicken to pan; simmer 5 minutes or until mixture thickens, stirring frequently. Top each serving with yogurt; sprinkle with green onions.

Serves: 6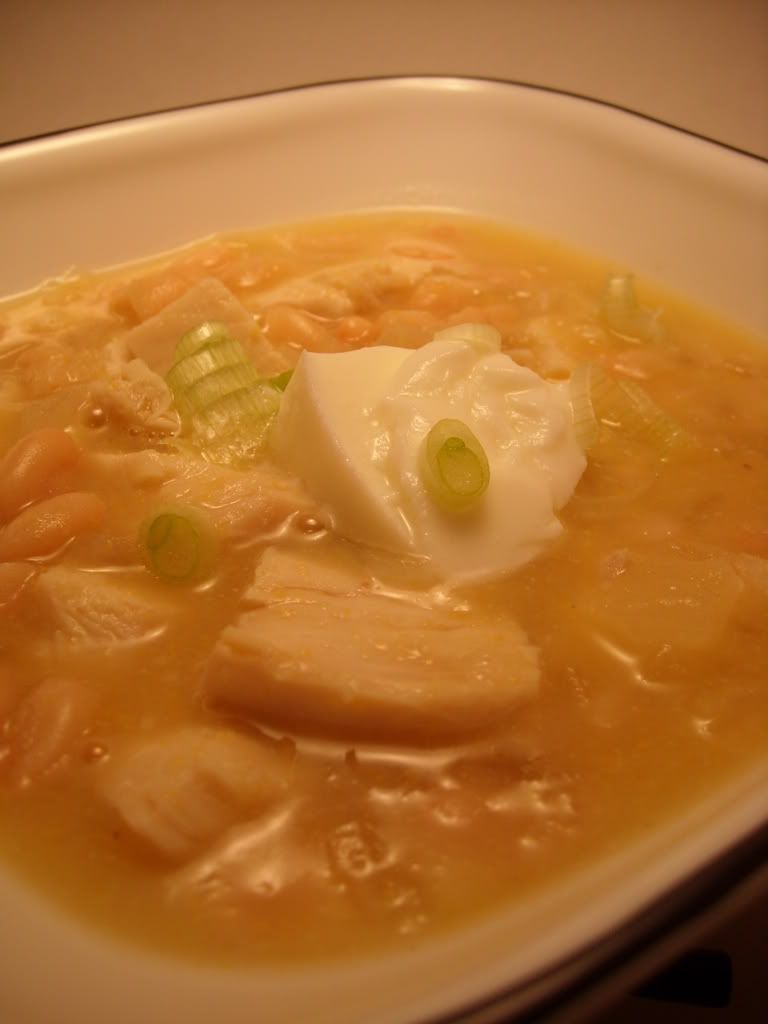 Okay, so I have to be honest here -- Adam had definitely made this chili all 3 times we've had it. It takes a little bit to make, but after all it is chili... and Adam was making it, which adds on a little bit of time. ;)
We liked it so much that we even made it for his parents after going to the zoo in 9 degree weather. (Who does that?) But they liked it too!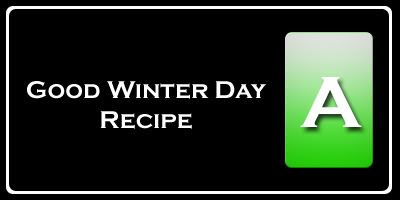 Nutrition Facts
Amount per serving
Calories 443
Calories from fat 44
% Daily Value


Total Fat 4.9g
7%


Saturated Fat 0.9g
4%


Trans Fat 0.0g


Cholesterol 56mg
19%


Sodium 559mg
22%


Total Carbs 60.3g
20%


Dietary Fiber 23.1g
92%


Sugars 4.6g


Protein 42.7g


Vitamin A 2%
Vitamin C 12%


Calcium 18%
Iron 42%