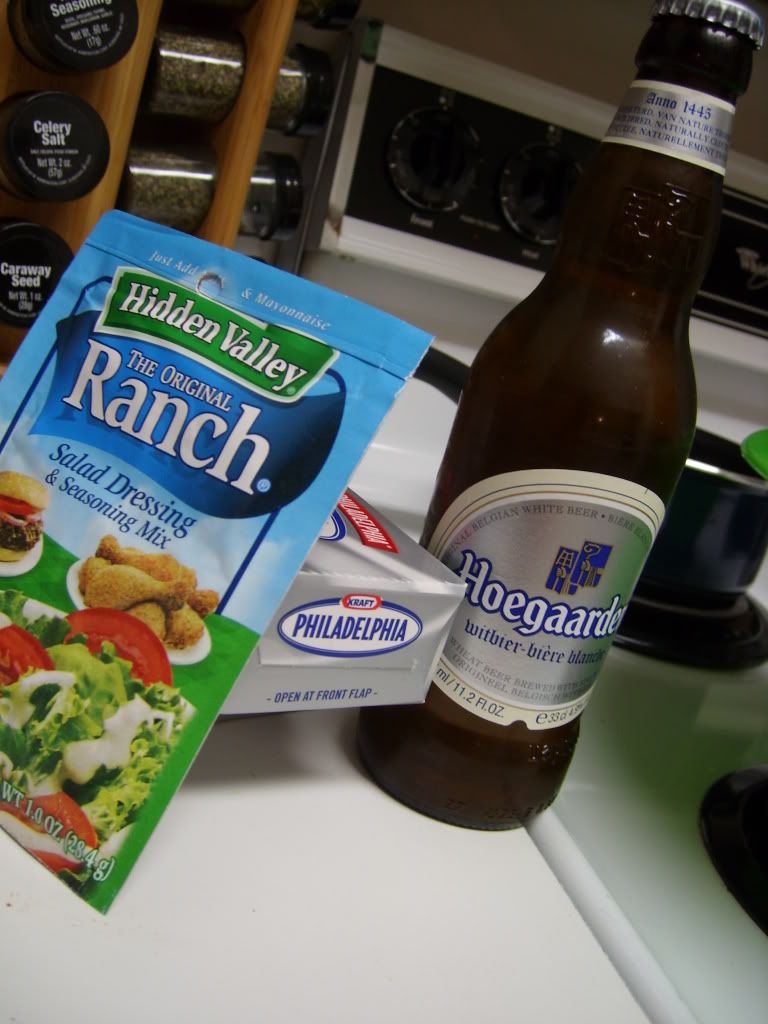 So I am ridiculously far behind on my blogging. I've been trying oh-so-hard over the past month to catch up, but I'm pretty much at the same place as before -- 9 or 10 recipes and a month behind. Geez.
But just so you know... I'm trying. And there's plenty more deliciousness to come.
Such as this Beer Cheese Dip from
Simply Tasty
. After hearing rave reviews of this dip I decided to try it out for a couple friends we had over for the Penguins season opener.
Beer Cheese Dip
2 8oz packages of cream cheese
1 pack of dry ranch dressing mix
1/2 cup of beer
Shredded Cheese to taste
Serve with: pretzels, tortilla chips, carrots, celery....
Combine soft cream cheese, ranch dressing mix, and beer. The consistency will be weird, but just keep stirring. When the consistency becomes thick and smooth add cheese. Continue to stir. Top with cheese to taste.
Serves: 12 (2 tbsp servings)
A few notes on the recipe (from Simply Tasty)...
+Don't use 2 packages of fat free cream cheese, the consistency of the dip just won't turn out right. If you want to cut calories try a package of light and a package of full fat.
+I use whatever beer I have on hand to make this. Usually that is Bud Light. I know people who've made it with Honeyweiss and Miller Light.
+Keep stirring the mixture until the consistency gets smooth. It will look a little funky at first, but it will smooth out.
+I think the best this to eat with this dip is pretzels.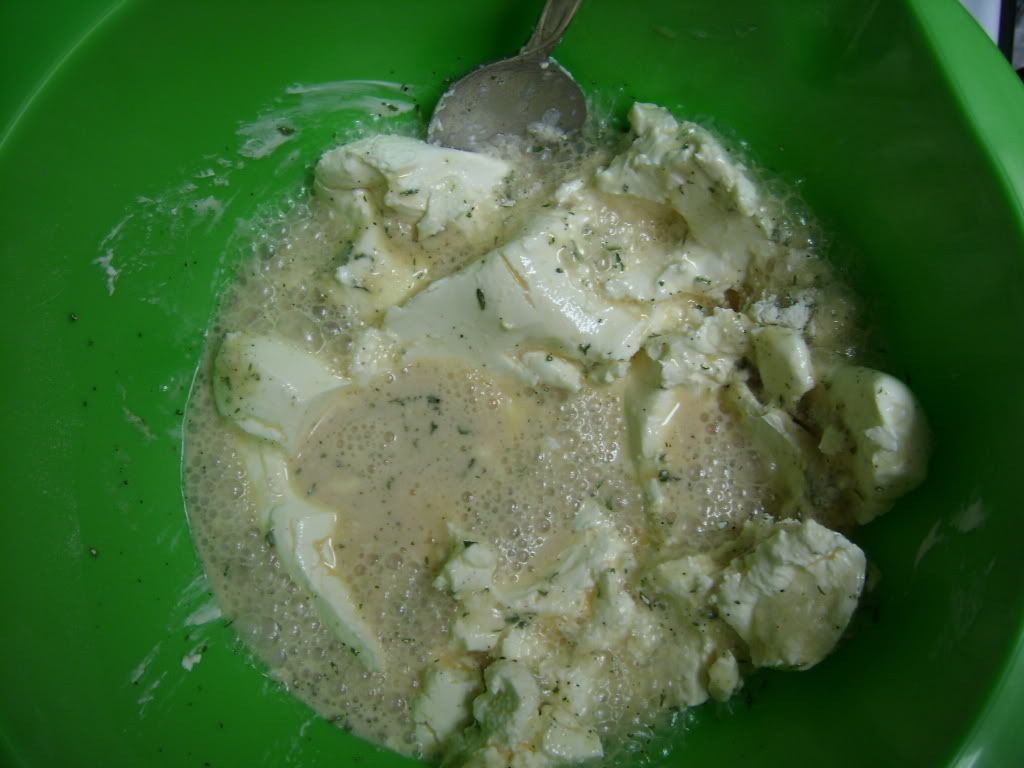 Stir.
Keep stirring.
After lots and lots of stirring...
Ta-Da!
This dip went over really really well. Every really seemed to like it. I thought it was okay, but then again I'm not a fan of beer. However, if you or your guests are beer lovers, I would recommend this in a heartbeat!
Nutrition Facts
Amount per serving
Calories 156
Calories from fat 133
% Daily Value


Total Fat 14.8g
23%


Saturated Fat 9.3g
46%


Cholesterol 47mg
16%


Sodium 155mg
6%


Total Carbs 1.6g
1%


Protein 4.1g


Vitamin A 12%
Vitamin C 0%


Calcium 6%
Iron 3%