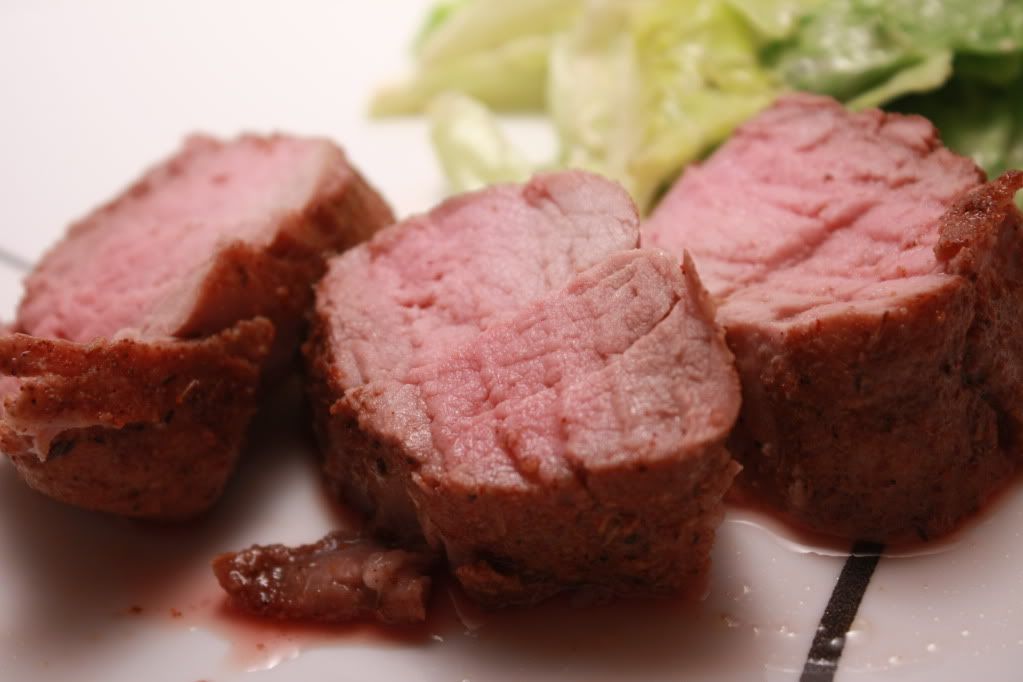 Prior to this recipe, I had never made anything/had anything with pork tenderloin. Shocking, right? So I was a little leary going into this since all I could think about was how finicky pork-chops are. Cook too little and it's not safe to eat, cook too much and it's gets dry and tough.
But I figured since the hubby was looking for something other than chicken, we would give this a go. I've had this recipe for a couple months begging to be made, but I really hadn't been in the mood, since the seasonings are geared more towards "cold" weather.
Well, if you've been up in the northeast area as of late, you know that fall has definitely arrived. So I thought it was just the right time to bring this out. If I had any hesitations before about using this pork, they definitely disappeared. This turned out so nice and juicy, not to mention flavorful.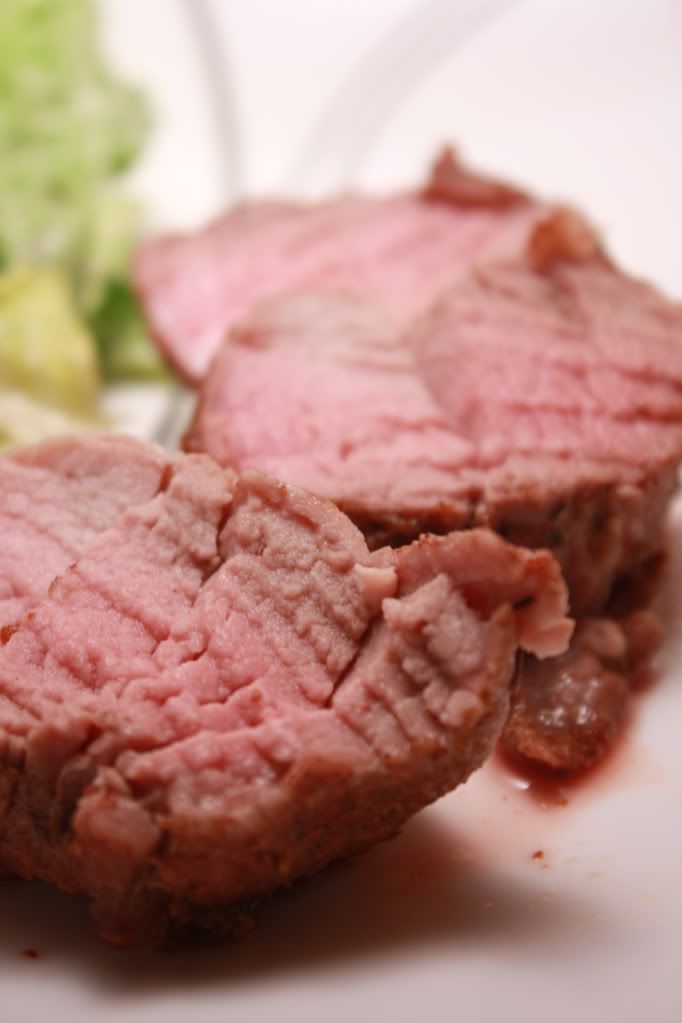 1 teaspoon sugar
1 teaspoon garlic powder
3/4 teaspoon salt
1/2 teaspoon freshly ground allspice
1/2 teaspoon ground cumin
1/4 teaspoon dried thyme
1/4 teaspoon freshly ground nutmeg
1/4 teaspoon ground cinnamon
1/8 teaspoon ground red pepper
1 (1-pound) pork tenderloin, trimmed
2 teaspoons olive oil
Preheat oven to 350°.
Combine first 9 ingredients; rub over pork. Let stand 20 minutes. Heat oil in a medium ovenproof skillet over medium-high heat. Add pork to pan; cook 4 minutes, browning on all sides.
Bake at 350° for 15 minutes or until a thermometer registers 155° (slightly pink), turning after 7 minutes. Let stand 10 minutes. Cut pork crosswise into 1/2-inch-thick slices.
Serves: 4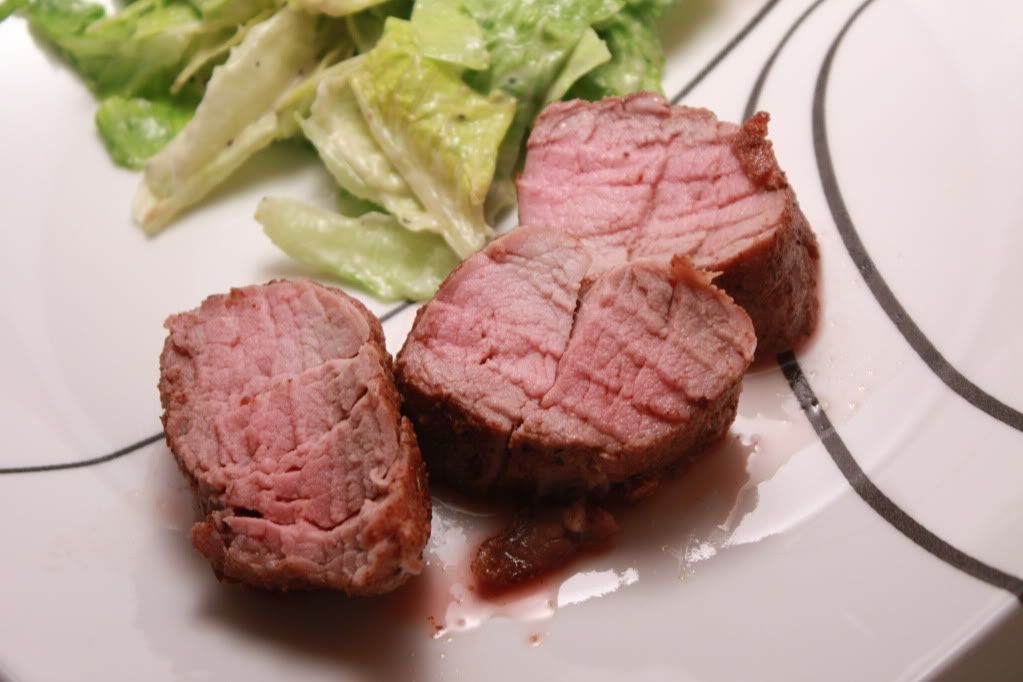 Oh, did I mention the fact that this comes together really fast and easy? Because it does. Just the icing on the cake. :)
Note: If you don't have a ovenproof skillet, I don't really see a problem with transfering this to a deep baking pan after browning the pork (just put it in the oven to bring it up to temperature first).
Nutrition Facts
Amount per serving
Calories 191
Calories from fat 57
% Daily Value


Total Fat 6.4g
10%


Saturated Fat 1.7g
9%


Trans Fat 0.0g


Cholesterol 83mg
28%


Sodium 504mg
21%


Total Carbs 2.1g
1%


Sugars 1.3g


Protein 29.9g


Vitamin A 1%
Vitamin C 1%


Calcium 1%
Iron 9%