I apologize for the lack of posts as of late. I found out last Monday that I was accepted into a master's program at Pitt with class THAT day. Ever since then things have been a little crazy around here, not to mention I squeezed a nice trip in to San Diego to see my college friends in there, too. Needless to say, not too awful much new stuff was made during a two week stretch or so. Never fear though, I am behind in my posting as always, and I have a couple new things this week so we should be in good shape. :)
A couple of weeks ago, I finally got the comment from the hubby regarding how much chicken we eat at home. Not that it's a bad thing, but he is a guy after all, and is interested in seeing more red meat. Or pork. Or something other than chicken.
Thus, we have some delicious burgers I saw over on
Rookie Cookie
. I have to admit. I suck at making burgers. It's typically ground beef shaped into a patty and then slapped with a slice of cheese when it's almost done cooking. So I figured it would probably be a good idea to expand my hamburger making repertoire. Definitely did.not.regret that choice. I did cut the recipe in half, but I have the full one posted below.
3 thick slices bacon, diced (
I of course used my ever-favorite peppered bacon
)
4 lbs ground beef, at room temperature (preferably 80/2o)
1 egg, lightly beaten
A few pinches kosher salt
A few grinds black pepper
2 tsp Montreal Steak Seasoning
1/2 tsp cayenne pepper
1 Tbsp Worcestershire sauce
8 slices swiss cheese
8 hamburger buns
In a medium skillet over medium high heat, add the bacon. Cook until soft, but not crisp. Remove pan from heat and allow bacon to cool to room temperature.
In a large bowl, combine the ground beef, egg, salt, pepper, Montreal, cayenne and Worcestershire. Using a rubber scraper, pour the bacon onto the ground beef, being sure to scrape all of the bacon grease on as well. Using your hands, mix all ingredients together just until combined. Do not overmix the meat.
Heat the grill to medium high heat. Line a baking sheet with parchment paper. Shape the ground beef into 8 even patties. Set each patty on the parchment. Instead of stacking the patties, add another piece of parchment on top of the first layer and then put the patties on top.
Grill the hamburgers on each side for 3-4 minutes. Serve on hamburger buns topped with swiss cheese and condiments of your choice.
Yields 8 hamburger patties.
Like I said, I did cut the recipe in half, although I still used 3-4 pieces of bacon (I mean, how can you go wrong with that?) and I still used 1 egg (a little hard to split that up). And since our grill made the unfortunate trip into the apartment complex's storage unit (not our choice), we used the George Foreman grill for these and they actually turned out really good.
As for the taste, let's just say I'm not usually a huge burger fan -- give me one and I'm usually done. I'll go back for some salad or chips or something. Yeah... definitely took down two of these guys they were so good!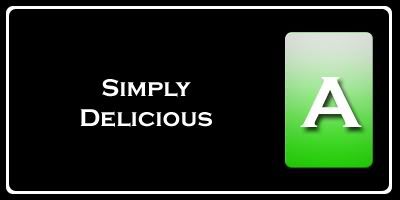 Nutrition Facts
Amount per serving
Calories 764
Calories from fat 265
% Daily Value


Total Fat 29.5g
45%


Saturated Fat 12.7g
64%


Trans Fat 0.0g


Cholesterol 263mg
88%


Sodium 1059mg
44%


Total Carbs 31.9g
11%


Dietary Fiber 1.3g
5%


Sugars 4.5g


Protein 86.8g


Vitamin A 6%
Vitamin C 0%


Calcium 33%
Iron 56%