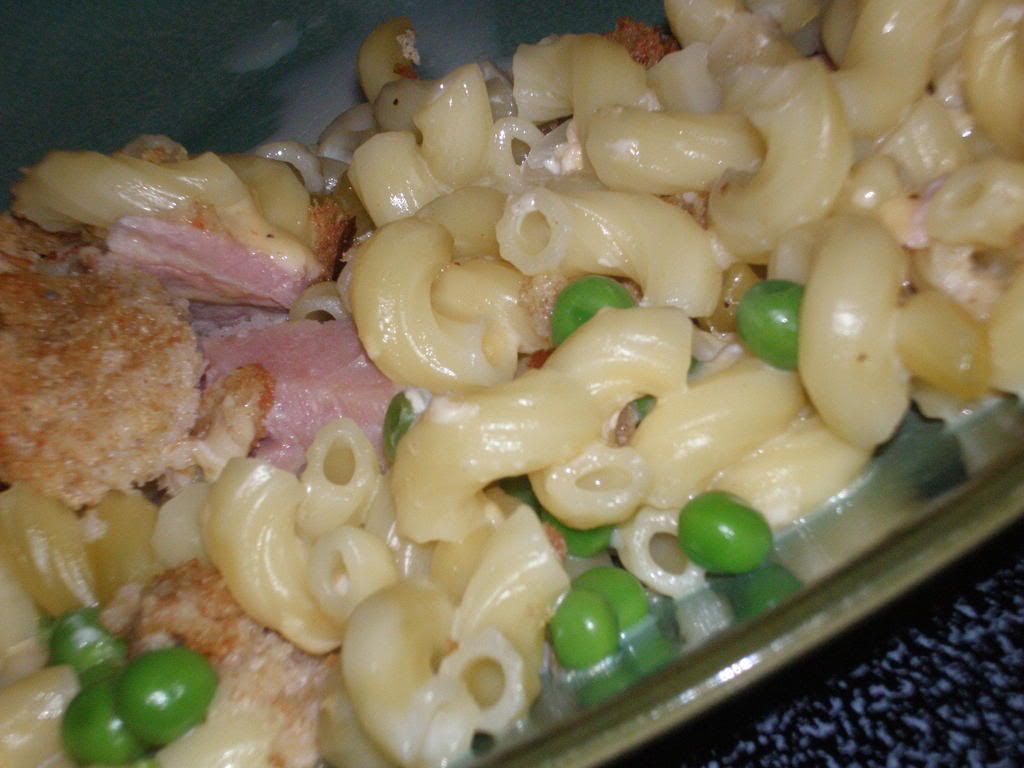 Ever since before Easter I have had my eye on this yummy-looking macaroni and ham bake in the March
Cooking Light
magazine (page 204 if you're interested). I was all prepped and ready to go last Tuesday, but my sister and her husband took off for Ohio to look for a new house (they are moving in May) and my other roommate was at home in
Puerto
Rico for her spring break.
I was not about to bake a huge casserole for little
ol
' me. No way no how am I ever
going
to bake a casserole for me to eat day after day, for lunch and dinner. I just can't handle it.
So I didn't make it. I made my lovely twist-on-a-Hot-Brown instead. Which worked just as well.
So about this casserole -- I mean, Ham and Cheese Macaroni Bake with Peas. It looked very appetizing in the picture, hence why I wanted to make it, but it didn't quite turn out how I thought it would.
First off, I scoured the cheese bin, looking for a block of Swiss and I accidentally picked up the "Light" Swiss cheese. Everything was going just fine and dandy while putting together this recipe. Then enter the cheese. After hastily shredding my 2 cups of cheese, I shook it into the pan with the simmering milk mixture, and it completely globbed up on me. Even after lots of stirring.
I mixed the clumpy sauce into the noodles, peas, and ham and then tossed it in the oven, hoping some heat would help the issue. I was wrong. It was still clumpy when we were eating it, not all melty and gooey as I had hoped.
However, I will say, even with all the cheese globs, it was still pretty tasty -- three of us polished half of it off. I really liked the extra flavor the red pepper gave. So maybe next time I will try the "regular, full-fat" Swiss cheese, and I will have normal looking macaroni bake.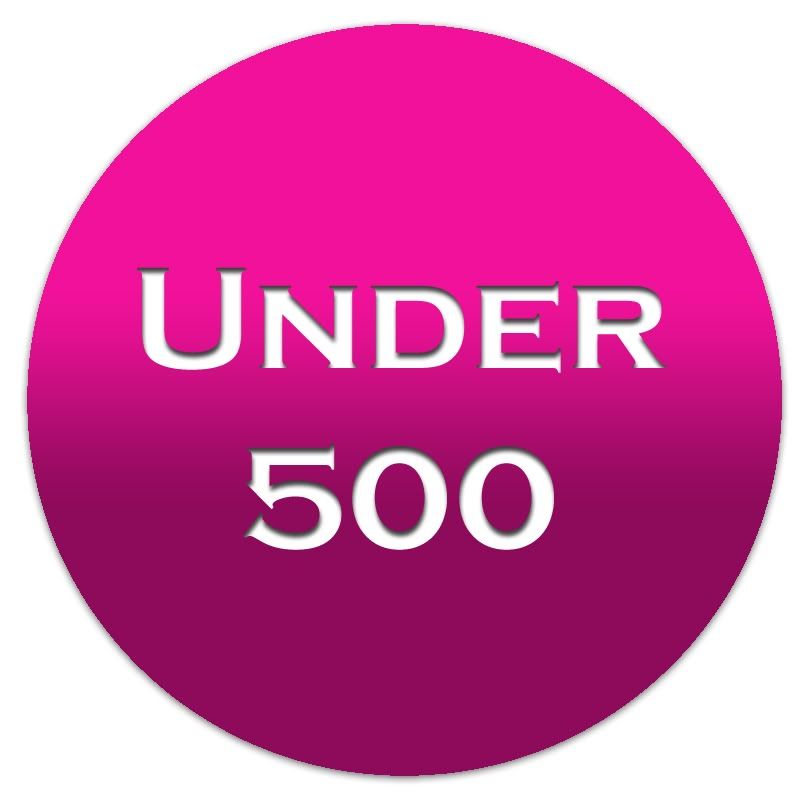 Ham and Cheese Macaroni Bake with Peas
1 lb. uncooked medium elbow macaroni
1 1/2 c. chopped lean ham
1 1/2 c. frozen peas
Cooking spray
1/2 c. finely chopped onion
3 cups 2% reduced fat milk
1 c. (4 0z.) shredded reduced-fat extrasharp cheddar cheese
1 c. (4 oz.) shredded Swiss Cheese
3/4 tsp. salt
1/4 tsp. freshly ground black pepper
1/8 tsp. ground red pepper
2 (1-oz) slices white bread
2 tbsp. butter, melted
Preheat oven to 400 degrees.
Cook pasta in boiling water 6 minutes. Drain and rinse with cold water; drain. Combine pasta, ham, and peas in a large bowl.
Heat a medium saucepan over medium heat. Coat pan with cooking spray. Add onion to pan; cook 4 minutes, stirring frequently. Add milk; bring to simmer. Remove from heat; stir in cheeses, salt, and peppers. Pour cheese mixture over pasta mixture; stir to coat. Spoon pasta mixture into a 13x9-inch baking dish coated with cooking spray.
Place bread in a food prcessor; pulse 10 times or until coarse crumbs measure 1 1/4 cups. Combine breadcrumbs and butter in a bowl. Arrange breadcrumb mixture evenly over pasta mixture. Bake at 400 for 20 minutes or until lightly browned.
Yield: 8 servings.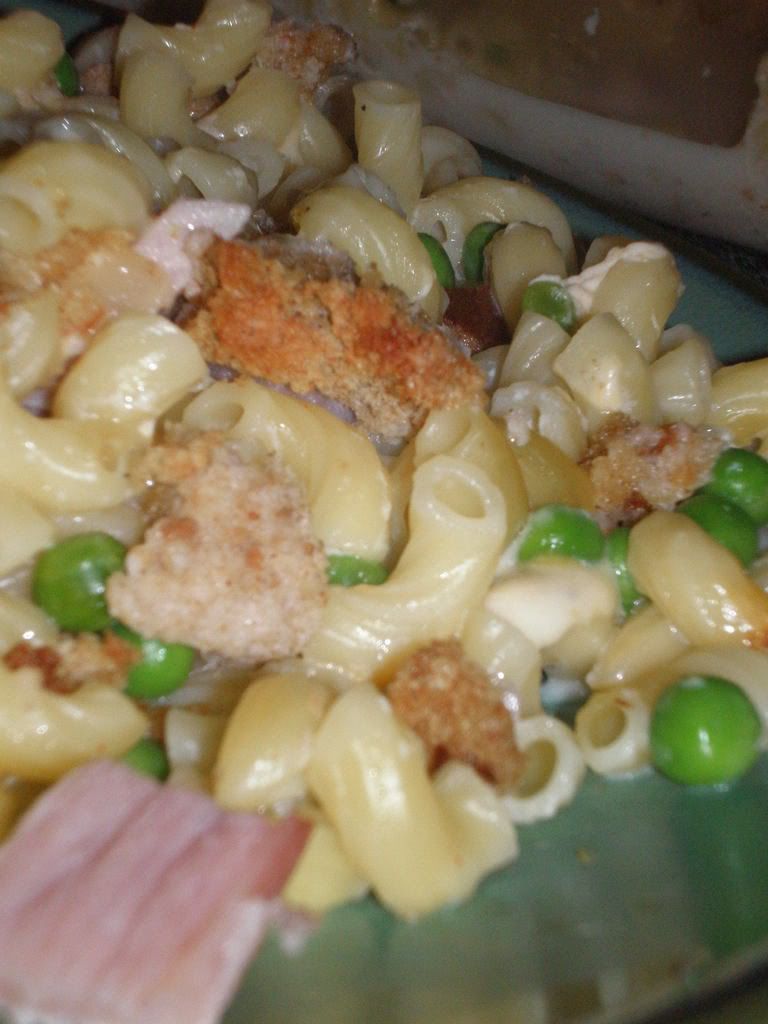 A few side notes:
Make sure to prep as much as you can ahead of time -- as in, don't wait until you are almost done cooking the onions to shred the cheese. Not that I did this or anything...
Use the white bread -- I used wheat and it had a pretty distinctive taste.
I used regular cheddar and "light" skim, as well as fat free milk. Chalk whichever one you want up to clumpy cheese.
Nutrition Facts
Amount per serving
Calories 476
Calories from fat 149
% Daily Value


Total Fat 16.6g
26%


Saturated Fat 9.3g
47%


Trans Fat 0.0g


Cholesterol 57mg
19%


Sodium 772mg
32%


Total Carbs 56.8g
19%


Dietary Fiber 3.9g
15%


Sugars 8.5g


Protein 23.9g


Vitamin A 15%
Vitamin C 21%


Calcium 35%
Iron 17%