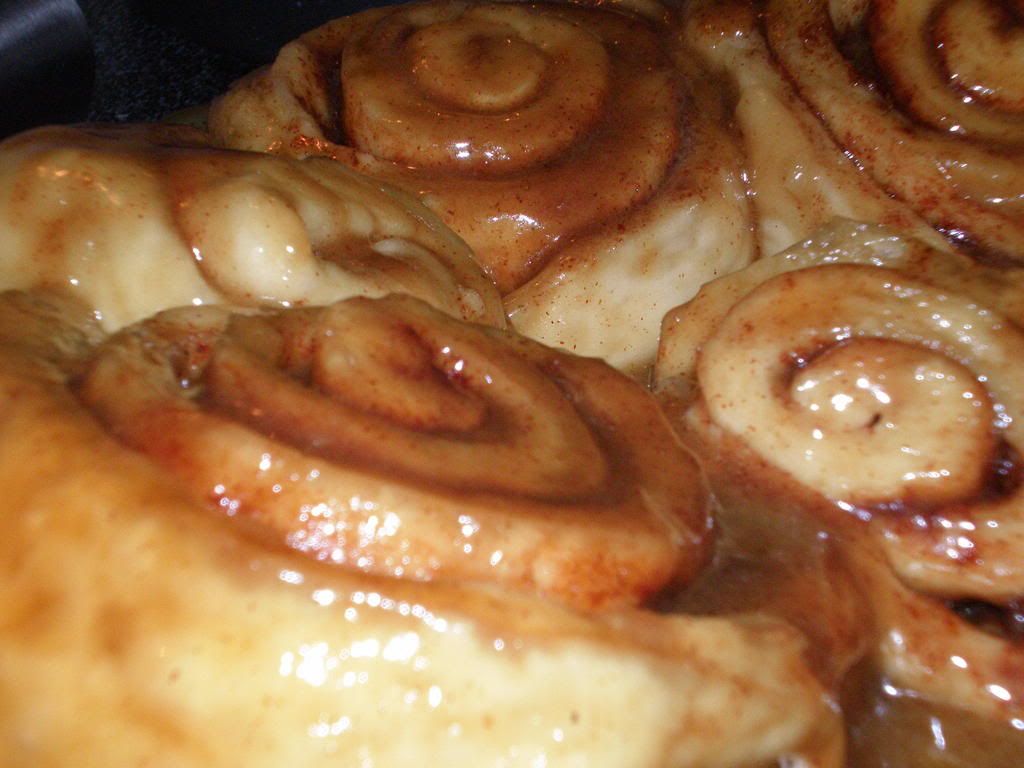 I have been absolutely craving cinnamon rolls/caramel rolls so bad lately. I'm blaming this craving on the fact that I have to walk past Cinnabon every time I go grab dinner from the food court while I'm working. And I must say that I absolutely heart Cinnabon. Yes, I was rather upset when I had a layover in the Minneapolis airport a couple weeks ago and discovered that Cinnabon had been replaced by some burrito place. Who does that?
So I finally gave in to my craving today, and pulled out my Grandma's Caramel Roll recipe. Every time we go home for Christmas there are always these rolls waiting for us in the freezer. However, after looking at the recipe, I felt like half of it was missing. It doesn't say anything about how to make the dough -- simply to thaw out frozen dough.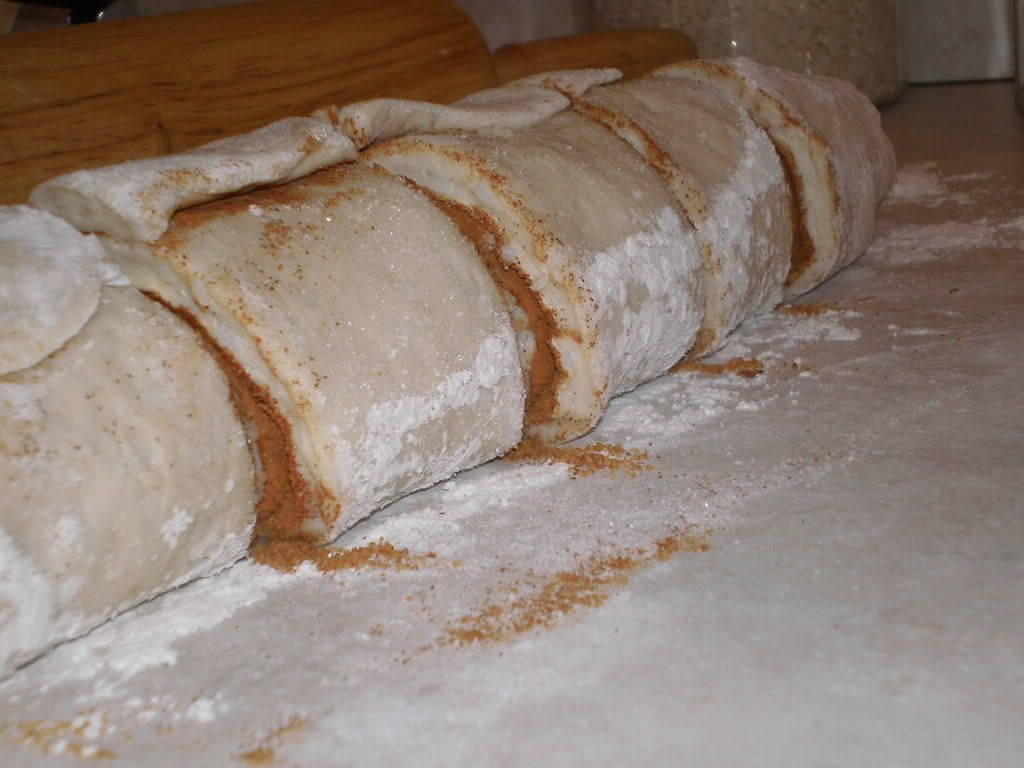 I quickly checked through some recipes on
Allrecipes.com
and settled on using refrigerated biscuit dough, and they still turned out scrumptious. I basically just eyeballed everything, so I unfortunately don't have exact amounts to give you, but I'll do my best. And actually, these were super easy to make!
Caramel Rolls
For the Caramel:
1/2 cup whipping cream
1/3 cup white sugar
1 cup brown sugar
1 tablespoon butter
For the Rolls:
Butter
Sugar
Cinnamon
Refrigerated biscuit dough
(I used Pillsbury Grands Buttermilk)
Blend separate biscuits into one ball of dough, let sit until it reaches room temperature. Coat large area of table/counter with flour. Once the dough is room temperature, roll dough into a rectangle. Cover with butter, then sprinkle with cinnamon and sugar (I was very generous with the portions). Roll up and cut into slices.
Combine the caramel ingredients in a saucepan and melt. Do not boil; just melt over low heat. Pour caramel into bottom of pan, and arrange rolls in pan.
Bake 20-25 minutes at 350 degrees.
Well, they turned out slightly undercooked, but I really didn't care since I like mine gooey anyways. (I put mine in for only 20 min.) I still ate two of them. Okay, well, one big one and the little guy in the middle (he looked lonely). AND, not to mention that I got caramel ALL over my jeans when flipping the pan over onto the plate. Oops. Might want to wait for them to cool a bit next time before doing that.