Oh my goodness. Is it just me or has the past week or two just flown by? Maybe it just me, as we had visitors and a baby shower the weekend before Thanksgiving, followed by leaving the day after our guests for my parent's house for
the.day.of.food.and.all.things.fattening.
Needless to say, it's been a whirlwind around here, and even though I've put away most of the things we've received from both our showers, our living room is still strewn with baby things. Oh, who am I kidding? It's everywhere, not just the living room.
Sometimes though, you just need to stop. Back up. And take a breath. Back away from all the holiday hub-bub and just have a day here and there of "the usual". No leftover cranberry sauce infused this, or leftover turkey sandwich that. Just a nice normal dinner that's actually somewhat good for you. I mean, there's even green stuff in it. Which totally makes up for all that pumpkin pie, or cookies to come.
2 cups
whole wheat pasta
1/4 cup

pancetta

, chopped
1 cup

onion

, diced
3 cloves

garlic

, minced
6 ounces
fresh baby spinach
1 (12 ounce) jar

roasted red pappers

, drained and diced
1/2 cup

sun-dried tomatoes

, diced
1/3 cup

artichoke hearts

, chopped
1 (15 ounce) can
cannellini beans
10

fresh basil leaves

, julienned
1 tablespoon
butter
1 tablespoon
all-purpose flour
1 (15 ounce) can
low-fat evaporated milk
1/2 cup
1% milk
3 tablespoons
grated Parmesan cheese
Bring a saucepan of water to a boil over high heat. Cook pasta according to package instructions.

In a large skillet over medium-high heat, cook the pancetta until crispy and most of the fat has rendered. Transfer to a paper towel-lined plate and let drain.

Reduce heat to medium-low. Add the onions and cook 3-5 minutes, or until softened. Add the garlic and spinach, stirring until spinach wilts. Toss in roasted red peppers, sun-dried tomatoes, artichokes, and beans. At this point the pasta should be finished cooking and drained; add to the mixture. Reduce heat to low, stirring occasionally.

In a small saucepan, melt the butter over low heat. Once melted and pan is hot, whisk in flour until no lumps remain, and mixture is golden and fragrant. Pour in evaporated milk and regular milk. While whisking continuously, bring the mixture to a boil over medium-high heat, then reduce heat to a simmer. Stir frequently for 5-7 minutes, or until the mixture has thickened to desired consistency. Reduce heat to low and stir in Parmesan cheese and basil. Season with salt and pepper if desired.
Serves:
6
I actually made this a while back, and seemed to remember liking it... but when you're making multiple new meals a week, things tend to blend into one another. So I gave this another shot, and I am so glad I did. It's creamy and satisfying, perfect for the winter, but not overwhelmingly so that all you feel like doing is sitting on the couch in your favorite pair of stretchy pants. Though that's not always a bad thing. I love how colorful this dish is -- reminds me with every bite that there's something healthy going on, and healthy tastes absolutely fantastic.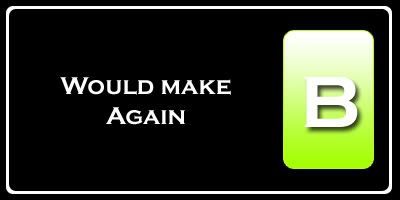 Nutrition Facts
Serving Size 523g
Amount per serving
Calories

624

Calories from fat 88
% Daily Value
Total Fat

9.8g

15%
Saturated Fat

3.2g

16%
Cholesterol

31mg

10%
Sodium 990mg
41%
Total Carbs

95.1g

32%
Fiber

22.7g

91%
Sugars 12.8g
Protein

35.2g

Vitamin A 84%
Vitamin C 33%
Calcium 43%
Iron 48%