Halloween in Pittsburgh over the past 4 or so years has been very disappointing. We've had a whopping 3 trick or treaters over that time period between 3 different places we've lived. All tonight, the year Halloween gets moved due to inclement weather (thankyouverymuch Sandy).
One good thing about inclement weather, however, is all the wonderful "comfort" foods that just sound oh so very appealing. Those foods that keep you warm and full and don't make you want to run out to the store at 9 at night for ice cream. Not that we'd ever do that. No, but really, we wouldn't. We're far too lazy.
Although the sun is supposed to show it's face tomorrow, I have a feeling that the pre-Sandy week of 70+ degree temps are now long gone. But that's good news for comfort food. Especially when that category includes this soup. Creamy, cheesy, warm, and filling. And it has bacon. What else could you possibly want out of a soup? That's right. Nothing.
Three Cheese Beer Soup
Adapted from:
1 1/2 cups
shredded sharp cheddar
1 1/2 cups
shredded white cheddar
1/3 cup
grated Parmesan cheese
4 tablespoons
butter
1/3 cup

onion

, diced
1 medium

carrot

, diced
2

green onions

, sliced
2 cloves

garlic

, minced
1/2 cup
all-purpose flour
1/2 teaspoon
dry ground mustard
5 cups
fat-free reduced-sodium chicken broth
12 ounces
beer
1 cup
heavy whipping cream
1 1/2 cups
frozen diced hash browns
1 1/2 cups
small broccoli florets
10 slices

bacon

, cooked until crispy and drained, chopped
1/4 teaspoon
hot sauce
1/2 teaspoon
Worcestershire sauce
Shred cheddar cheeses and grate the Parmesan. Set aside for at least 30 minutes before using.

Meanwhile, in a stockpot over medium heat, melt the butter. Add the onions, carrot, green onions, and garlic. Stirring occasionally, cook for 8 to 10 minutes, or until vegetables are just turning soft.

Whisk in flour and mustard until mixture has thickened. While continuing to whisk, slowly pour in the broth. Continue whisking until no lumps remain. Once mixture begins to bubble, add the beer, cream, hash browns, and broccoli. Bring mixture to a boil, then reduce heat to medium-low and simmer uncovered for 5 minutes.

Stir in cheeses, a little bit at a time until completely melted. Add the bacon, hot sauce, and Worcestershire sauce. Mix together and cook for an additional 5 minutes.
Serves:
8
Yes, there is a little bit of prep-work that has to go into making this soup, but trust me, it is so worth it. Although for the most part, you could easily prep the chopped and shredded ingredients in advance to cut down on the prep time right before you start. Either way, we've made this soup multiple times and it has yet to get old.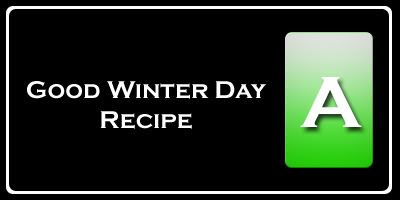 Nutrition Facts
Serving Size 331g
Amount per serving
Calories

420

Calories from fat 268
% Daily Value
Total Fat

29.8g

46%
Saturated Fat

18.0g

90%
Cholesterol

93mg

31%
Sodium 952mg
40%
Total Carbs

16.4g

5%
Fiber

1.4g

5%
Sugars 2.2g
Protein

18.2g

Vitamin A 47%
Vitamin C 14%
Calcium 38%
Iron 4%