Ever since finding out I was pregnant, it feels like so much more of what I do is under scrutiny. "You can now eat for two!" "Don't eat for two, all you really need is 300 more calories per day." "Are you exercising enough?" "Are you exercising too much?" "Are you eating soft cheese/deli meat/insert new no-no food here?"
There's so many do's and don'ts that it can be a little overwhelming at times, not to mention hard to remember. Or keep straight which things are old wives tales and which are actually based on current research. Sometimes I feel like my diet is a hot mess. Okay, well, sometimes it really is a hot mess... littered with old Halloween candy wrappers.
However, there are certain key items that
are
important to try and include more of in your diet, such as iron, calcium, and protein. You know, the things I am not that great at getting a ton of. After tracking my protein intake for a class I was taking over a week's time, I realized I really needed to get back on the healthy eating bandwagon. While I do like all kinds of meat, I get annoyed with having to cook it a lot of times (read: I am lazy). Enter quinoa. High in fiber (another great thing for pregnant ladies) and protein. Okay, maybe not quite as high as say... a steak, but better than downing some mac'n'cheese. Add in some beans and we've definitely upped our health factor here.
1 tablespoon
olive oil
2 cloves

garlic

, minced
1/3 cup

hot cherry peppers

, diced
(I used the jarred variety)
1 cup

uncooked quinoa

, rinsed and drained
1 1/4 cups
vegetable broth
(or reduced-sodium, fat-free chicken broth)
1 (15.5 ounce) can

black beans

, rinsed and drained
1 (15.5 ounce) can

diced tomatoes

, with juices
1 cup
frozen corn
1/2 teaspoon
kosher salt
2 tablespoon
lime juice
1/2 cup
shredded sharp cheddar
Optional add-ins: Salsa, sour cream, cilantro
In a medium saucepan over medium-high heat, warm the olive oil. Saute the garlic and peppers until fragrant, about 1 minute. Stir in the next 6 ingredients (through kosher salt). Bring mixture to a boil, then cover and reduce heat to medium-low. Simmer for 25 minutes, or until all the liquid has been absorbed. Remove from heat and stir in the lime juice. Top each serving with 2 tablespoons of shredded cheese and any additional add-ins.
Serves:
6
I've actually made a
very
similar dish
in the past, but the addition of peppers and lime juice really carries this over to the Mexican flavor side. I was a little worried that this might not be quite heavy enough for an entree for Adam, but surprisingly, it was. Well, after he doubled the amount of cheese, but I digress. Both of us really enjoyed the flavor of this dish, and I'm sure I'll be pulling this one out again to make myself feel just a smidge better between the gluttony of the holidays.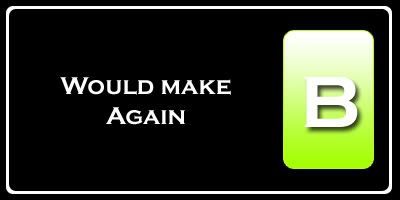 Nutrition Facts
Serving Size 273g
Amount per serving
Calories

451

Calories from fat 79
% Daily Value
Total Fat

8.7g

13%
Saturated Fat

2.9g

15%
Cholesterol

10mg

3%
Sodium 441mg
18%
Total Carbs

71.9g

24%
Fiber

14.6g

58%
Sugars 4.6g
Protein

24.1g

Vitamin A 16%
Vitamin C 23%
Calcium 18%
Iron 30%