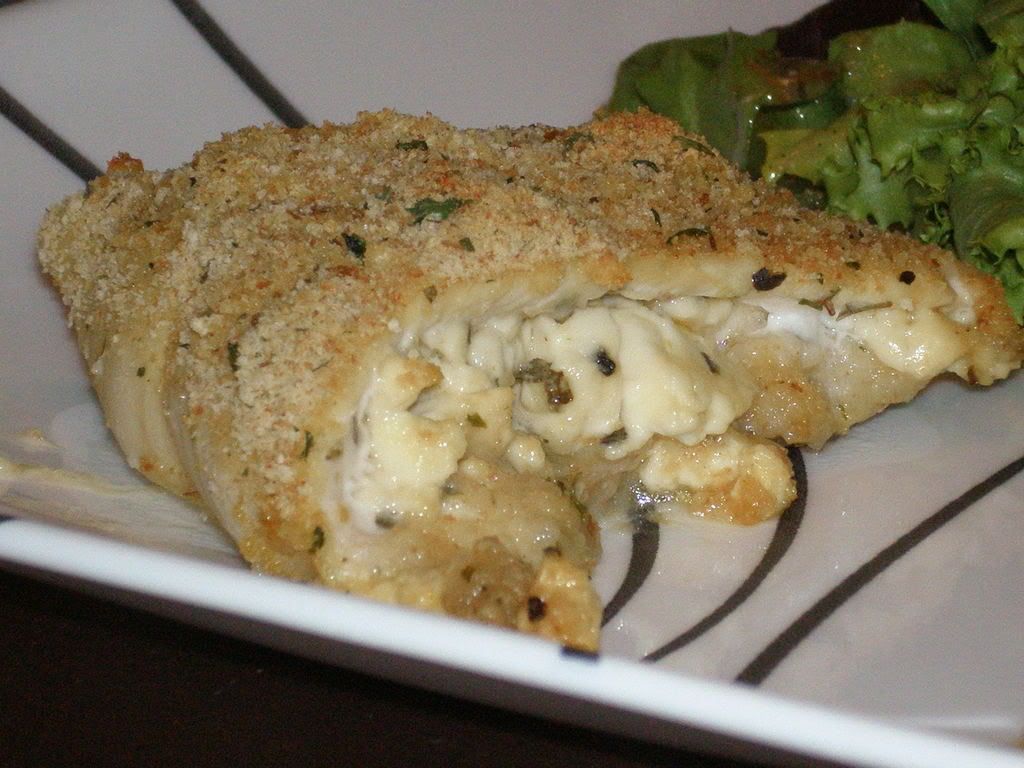 So I didn't exactly plan for the whole Mediterranean theme, it just kind of happened. And it was definitely tasty. I was browsing through
Allrecipes.com
trying to find something new to try (that wasn't a dessert) and the
Feta Chicken recipe
sounded fairly easy and had some pretty good reviews.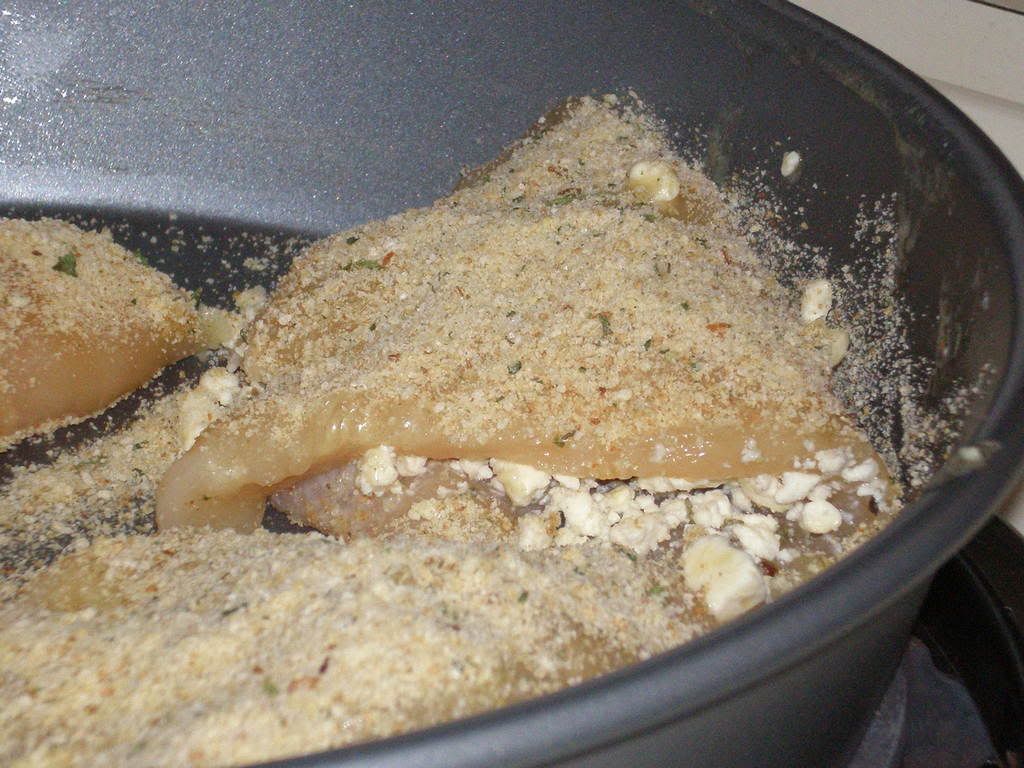 I slightly tweaked the recipe and substitued Garlic and Herb Feta instead of the tomato basil, but it still turned out really delish. Below is my take on the recipe, you can click
here
for the original. I just paired these with Mediterranean salad with Greek vinaigrette.
Feta Chicken
4 skinless, boneless chicken breasts (I used Perdue's scallopini-style chicken so I wouldn't have to pound the chicken out)
4 ounces garlic and herb feta cheese
Butter, melted
Breadcrumbs
Preheat oven to 350 degrees F. Lightly grease a 9x13 inch baking dish.
Place chicken breasts between 2 pieces of waxed paper. Gently pound chicken with flat side of meat mallet or rolling pin until about 1/4 inch thick; remove wax paper. (You can skip this if you use the thinnly sliced chicken.) Place 1 ounce of feta cheese in the center of each chicken breast, and fold in half.
Dip the bottom of each piece in melted butter, then in breadcrumbs. Place in pan. Coat the top of each piece with butter and sprinkle with breadcrumbs until coated.
Bake 25-30 minutes in the oven, or until chicken is no longer pink and juices run clear.