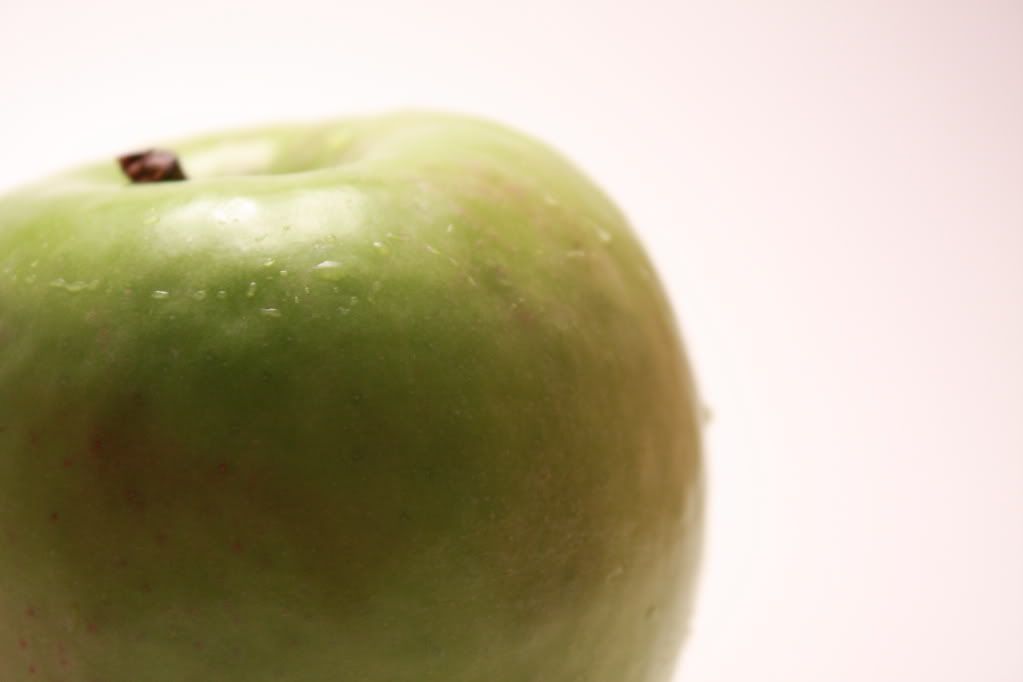 It's not all that often that a meal just pops into my head. But usually when it happens, it turns out pretty good. And these sandwiches are definitely no exception. I have to admit, they're pretty fabulous -- not to mention super simple to throw together.
Grilled Smoked Gouda, Bacon, and Granny Smith Sandwiches

From: Original Recipe
8 slices of bread
8 slices of smoked gouda cheese
16 slices of bacon, cooked
1 Granny Smith apple, peeled and cut into 16 slices
Butter/margarine
Preheat large non-stick frying pan over medium-low heat.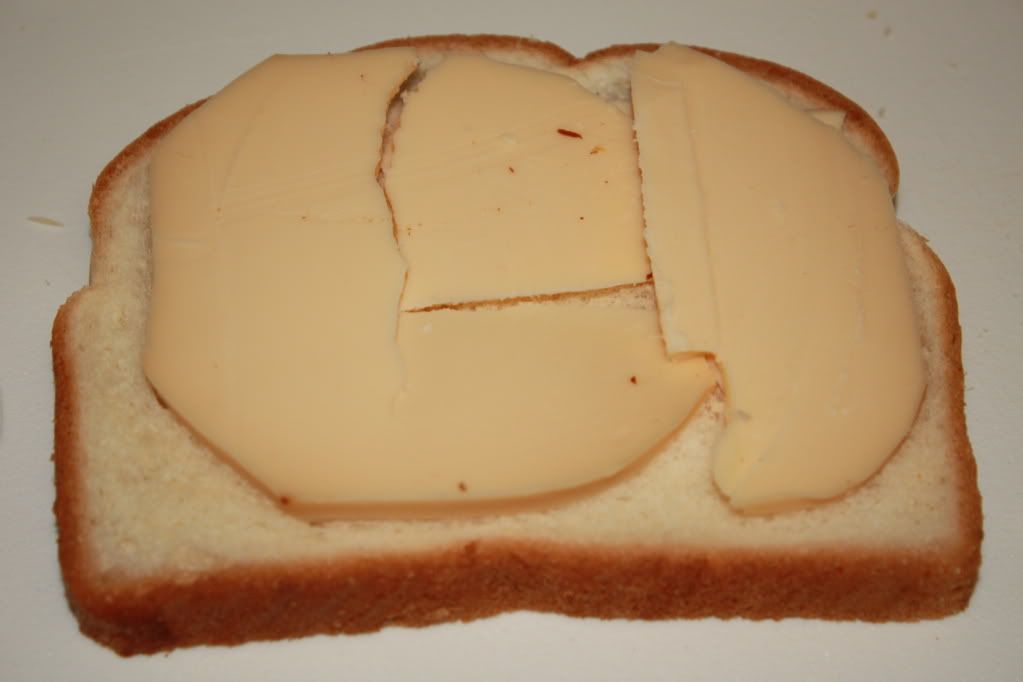 Prepare bread by buttering one side of each slice (2 slices per sandwich). Place slice of bread butter-side down in pan. Add one slice of Smoked Gouda.
Add two slices of bacon.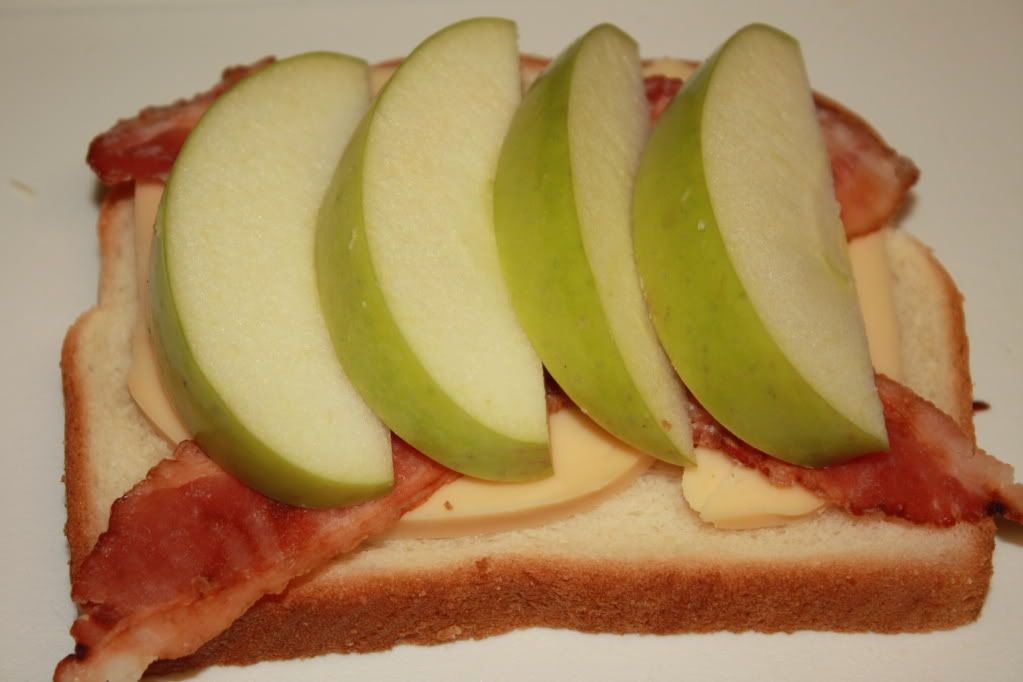 Add 4 slices of apple. (Make sure yours is peeled -- it's a lot easier to eat.) Add another two bacon slices and another slice of cheese.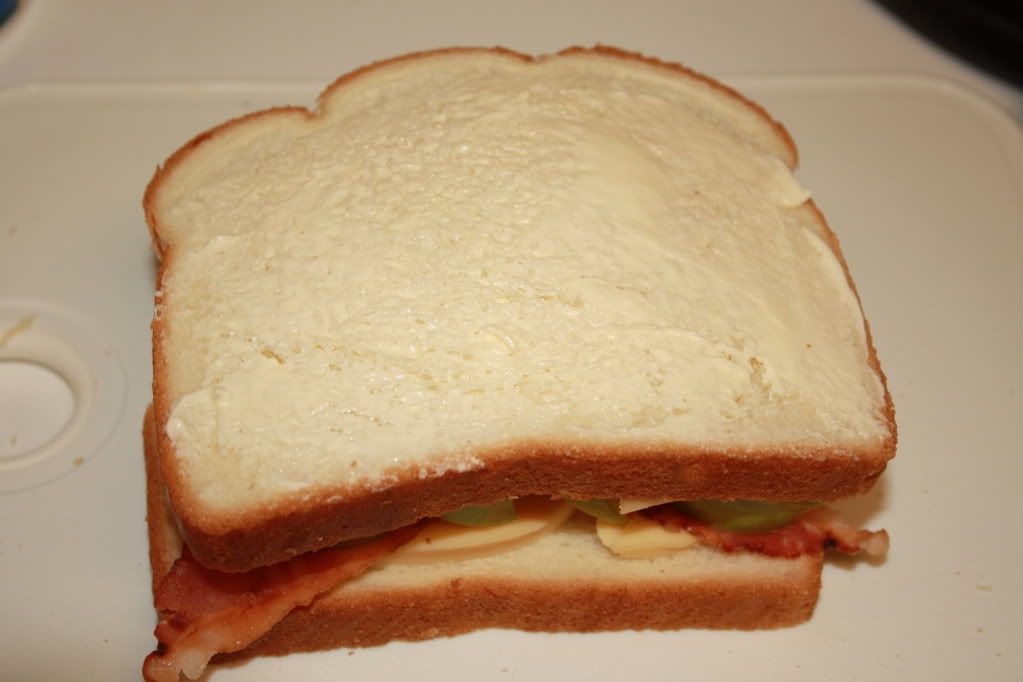 Top with the second slice of bread, butter-side up.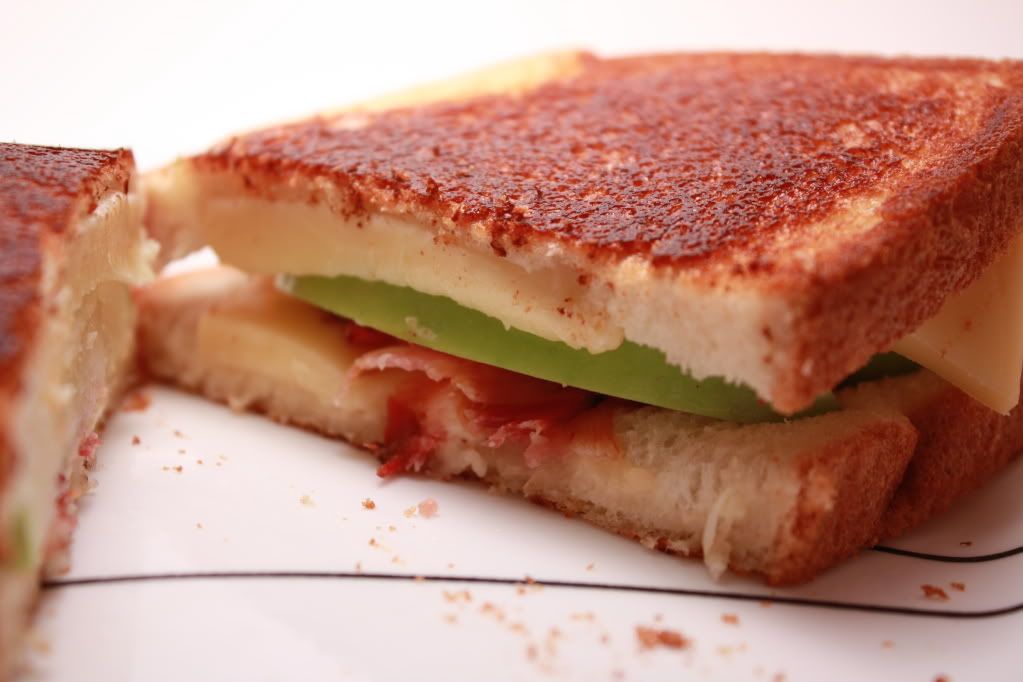 Grill sandwich on each side until golden-brown. Since it is over a lower heat, it will take a bit longer than your normal grilled cheese sandwich. Don't be tempted to turn up the heat though, or the cheese won't melt.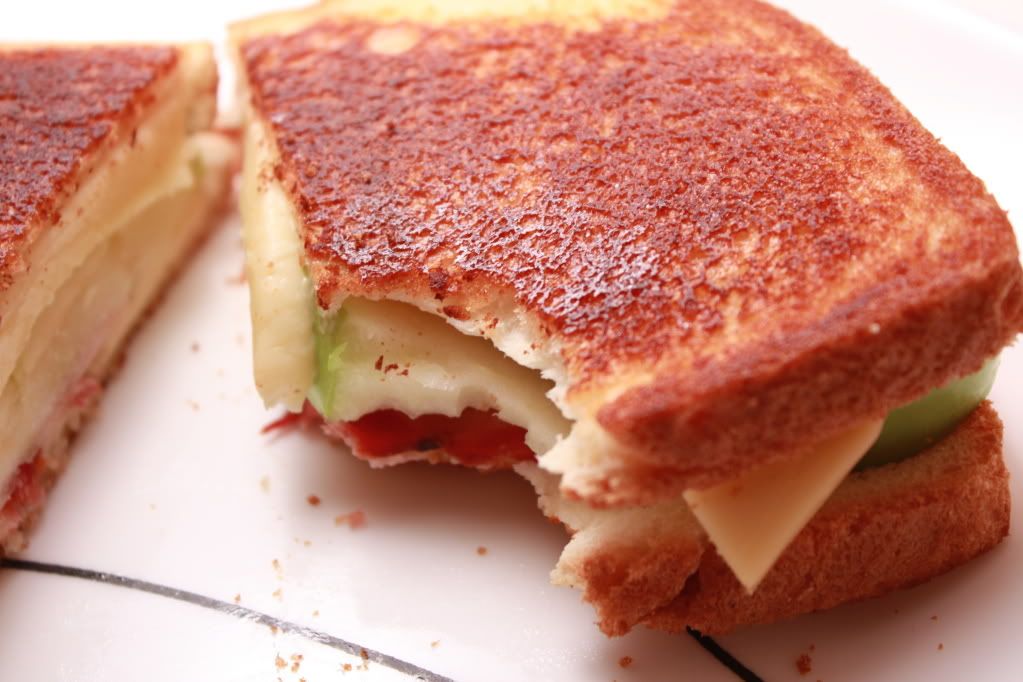 And enjoy!
We've already made these several times (once even for my parents, sister and brother-in-law, and Laura) and absolutely love them!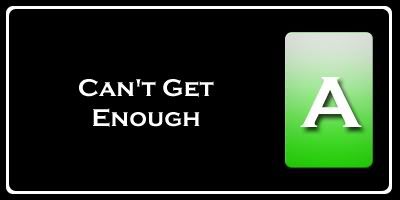 Nutrition Facts
Amount per serving
Calories 985
Calories from fat 648
% Daily Value


Total Fat 72.0g
111%


Saturated Fat 19.7g
99%


Trans Fat 0.0g


Cholesterol 125mg
42%


Sodium 3272mg
136%


Total Carbs 35.3g
12%


Dietary Fiber 2.2g
9%


Sugars 6.0g


Protein 46.7g


Vitamin A 21%
Vitamin C 3%


Calcium 11%
Iron 21%