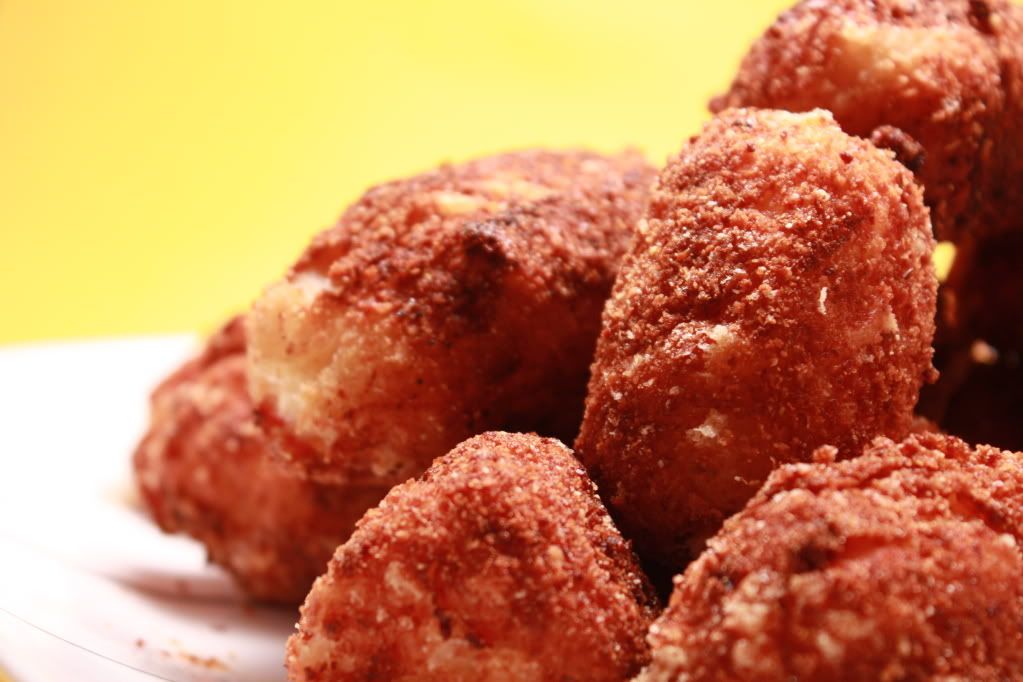 A couple weeks ago I was given a "mission" by one of the nurses I work with. Every time we work together, we somehow end up talking about food. Apparently she had some croquettes and absolutely loved them, and is in search of a recipe.
The first time I had croquettes was down in Ponce, Puerto Rico in a small restaurant. The smooth insides mixed with ham and cheese (or other things) won me over on the first bite. Alas, once we came back to the States, no more croquettes. Until Adam and I took a couple friends to
Ibiza
, a tapas restaurant over in South Side.
I saw Ham Croquettes listed on the menu and insisted we order them right away. Oh, and were they so good. The ham was pureed in with the base giving the insides an absolutely deliciously creamy texture. I really want to go back and get some just thinking about it.
After searching around on the web, I kind of put together my own idea of what to throw together -- it's loosely based on
this
recipe.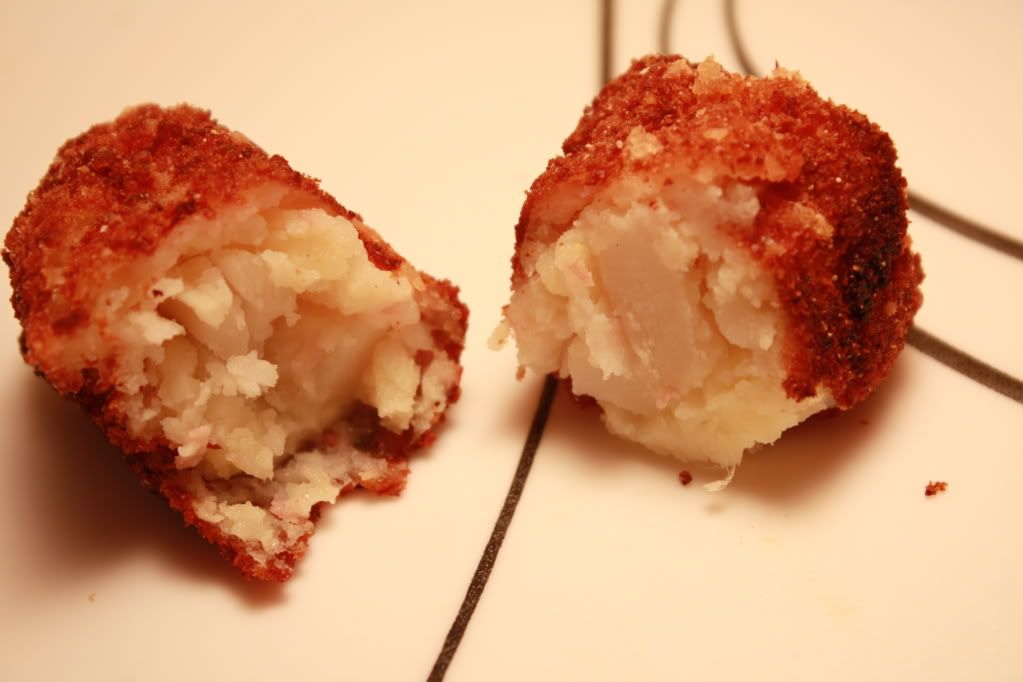 Ham & Swiss Croquettes
From: Original Recipe
6 medium russet (baking) potatoes (2 1/2 pounds), peeled and quartered
1/2 pound Swiss cheese, shredded
1/4 cup grated parmesan
3 large eggs
1 cup fine dry bread crumbs
About 2 1/2 cups olive oil
Generously cover potatoes with salted cold water (2 teaspoon for 4 quarts) in a large pot, then simmer until tender, about 15 minutes. Drain potatoes and mash. Stir in cheeses, pepper, and salt to taste. Chill in a large bowl until cool, about 45 minutes.
Stir in 1 egg.

Form potato mixture into 24 oblong croquettes. Lightly beat remaining 2 eggs in a shallow bowl and put bread crumbs in another shallow bowl. Dip 1 croquette into egg, letting excess drip off, then roll in bread crumbs to coat. Transfer to a parchment-paper-lined baking sheet. Repeat with remaining croquettes.

Heat 1/2 inch oil in a 12-inch heavy skillet over medium-high heat until it shimmers. Fry croquettes in batches, cooking on each side until golden brown, 4 to 5 minutes (total) per batch. Transfer to paper towels to drain. Serve immediately.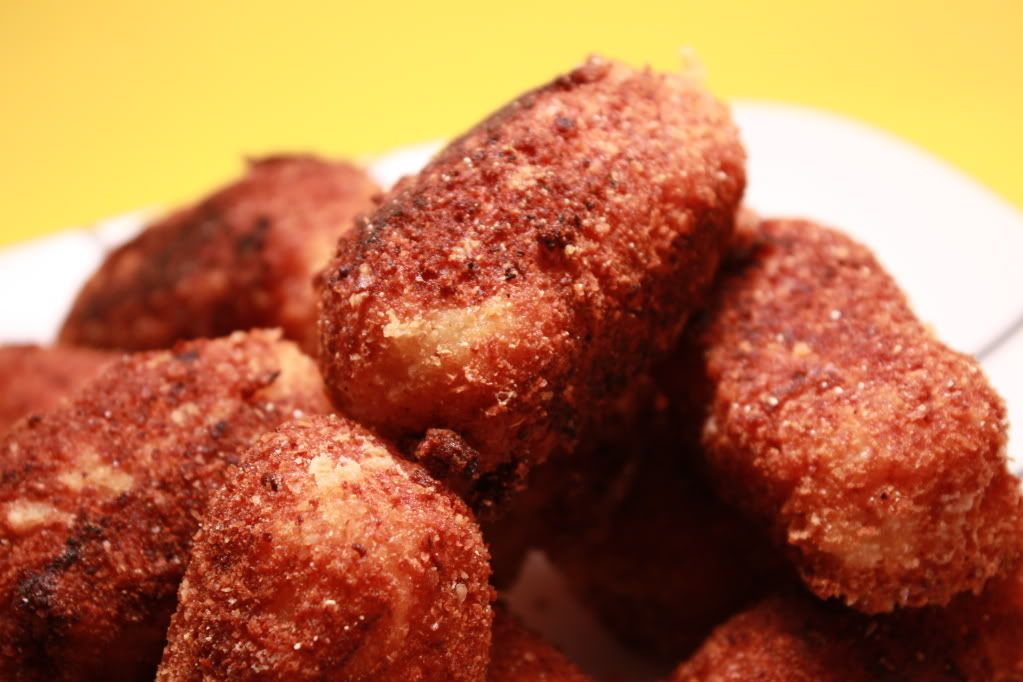 Ok, so I forgot to add pepper. And you most definitely should because they for sure benefited from it. I didn't quite get it right for her, so I will be trying these again in the near future, but they did satisfy my craving for croquettes.