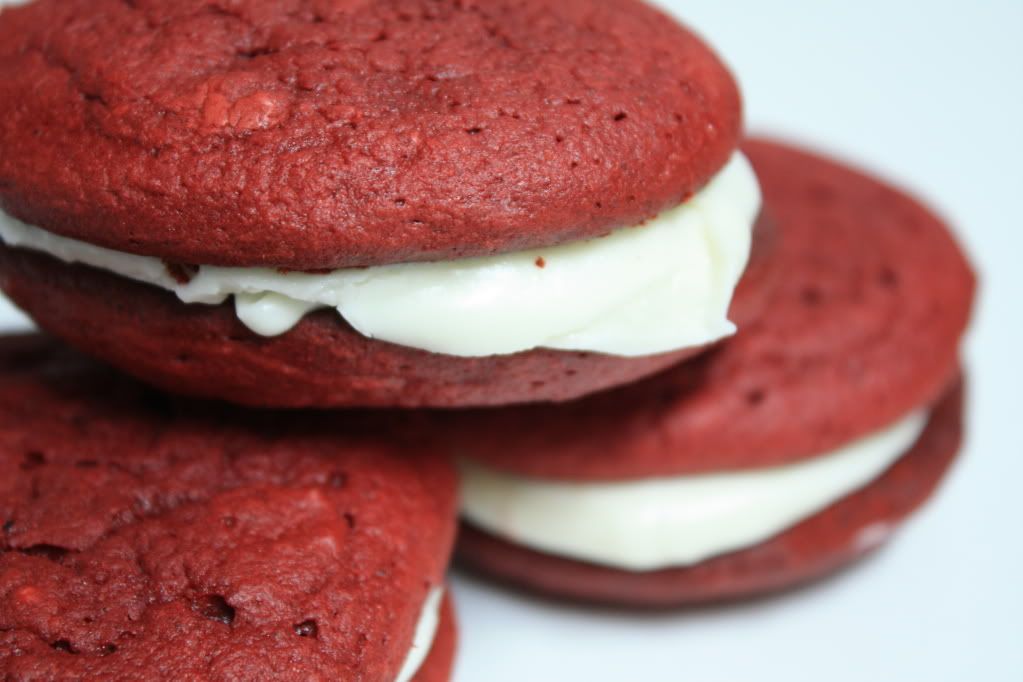 Every once in a while, you run into a recipe that is just downright dangerous. (Mostly for your waistline, closely followed by your wallet.) This happens to be one of those.
The first time I made these were for Valentine's day. I mean, come on, how cute... little red cookie
sandwiches
. A great switch up from the ordinary chocolate truffles and other heavily chocolatized treats found around that time of the year.
And there's only 7 ingredients total (and some of them are repeats). How freakin' easy is that? I will warn you though... have a strong mixer for the cake portion as the batter is
thick
. (My hand mixer was barely able to do it, and my sister's about had a heart attack -- of course the stand mixer did it without a second thought.)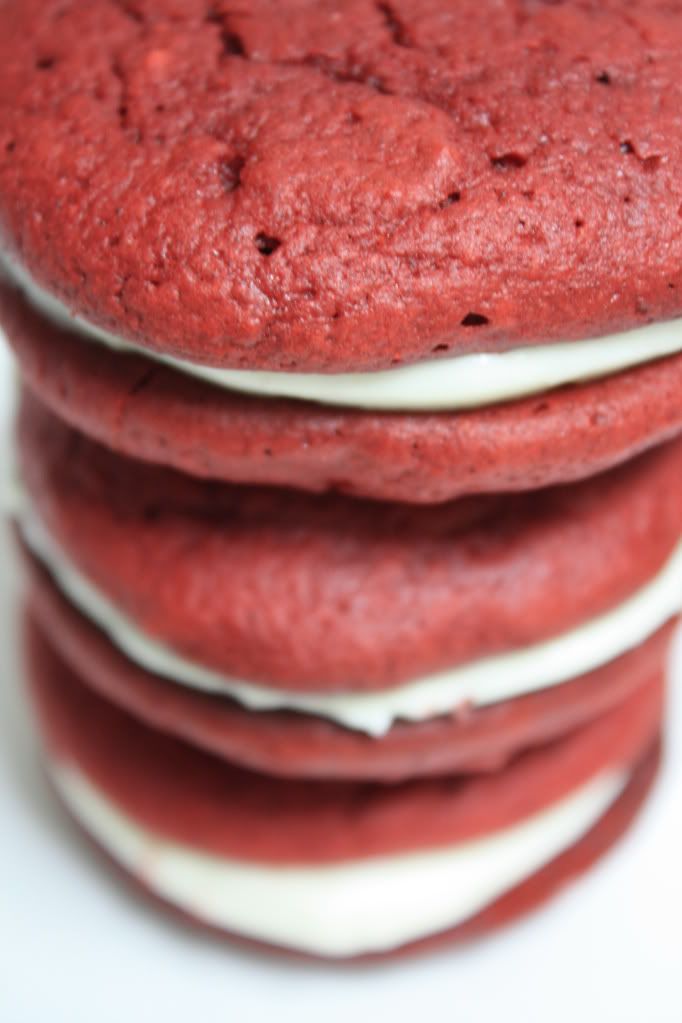 Red Velvet Sandwich Cakes
Cookie cakes:
1 Box red velvet cake mix
1/2 Cup butter, softened to room temperature
2 Eggs
Preheat oven to 350 degrees.
Mix ingredients until combined.
Drop spoonfuls of cookie batter onto baking sheet about two inches apart.
Bake for 10-12 minutes.
Cool.

Cream Cheese Filling:
1/2 cup butter, room temperature
1 8 oz. Package cream cheese, room temperature
1 1lb. Box of confectioner's sugar
1 tsp Vanilla
In a mixer, cream butter, cream cheese and vanilla.
Gradually add sugar and mix until smooth.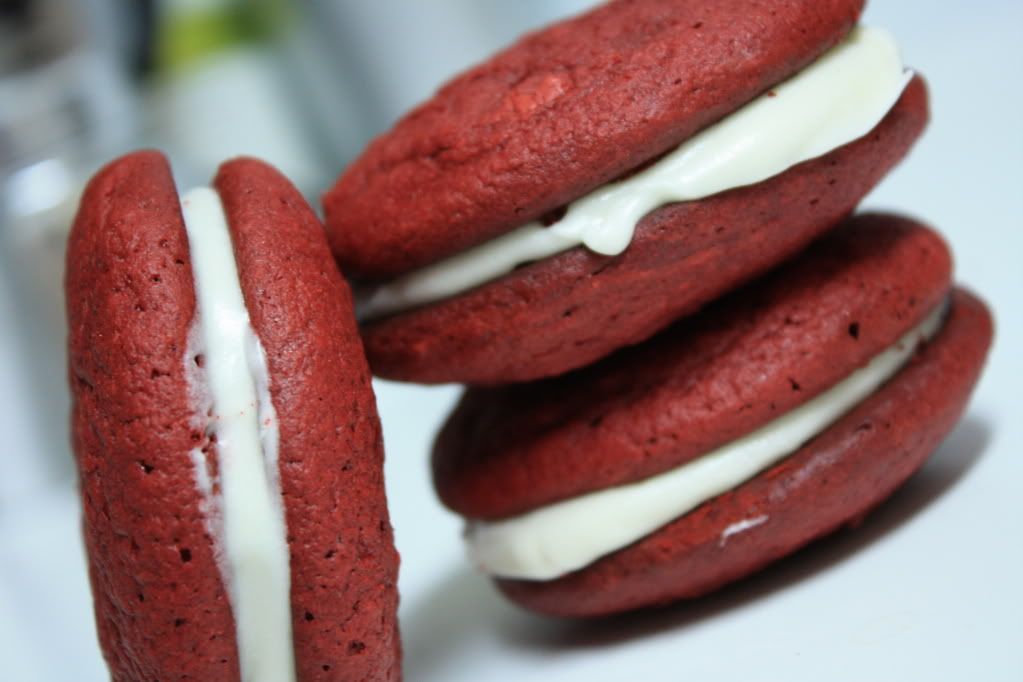 Bakerella
recommends using a tablespoon to form the cookies as they go on the pan. This method made about 14 sandwiches for me. Now, as much as I LOVE these things, I don't want to be responsible for eating them all. I recommend using a teaspoon, which will give you 2-3x the amount of sandwiches. Just readjust the baking time to about 7-8 minutes. (These definitely taste better if they are undercooked rather than overcooked, so keep an eye on these guys.)
I've already made these 3 times, and plan on making them again when I go visit some friends in DC. Soooo good! :)
Nutrition Facts
Amount per serving
Calories 466
Calories from fat 227
% Daily Value


Total Fat 25.2g
39%


Saturated Fat 13.3g
67%


Cholesterol 79mg
26%


Sodium 455mg
19%


Total Carbs 59.7g
20%


Dietary Fiber 0.9g
4%


Sugars 46.0g


Protein 4.3g


Vitamin A 13%
Vitamin C 0%


Calcium 8%
Iron 11%