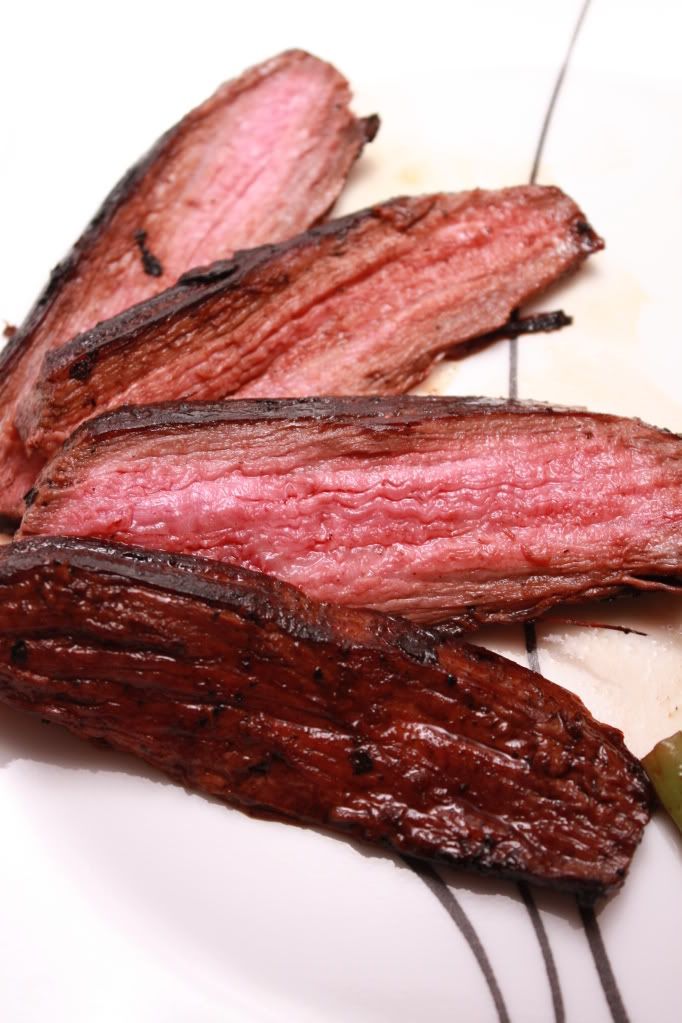 What? No chicken? Amazing, I know. But every once in a while I like to switch it up on Adam. I was flipping through the March issue of Cooking Light and ran across this recipe for
Asian-Marinated Flank Steak
. I've been looking for a tasty teriyaki marinade, but this looked pretty good, so I decided to give it a try.
Wow. Am I ever so glad I did. Adam and I liked it so much that we even made it last weekend for Jen, Marion, my parents, and Laura, all of who loved it too.
And honestly, I'm not sure you can really get any easier than this. (It takes all of maybe 5 minutes to throw together the marinade, and then just cook it!)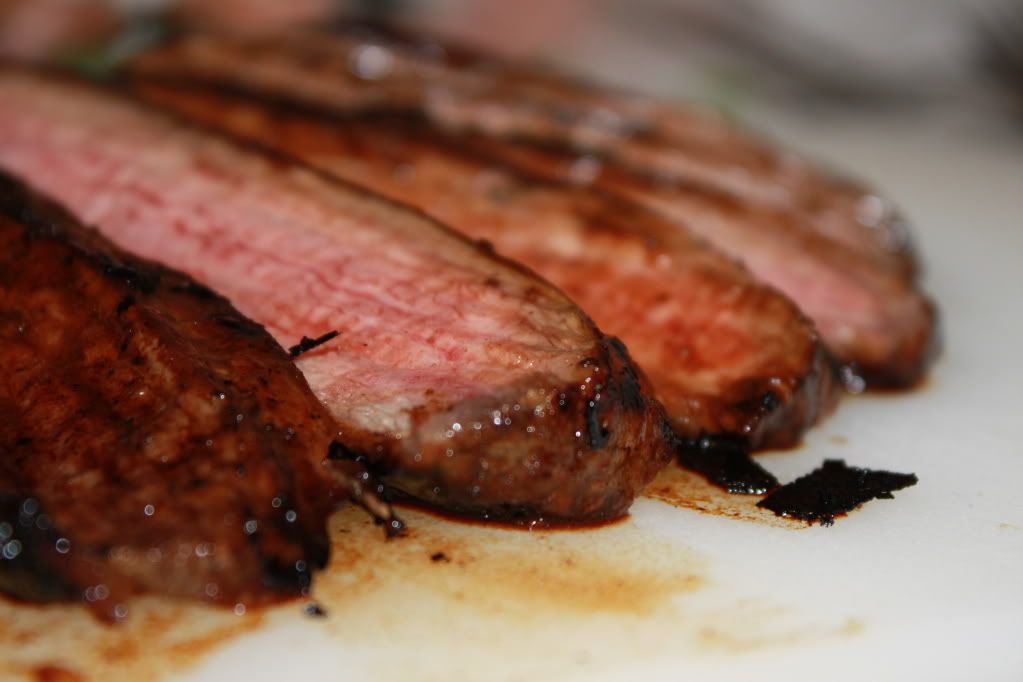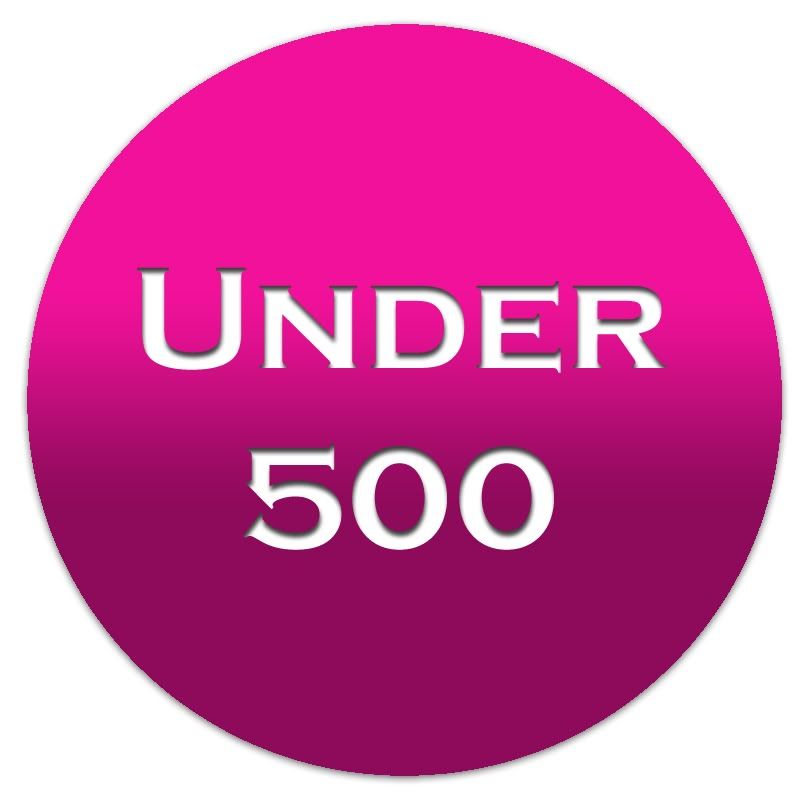 Asian-Marinated Flank Steak
Adapted from:
Cooking Light
, March 2009
3 tablespoons hoisin sauce
2 tablespoons water
2 tablespoons rice vinegar
1 tablespoon soy sauce
2 teaspoons grated peeled fresh ginger
1 teaspoon dark sesame oil
1/4 teaspoon ground nutmeg
1/8 teaspoon crushed red pepper
2 garlic cloves, minced
1 (1-pound) flank steak, trimmed
Cooking spray
Combine first 9 ingredients in a small bowl. Reserve 1/4 cup hoisin mixture; spoon remaining mixture into a large zip-top plastic bag. Add steak to bag; seal and marinate in refrigerator 24 hours, turning bag occasionally. Remove steak from bag; discard marinade.
Prepare grill or grill pan to medium heat.
Place steak on grill rack coated with cooking spray; grill about 5 minutes on each side or until desired degree of doneness (using an instant read thermometer is a great idea on a grill pan). Let stand 5 minutes. Cut steak diagonally across the grain into thin slices. Serve with reserved 1/4 cup sauce.
Serves:4
Overall, I pretty much kept the recipe for the marinade the same (except I always use regular soy sauce instead of low-sodium -- can't stand the stuff), but their cooking time/method was way off.
The first time we made this, I followed their instructions: 4 minutes per side on med-high heat. Well, as you can imagine, this seared the outside and left the middle pretty rare (I think it only got up to about 120 degrees). So on our second go around, we used the grill on a lower heat and cooked it for a bit longer. Perfect.
We will for sure be making this again, and again, and again.
Try this recipe with: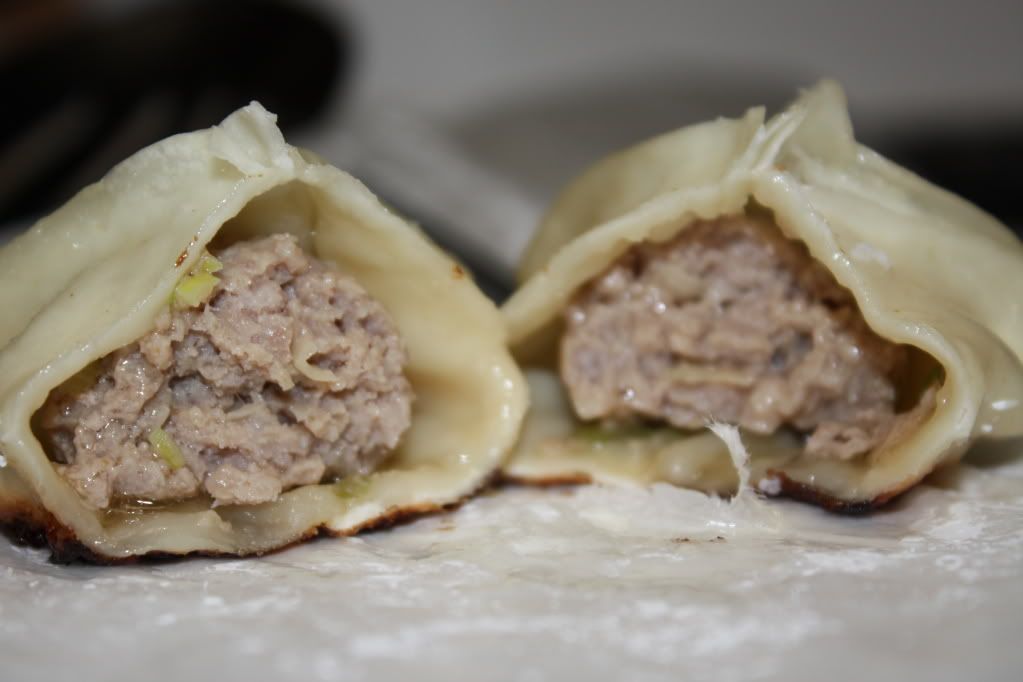 Chinese Dumplings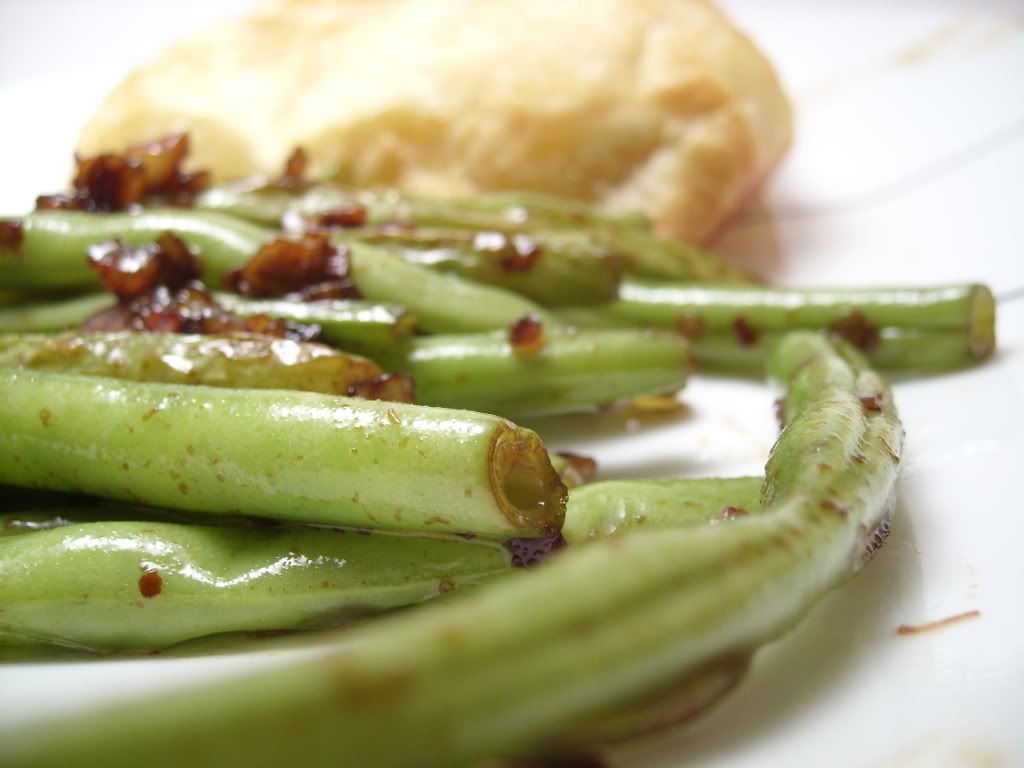 Nutrition Facts
Amount per serving
Calories 271
Calories from fat 101
% Daily Value


Total Fat 11.2g
17%


Saturated Fat 4.2g
21%


Trans Fat 0.0g


Cholesterol 63mg
21%


Sodium 484mg
20%


Total Carbs 6.8g
2%


Dietary Fiber 0.6g
2%


Sugars 3.4g


Protein 32.4g


Vitamin A 1%
Vitamin C 1%


Calcium 3%
Iron 13%