Mwuahaha. (That is my evil laugh by the way.)
I bet you thought I was done with cookies. So did I.
Then I saw these. And I wasn't done.
Something about the white chocolate and cherry mixture called to me. It disregarded the fact that I don't like dipping things, and said "make me". Kind of creepy, actually.
Thank goodness I was able to look past that. And my dislike of dipping desserts. (Which stems from the fact that usually the chocolate ends up
everywhere
-- in my case, it is most definitely "operator error".)
Case in point -- there is already chocolate on my shirt this morning and all I did was EAT it. Dang it. Somebody put a bib in my stocking. And yes, I totally had chocolate as part of my breakfast. Early lunch?
Annnnyways. We were talking about these cookies I believe. That need to go on your to-make Christmas cookie list. Which is already 3.47 miles long. Don't worry. There's still time. You can do it. I have faith.
White Chocolate Cherry Shortbread Cookies
Adapted from:
1/2 cup

maraschino cherries

, drained
2 1/2 cups

all-purpose flour

, packed
1/2 cup
sugar
1 cup

cold butter

, cut into cubes
1/2 teaspoon
almond extract
12 ounces

white chocolate baking chips

, divided
2 teaspoons
vegetable shortening
Sprinkles

(optional)
Preheat oven to 325 degrees F. Line two baking sheets with parchment paper; set aside.

Place cherries on a paper towel to completely drain.

In the large work bowl of a mixer, stir together the flour and sugar. Cut the butter into the dry ingredients using a pastry blender (two knives work as well).

Finish drying cherries and finely chop. Chop 4 ounces of white chocolate until fine. Using a spatula, fold the almond extract, cherries, and white chocolate into the dough until a smooth ball forms.

Scoop out a 1" ball of dough and place on the prepared baking sheet. Flatten the ball with the base of a drinking glass until about 1/4-inch thick. Repeat until sheet is full, spacing cookies 1-2 inches apart.

Bake for 10-12 minutes. Let cookies cool for 1-2 minutes on baking sheet, then transfer to a wire rack to cool completely.

Once the cookies have cooled, combine the remaining white chocolate with the shortening in a small bowl. Stir until smooth. Dip half of each cookie in the melted chocolate, then shake of any excess. Place cookie on wax paper. Coat with sprinkles if desired; let the chocolate harden.
Makes:
3 1/2 dozen cookies
Due to my recent flurry of baking activity, I failed to notice how low I was actually getting on my almond extract before making these. Turns out, I only had about 1/4 teaspoon left. Although I supplemented with vanilla, definitely think the right amount (or even a bit more) of almond extract will really make these sing. Shoo, even without the full amount they were still pretty darn tasty. My only complaint is I wish the cherry flavor was just a smidge more prominent. Then they'd be perfect.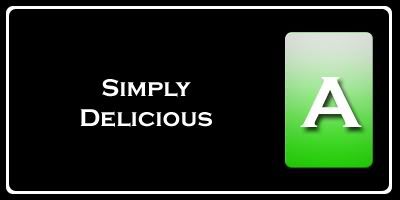 Nutrition Facts
Serving Size 27g
Amount per serving
Calories

120

Calories from fat 63
% Daily Value
Total Fat

7.0g

11%
Saturated Fat

4.5g

23%
Cholesterol

12mg

4%
Sodium 40mg
2%
Total Carbs

14.0g

5%
Sugars 8.2g
Protein

1.4g

Vitamin A 3%
Vitamin C 0%
Calcium 1%
Iron 2%