Growing up, we never lived very close to our extended family. Come Christmas-time or any other time to visit family, this entailed a 24 hour drive or some very expensive flights. The older we got, the more often my parents opted for the plane rides rather than the ridiculously long drive.
I loved it when we flew. Mostly because we always had a layover at the Minneapolis airport. And the Minneapolis airport = Cinnabon cinnamon rolls. It never failed. Unless we had a crazy short layover requiring the "airport sprint", my sister and I
always
made a stop at the Cinnabon in the central shopping area. Always.
Nowadays, the Cinnabon is long gone, replaced by some taco or burrito joint. Seriously? Bitter, party of one, right here.
That said, I haven't had a Cinnabon cinnamon roll in years. But for some reason, out of the blue, I was craving them. For weeks, actually. So I finally broke down and poked around on the internet to see what I could find. Knowing full well that there are a ton of copy-cat recipes out there.
It took probably less than 5 minutes to come across this recipe which had 5 stars with over 4600 reviews. Okay, I'm sold.
Cinnabon Cinnamon Rolls
Adapted from:
1 cup

warm 1 % milk

(105-115 degrees F)
2 1/4 teaspoons
active dry yeast
1/2 cup
granulated sugar
2

eggs

, at room temperature
1/3 cup

butter

, melted
1 teaspoon
kosher salt
4 1/2 cups
bread flour
1 cup
packed brown sugar
2 tablespoons
ground cinnamon
1/3 cup

butter

, softened
3 ounces

reduced-fat cream cheese

, at room temperature
1/4 cup

butter

, at room temperature
1 1/2 cups
powdered sugar
1/2 teaspoon
vanilla extract
In a large mixing bowl, stir together the milk, yeast, and 1 tablespoon granulated sugar. Let sit for 5-10 minutes, or until the top of the mixture is foamy. Mix in the eggs, melted butter, salt, and remaining sugar. Slowly add in the flour, one cup at a time, until a soft dough forms. If using a stand mixer, switch out the paddle attachment for the dough hook, add any remaining flour, and knead on medium speed for 6-8 minutes. Otherwise, turn out the dough onto a lightly floured work surface, add any remaining flour, and knead for 8-10 minutes, or until dough is slightly tacky and elastic.

Coat a large bowl with cooking spray. Shape the dough into a ball, then transfer to the bowl and cover with plastic wrap. Place bowl in a warm, draft-free area and let dough rise until doubled, 1-2 hours.

While the dough is rising, combine the brown sugar and cinnamon in a small bowl; set aside. Once the dough has doubled in size, turn out onto a lightly floured work surface. Punch down, then let cover and rest for 10 minutes.

Roll dough out into a 16 x 21 inch rectangle.
Spread 1/3 cup butter evenly across the dough leaving a 1/4-inch margin on the shorter sides. Sprinkle the sugar and cinnamon mixture evenly across the butter. Starting from a short side, roll dough up, pressing the final 1/4-inch margin of dough gently into the roll to seal. Cut dough with a serrated knife into 12 slices. Coat a 9 x 13 inch baking pan with cooking spray. Transfer the rolls to the pan. Cover pan with a towel and let the rolls rise until they have about doubled, 30 minutes.

Preheat oven to 400 degrees F. Bake rolls for 15 minutes, or until tops are golden brown. Cool for 5 minutes, then place a baking sheet face down over the pan. Holding the two pans together, flip over so the rolls are now on the baking sheet upside down.

Meanwhile, in the large work bowl of a mixer, beat the cream cheese and 1/4 cup butter until smooth. Add the vanilla. Slowly stir in the powdered sugar until fully incorporated. Spread frosting over warm rolls.
Serves:
12
Yes, I realize that flipping these bad boys over does not for a pretty picture make. However, flipping the rolls over almost right out of the oven allows all the molten brown sugar/cinnamon/butter gooey filling to flow back into the rolls, rather than running out of the bottom and sticking to the pan. And seriously, that's what we're here for.
I was literally almost sick with the amount and thickness of brown sugar that went in as the filling, but I honestly don't think in the end you can ever have too much. It's really the best part. Though if you're going to go true Cinnabon-style, you have to have the cream cheese frosting, and that's pretty darn good too.
Adam and I gave these two thumbs way up, and I think they are definitely close to the real thing. The problem is, unfortunately, that instead of curing my craving, it really only made me want more. Wait, is that really a problem?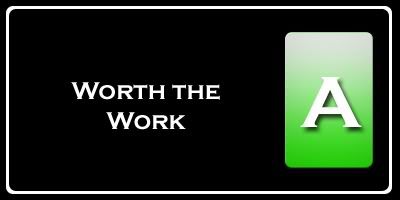 Nutrition Facts - crust only
Serving Size 137g
Amount per serving
Calories

474

Calories from fat 155
% Daily Value
Total Fat

17.2g

26%
Saturated Fat

10.4g

52%
Cholesterol

75mg

25%
Sodium 346mg
14%
Total Carbs

73.4g

24%
Fiber

2.0g

8%
Sugars 36.3g
Protein

7.6g

Vitamin A 12%
Vitamin C 0%
Calcium 7%
Iron 15%