Chicken nuggets to American children is like peanut butter to jelly. Or chocolate. Even if the parents are completely pro non-hormone, non-fried, do-not-dare-feed-that-McDonald's-to-my-child, I'm sure the child has had, in some form or fashion, a chicken nugget. And they.love.them.
Admission: I
still
get chicken nuggets whenever we go to Chick-Fil-A. I pink puffy heart them.
There's a reason
children
people love them so much -- they're portable, easy to eat, and the good ones are seasoned well, juicy, and flavorful. But the buck doesn't have to stop there when it come to chicken nuggets. Clearly people have figured this out when it comes to chicken wings, and let's face it, boneless chicken wings is just a grown-up name for large chicken nuggets.
So there's absolutely no reason we can't bring home a little bit of that flavor to a healthier, non-fried version. Chicken nuggets for adults don't have to be plain Jane breadcrumb-crusted pieces of chicken any more.
Spicy Thai Chicken Nuggets
Inspired by:
3 (4 ounce)
boneless skinless chicken breasts
2/3 cup

mild sweet Asian chili sauce

(such as Maggi)
1 tablespoon

garlic chili paste

(sambal oelek)
1/2 cup
panko
1/4 cup
lightly salted peanuts
1/2 teaspoon
dried basil
Slice chicken breasts into bite-sized pieces. (I was able to get 7 pieces from a 4 ounce breast.) In a small bowl, whisk together the chili sauce and the garlic chili paste. Place the chicken breast pieces in a large ziploc bag. Pour the sauce over the chicken, seal the bag, and marinate in the refrigerator for at least 4 hours up to overnight.

Preheat oven to 500 degrees F. Coat a 9 x 13-inch baking dish with non-stick spray; set aside. Remove chicken from the fridge; set aside.

Place the panko in a wide, shallow bowl or plate. Place the peanuts into the bowl of a food processor, and grind until very fine. Mix ground peanuts and dried basil with the panko, tossing to combine. Roll each piece of chicken in the breadcrumb mixture, completely coating, then place in the prepared baking dish. Repeat with remaining chicken, making sure the pieces do not touch in the baking dish. Bake for 10-12 minutes, or until chicken is done.
Serves:
3
(7 nuggets per serving)
Originally I added 1 teaspoon of basil to the recipe, but I felt it's flavor was a little on the strong side, so I have adjusted the recipe above to reflect a lower amount. But feel free to add more if you love it! I also think next go around I'll add more sambal oelek as the spice didn't come through in quite the way I was hoping. Or maybe I'll toss some red pepper flakes in the panko.
And trust me that they'll be a next go around. Adam wasn't even completely done going through 14 nuggets before telling me I HAD to make these again. Soon. Sounds good to me, especially since they take all of 10 minutes total of prep time.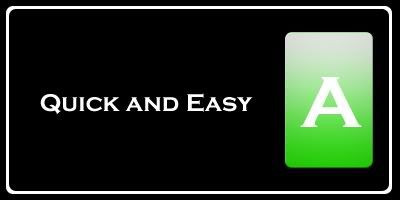 Nutrition Facts
Serving Size 191g
Amount per serving
Calories

467

Calories from fat 126
% Daily Value
Total Fat

14.0g

22%
Saturated Fat

3.2g

16%
Cholesterol

101mg

34%
Sodium 1019mg
42%
Total Carbs

46.3g

15%
Fiber

1.5g

6%
Sugars 17.3g
Protein

37.6g

Vitamin A 2%
Vitamin C 3%
Calcium 6%
Iron 15%