Let me let you in on a little secret. Breakfast just isn't for breakfast any more. Shocking, I know.
If fact, breakfast for dinner (or brinner) is pretty much the only way I eat "breakfast-y" type foods anymore. Well, aside from vacations, but that's another story.
Let's be honest here. I like my sleep. I like to eat when I get up. I don't like to wait hours for my food to be done. But every once in a blue moon I do like the nice warm comfort of breakfast food. And there's no written law stating that eggs and sausage smothered in gravy
must
be eaten for breakfast. [A fact someone should pass on to fast food restaurants that end breakfast service at 10.]
Nope, here we do those kinds of things for dinner. And relish them. In all their calorie-laden comfort glory. Which, let's face it, is really how these types of meals roll.
Sausage, Egg, and Biscuit Casserole
Adapted from: , December 2011
1 pound
bulk pork breakfast sausage
7
eggs
1 1/4 cups
1% milk
3/4 cup
heavy cream
1/2 teaspoon
kosher salt
1 teaspoon
ground black pepper
8

refrigerated buttermilk biscuits

, sliced in half hamburger-style
1 1/2 cups

shredded Cheddar cheese

, divided
3 tablespoons
butter
3 tablespoons
all-purpose flour
2 cups
1 % milk
1 tablespoon

fresh sage

, minced
1/2 teaspoon
crushed red pepper flakes
1/2 teaspoon
ground black pepper
Preheat oven to 375 degrees F. Coat a 9 x 13-inch baking dish with non-stick spray; set aside.

In a large skillet over medium heat, brown the sausage, breaking up with a spoon. Transfer cooked sausage to a paper towel-lined plate and set aside until ready to use. Leave drippings in pan.

In a medium bowl, whisk together the eggs and next 4 ingredients (through 1 teaspoon ground pepper).

Layer the bottom half of the biscuits in the prepared baking dish. Top with half of the sausage. Sprinkle with half of the cheese. Add another layer of biscuit dough with the remaining biscuit tops. Top with remaining sausage. Drizzle the egg mixture evenly over the sausage and biscuits.

Bake for 30 minutes. Sprinkle remaining cheese over top and bake for another 10-15 minutes, or until the center no longer jiggles (165 degrees) and a toothpick inserted into a biscuit comes out clean. Let stand for 10 minutes.

While casserole is baking, melt the butter in the skillet with the sausage drippings over medium heat. Whisk in flour until smooth, continuing to stir for 2 minutes. Pour in milk and whisk until smooth. Continue cooking gravy until mixture becomes thickened, 5-8 minutes. Stir in sage, red pepper flakes, and 1/2 teaspoon ground black pepper. Serve poured over casserole.
Serves:
8
If you are dead set on making this for breakfast, make the casserole the night before, cover and refrigerate, then pop it in the oven when you get up. It will still take the full 55-60 minutes to bake, but you shaved off around a half hour of frying and whisking. If you also make the gravy ahead of time, place plastic wrap directly onto the surface of the gravy before storing in the fridge to prevent that lovely skin from forming on the top. Simply reheat when ready to use.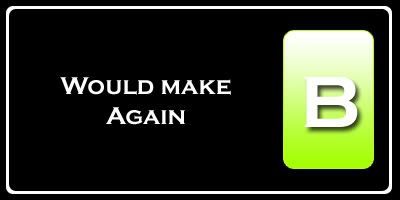 Nutrition Facts
Serving Size 259g
Amount per serving
Calories

534

Calories from fat 351
% Daily Value
Total Fat

39.0g

60%
Saturated Fat

18.0g

90%
Cholesterol

257mg

86%
Sodium 1023mg
43%
Total Carbs

20.8g

7%
Fiber

0.7g

3%
Sugars 7.2g
Protein

23.8g

Vitamin A 19%
Vitamin C 1%
Calcium 34%
Iron 13%