As I mentioned last week,
Jalapeno Cheddar Hummus
wasn't the only thing on my mind when it came to making something for the Superbowl. I have seen countless recipes floating around for a black bean dip, which intrigued me, but for some reason I decided to go off on my own for this one.
I knew going in that I wanted to somehow incorporate roasted garlic into the dip because I love it so. Originally, I was only going to use one head of garlic, but I made up a second just.in.case. Definitely the right move. It may seem like a
ton
of garlic, but since it's roasted, it becomes much more subtle and doesn't come through in an "in your face" sort of way. Which is a good thing when we're talking 2 heads of garlic.
I simply topped the dip off with a few seasonings (cumin and cayenne) and away we went. Very easy to throw together, and the only time consuming thing was roasting the garlic. The rest utilized the "dump and blend" method. Perfect for those times you really don't feel like making anything but don't want to go the store-bought route.
Roasted Garlic Black Bean Dip
2 heads
garlic
2 tablespoons
olive oil
2 (15 ounce) cans
black beans
1/4 cup
extra-virgin olive oil
2 tablespoons

tahini

(sesame seed paste)
1/2 teaspoon
cayenne pepper
1 teaspoon
ground cumin
1 teaspoon
kosher salt
1 tablespoon
lemon juice
1 1/2 teaspoons
dried chives
Preheat oven to 375 degrees. Tear two squares of aluminum foil and lay flat on a work surface. Cut the top 1/4 off each head of garlic. Place one head of garlic in the center of each foil square. Drizzle each with 1 tablespoon olive oil. Wrap foil around garlic and roast in the oven for 1 hour. Remove and let cool at least 15 minutes, or until able to handle.

Squeeze the cloves out of the heads of garlic into the bowl of a food processor. Add the black beans. Pulse until ingredients are pureed. With the processor still running, pour in the olive oil until the mixture becomes smooth and creamy. Add tahini and remaining 4 ingredients. Process again until the mixture is smooth, adding water if it becomes too thick.

Serve with pita chips or veggies.
Serves:
20
(2 tablespoons per serving)
Next time around, I think incorporating fresh chives (and more of them) or green onions would be a must. Most of the flavors in this dish a very mild and mellow, and I think adding one of those options would really brighten things up. Overall though, not too bad for doing my own thing. :)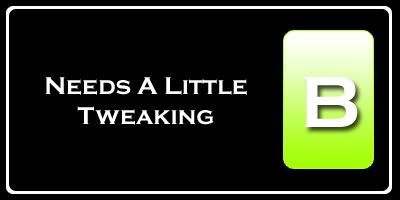 Nutrition Facts
Serving Size 55g
Amount per serving
Calories

199

Calories from fat 50
% Daily Value
Total Fat

5.5g

8%
Saturated Fat

0.8g

4%
Cholesterol

0mg

0%
Sodium 121mg
5%
Total Carbs

29.0g

10%
Fiber

6.7g

27%
Sugars 1.0g
Protein

9.8g

Vitamin A 1%
Vitamin C 4%
Calcium 7%
Iron 14%