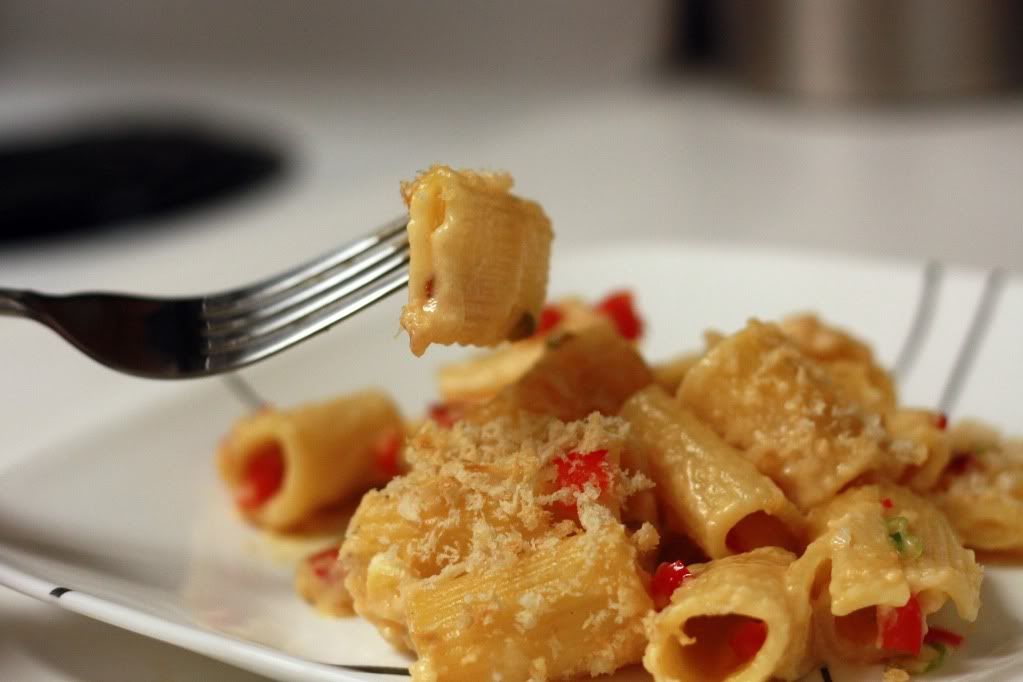 If you haven't caught on at this point, Adam isn't a big fan of red or green bell peppers. Well, I wouldn't say
not a fan
, more in the will-only-eat-them-for-dinner-because-if-he-doesn't-it-will-make-his-wife-feel-bad category. Yet I keep insisting on trying to sneak them into meals on him. And he keeps finding them and not liking them. :(
Such a no-win situation. Hence, this recipe is currently crossed off our list for this very reason. Well, after I made it and tried to distract him with the TV while he was eating it. Didn't work.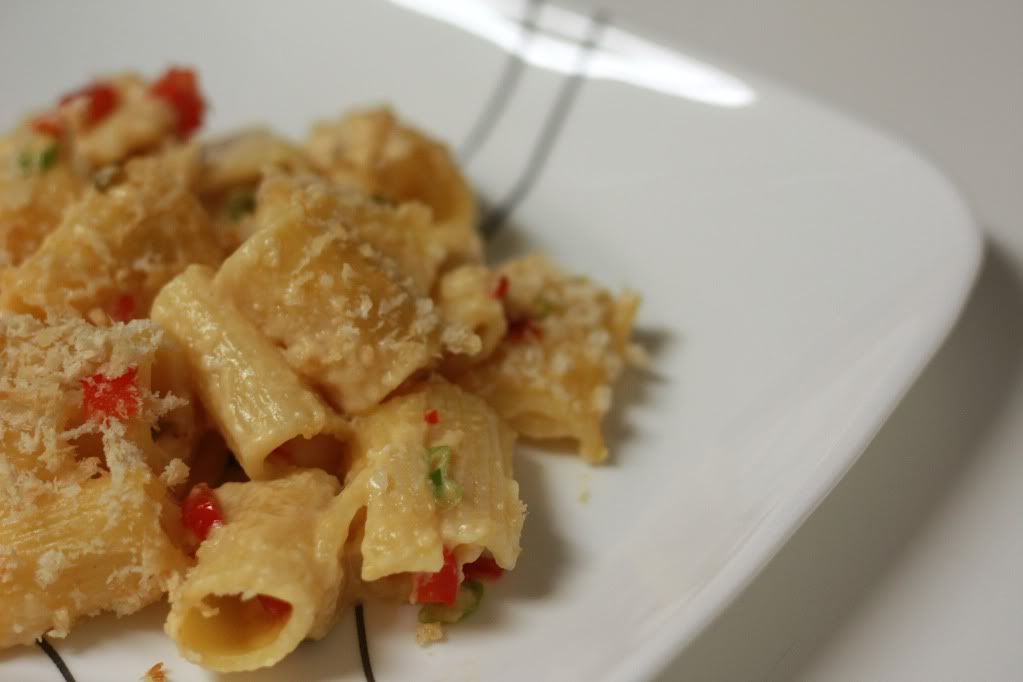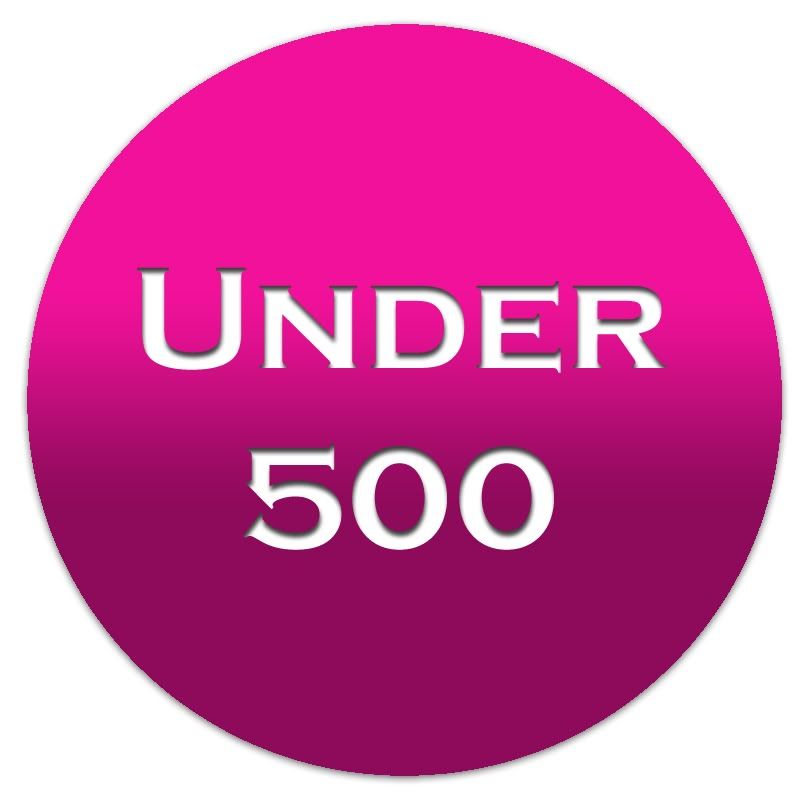 Two-Pepper Rigatoni and Cheese
Adapted from:
Cooking Light
, December 2009
1 pound uncooked rigatoni
2 tablespoons butter, divided
1 cup chopped red bell pepper
3 tablespoons all-purpose flour
3 cups low-fat milk
1 cup (4 ounces) shredded fontina cheese
1 cup (4 ounces) shredded sharp cheddar cheese
1 tablespoon finely chopped jalapeño pepper
3/4 teaspoon salt
1/2 cup sliced green onions
Cooking spray
2 (1-ounce) slices white bread
Preheat oven to 375°.
Cook pasta according to package directions, omitting salt and fat. Drain well; place in a large bowl.
Meanwhile, melt 1 tablespoon butter in a large saucepan over medium-high heat. Add bell pepper; sauté 5 minutes or until tender. Add to pasta.
Add flour to pan. Gradually add milk, stirring with a whisk until smooth. Bring to a boil; cook 2 minutes or until thickened, stirring constantly. Remove from heat. Add cheeses, stirring until cheeses melt and mixture is smooth. Stir in jalapeño and salt. Add cheese mixture to pasta, tossing well to coat. Stir in green onions. Spoon pasta mixture into a 13 x 9–inch baking dish coated with cooking spray.
Place bread slices in a food processor; pulse 10 times or until coarse crumbs measure about 1 cup. Melt remaining 1 tablespoon butter. Combine butter and breadcrumbs in a small bowl; toss until blended. Sprinkle breadcrumb mixture over pasta mixture. Bake at 375° for 15 minutes or until browned.
Serves: 8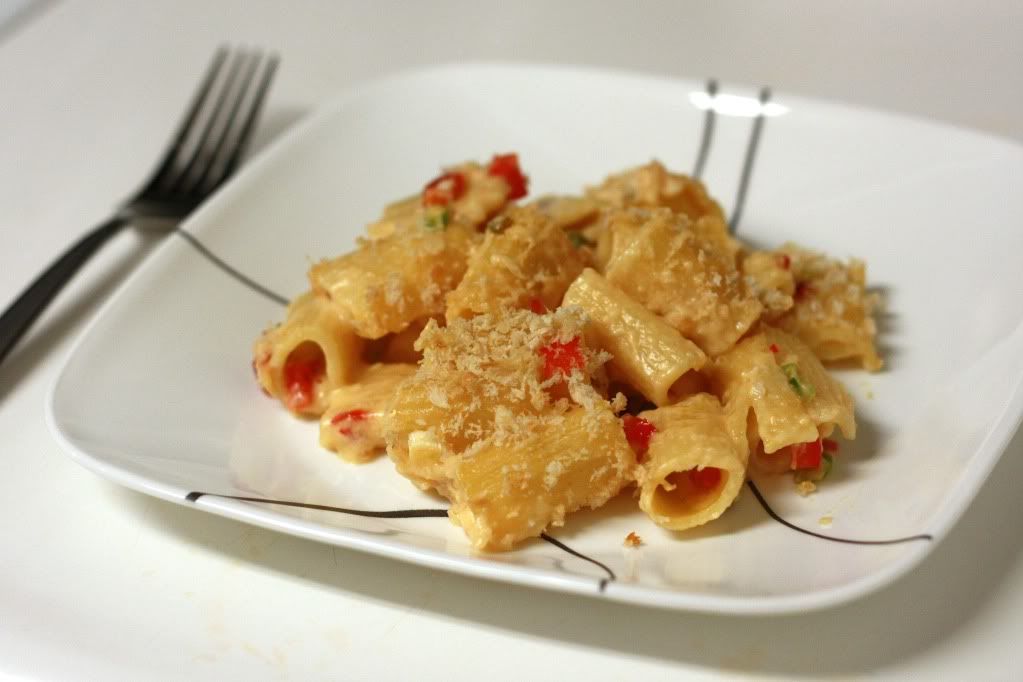 It's actually just as well that Adam didn't care for the peppers though, this recipe didn't really sing for me anyway, just another version of mac n cheese. I think the leftovers are actually still sitting in the fridge, if that tells you how excited I was to have it for lunch the next day. (Let's just not talk about how long it's been in there though...)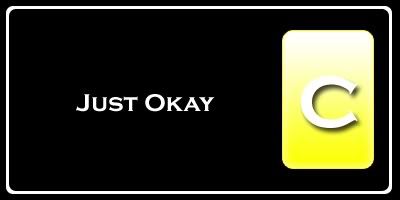 Nutrition Facts
Amount per serving
Calories 412
Calories from fat 126
% Daily Value


Total Fat 14.0g
22%


Saturated Fat 8.0g
40%


Trans Fat 0.0g


Cholesterol 43mg
14%


Sodium 523mg
22%


Total Carbs 54.5g
18%


Dietary Fiber 2.7g
11%


Sugars 7.0g


Protein 18.2g


Vitamin A 19%
Vitamin C 27%


Calcium 30%
Iron 14%