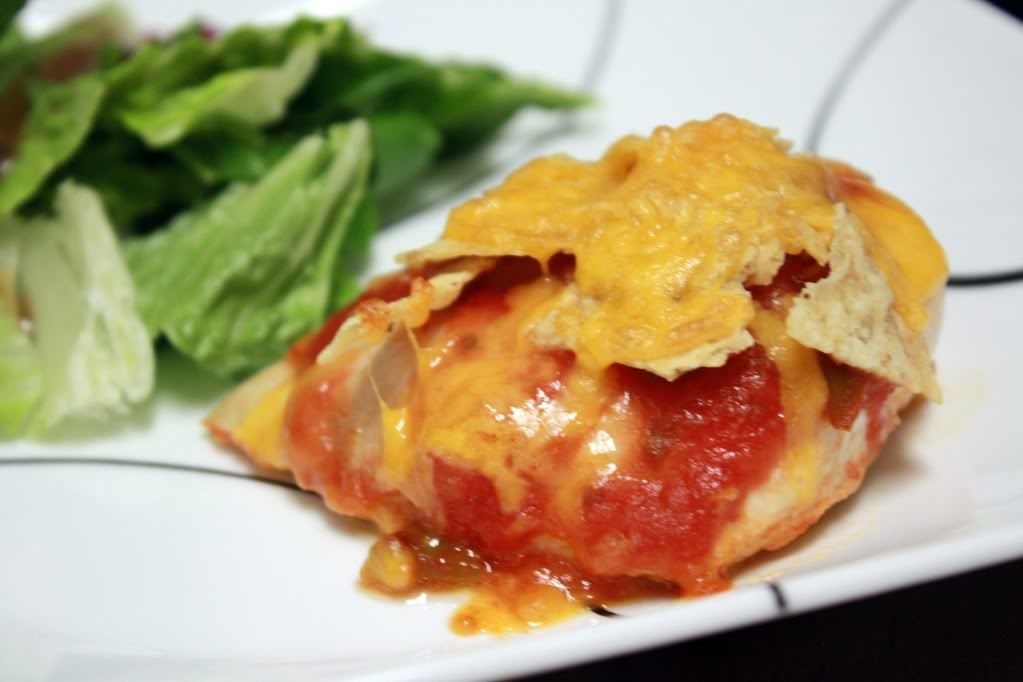 One of my favorite things at a Mexican restaurant is the free chips and salsa. Well, let me rephrase that -- the chips and salsa and I have a love-hate relationship. I love to eat them, but I usually eat so much that I forget to save room for my dinner. Actually, you know what's better than the chips and salsa? Chips and queso. Mmm delicious. And so terribly bad for you.
When flipping through my Kraft Foods magazine that came a while back, I hesitated on this recipe. Chips and salsa on a piece of chicken? But it looks so simple... The fact that it has only four ingredients (or 5 if you like sour cream) and only takes 20 minutes to make won me over. I'm so glad it did.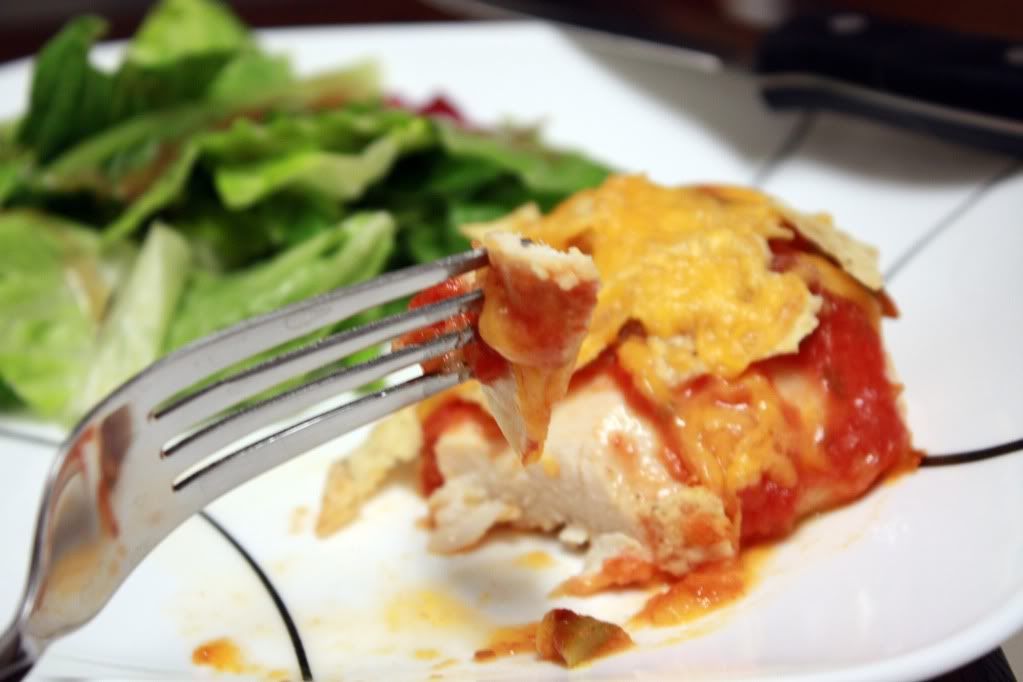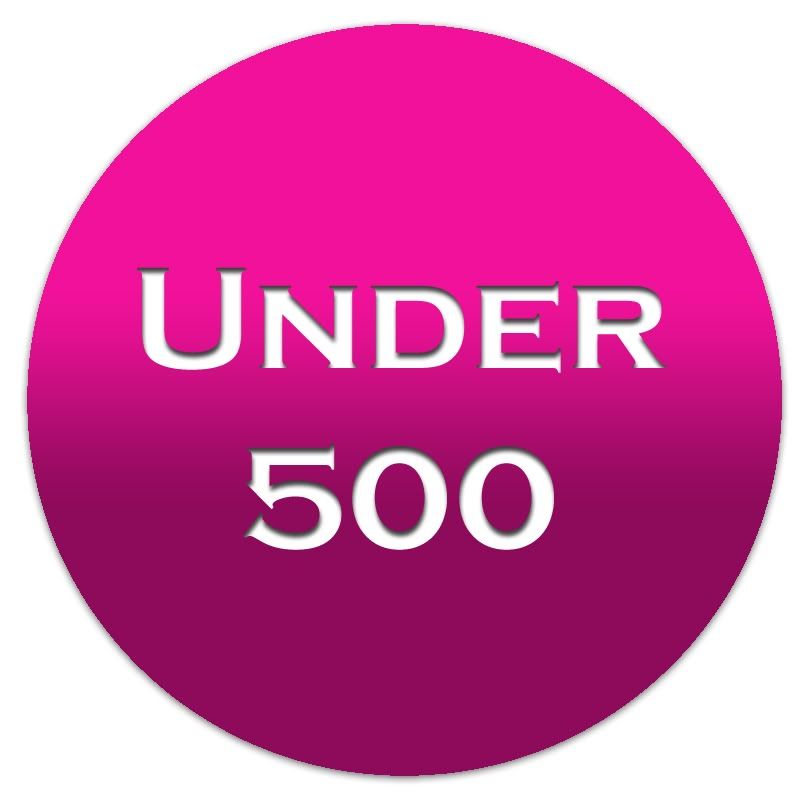 4 small (4 oz) boneless, skinless chicken breasts
1/2 cup salsa
1/2 cup crushed baked tortilla chips
1/2 cup sharp cheddar cheese, shredded
1/4 cup light sour cream (optional)
Pre-heat oven to 400 degrees.
Line baking sheet with foil. Arrange chicken on top of foil. Cover each piece of chicken with about an 1/8 cup salsa. Bake for 15 minutes.
Remove chicken from oven. Top each piece with an 1/8 cup crushed chips, and a 1/8 cup shredded cheese. Bake for another 5 minutes or until chicken is done.
Top chicken with 1 tablespoon of sour cream prior to serving if desired.
Serves: 4
Surprisingly, the chicken came out very moist, and the combination of chips and salsa on top of chicken wasn't so weird after all. And now that I think about it... chicken nachos do exist. Silly me. We actually liked this dish so much we had it the following week -- which is actually saying a lot.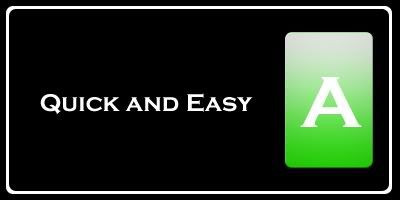 Nutrition Facts
Amount per serving
Calories 374
Calories from fat 153
% Daily Value


Total Fat 17.0g
26%


Saturated Fat 7.3g
37%


Cholesterol 122mg
41%


Sodium 401mg
17%


Total Carbs 15.5g
5%


Dietary Fiber 2.3g
9%


Sugars 1.3g


Protein 38.9g


Vitamin A 8%
Vitamin C 1%


Calcium 17%
Iron 11%