Ah bacon, how I have missed it so. Adam and I seemed to have been hitting the tasty pork a little hard a few months ago, and knowing just how great it can be for our arteries, I decided we needed to give to a rest for a bit. Well, I finally decided it was time to allow bacon back into our lives. And I am so glad I did. In moderation, of course. ;)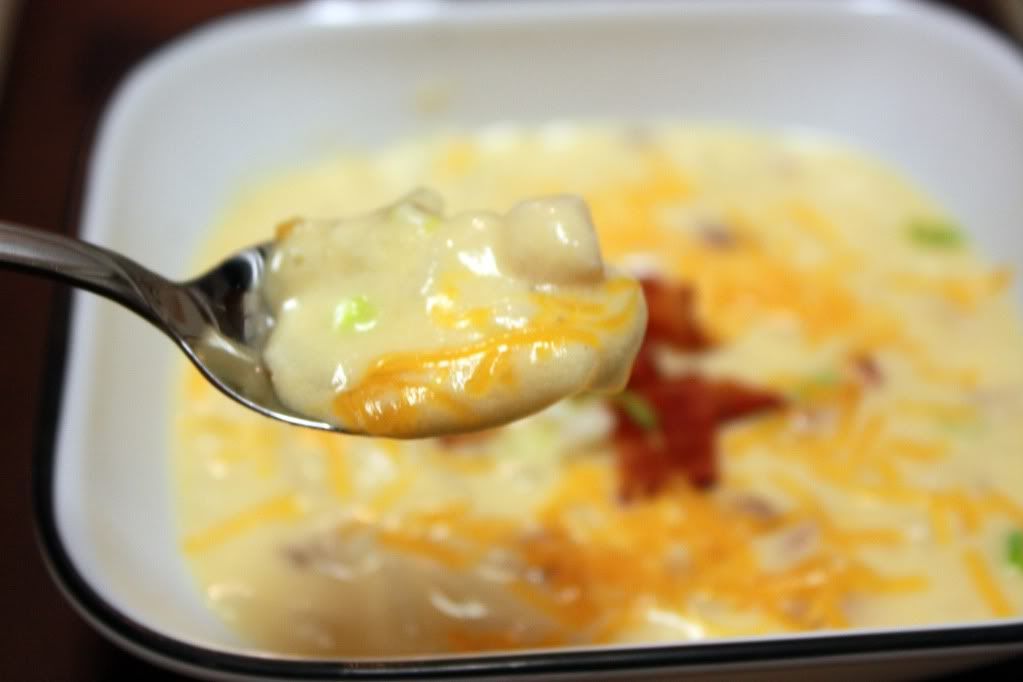 Bacon, Cheese & Potato Chowder
Adapted from: Kraft Foods
3 cups low-fat milk
1 can (10.75 ounces) condensed cream of potato soup
1/2 teaspoon pepper
2 cups frozen hash browns
1 cup sharp cheddar cheese, shredded, divided
4 slices bacon, cooked, crumbled
2 green onions, thinly sliced
Combine milk and soup in a large saucepan. Stir in hash browns (breaking apart if frozen together). Bring to a boil over high heat, stirring occasionally. Add in pepper and stir. Lower heat to medium-low and simmer for 10 minutes, stirring frequently. Add 3/4 cup of cheese into soup and stir until melted and mixed through.
Serve topped with remaining cheese, bacon, and onions.
Serves: 6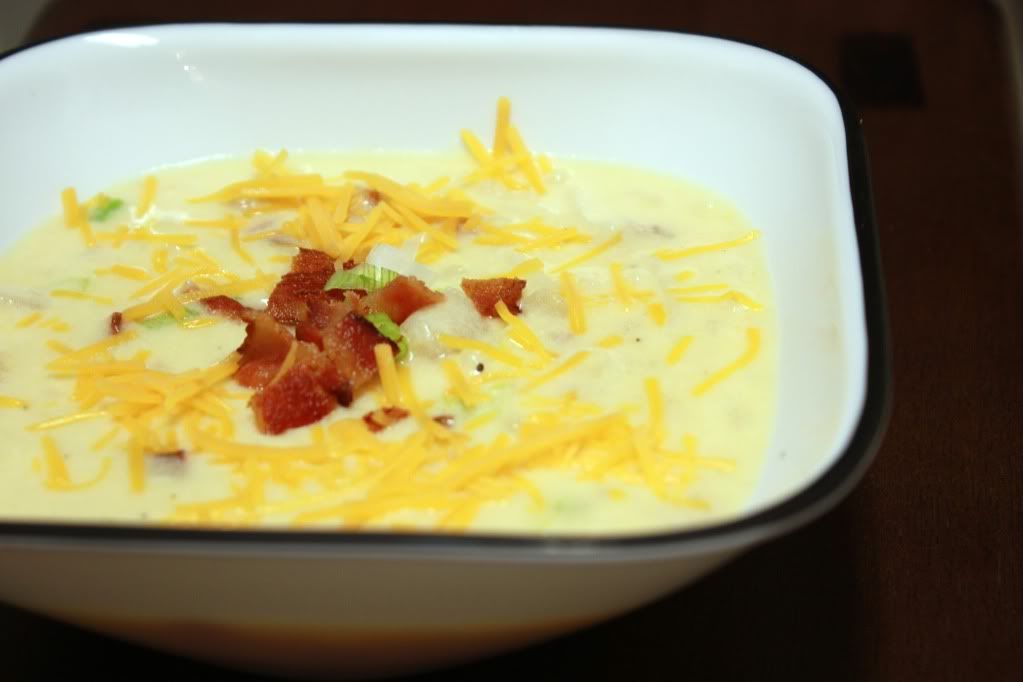 Oh, did I forget to mention how absolutely quick and easy this meal is? Because it most definitely falls in that category. I honestly didn't really keep my hopes overly high going into this meal as the past entrees I had tried from Kraft Foods had fallen a little short... but I was wrong on this one. I would definitely make this one again -- a good excuse to use up the remaining hash browns currently hiding in my freezer.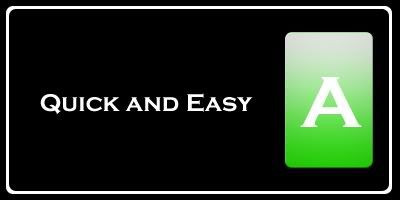 Nutrition Facts
Amount per serving
Calories 399
Calories from fat 205
% Daily Value


Total Fat 22.8g
35%


Saturated Fat 8.8g
44%


Trans Fat 0.0g


Cholesterol 49mg
16%


Sodium 1191mg
50%


Total Carbs 30.0g
10%


Dietary Fiber 2.0g
8%


Sugars 8.2g


Protein 18.2g


Vitamin A 10%
Vitamin C 13%


Calcium 30%
Iron 6%