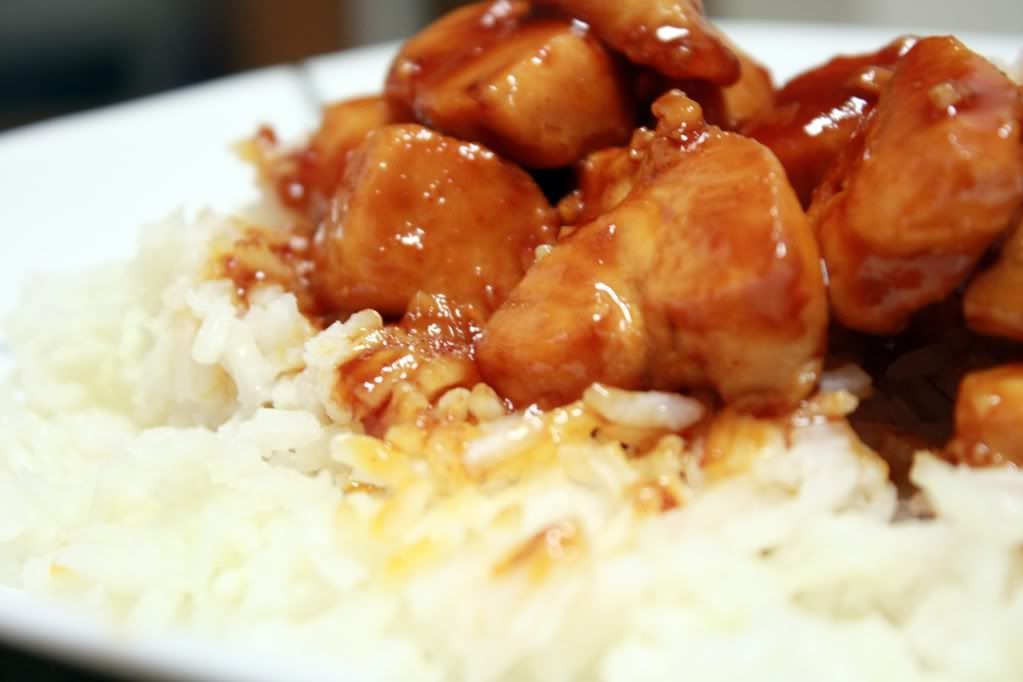 Ever go walking through the mall food court only to be bombarded by countless choices? Then you run across the cute little lady in front of the Chinese restaurant holding out her little tray of goodies. It's usually one of two things: orange chicken or bourbon chicken. Now, as tasty of these usually are, I'm just not a fan of your typical mall Chinese eatery. Way too much fatty things and dark chicken meat. Yes, I admit, I'm a white meat kind of kid. So when I ran across this recipe which contained all very identifiable ingredients (most already in my pantry) and chicken breast, I decided to give it a go.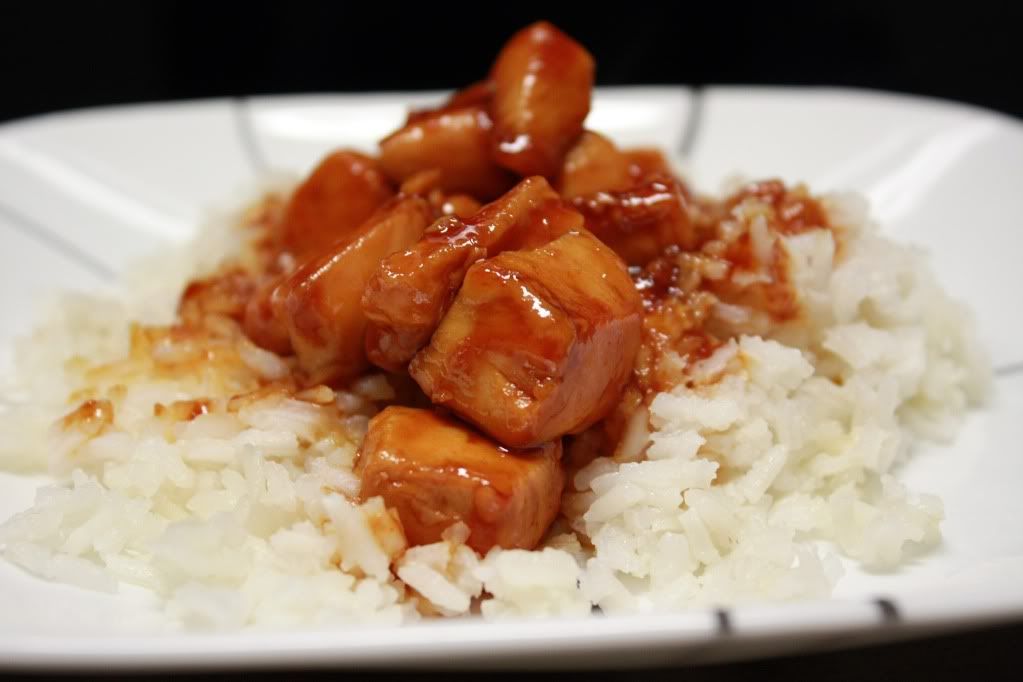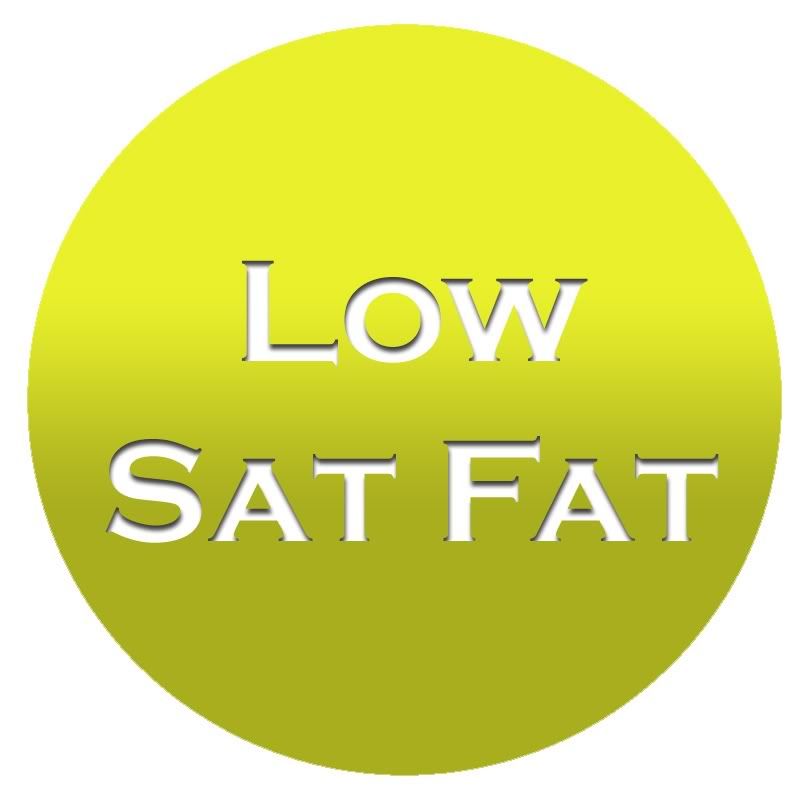 3 (4 oz) boneless, skinless chicken breasts, cut into bite-size pieces
Cooking Spray (or 1 tbsp. olive oil)
1 garlic clove, minced
1/4 teaspoon dried ground ginger
1/4 tsp. ground cayenne pepper
1/4 cup apple juice
1/3 cup light brown sugar
2 Tablespoons ketchup
1 Tablespoon cider vinegar
1/3 cup soy sauce
1 Tablespooon cornstarch/1 Tablespoon water (optional)
2 cups cooked white rice
Spray a large skillet with cooking spray or use the olive oil. Add chicken and cook over medium heat until lightly browned (chicken will not be cooked all the way through). Remove chicken from skillet.
Add remaining ingredients, heating over medium heat until well mixed and dissolved.
Add chicken and bring to a hard boil.
Reduce heat and simmer for 20 minutes, or until chicken is cooked through.
If you prefer a thicker sauce, combine 1 tbsp. water and 1 tbsp. cornstarch in a separate bowl and add a little at at time to reach desired consistency.
Serve over hot rice, if desired.
Serves: 4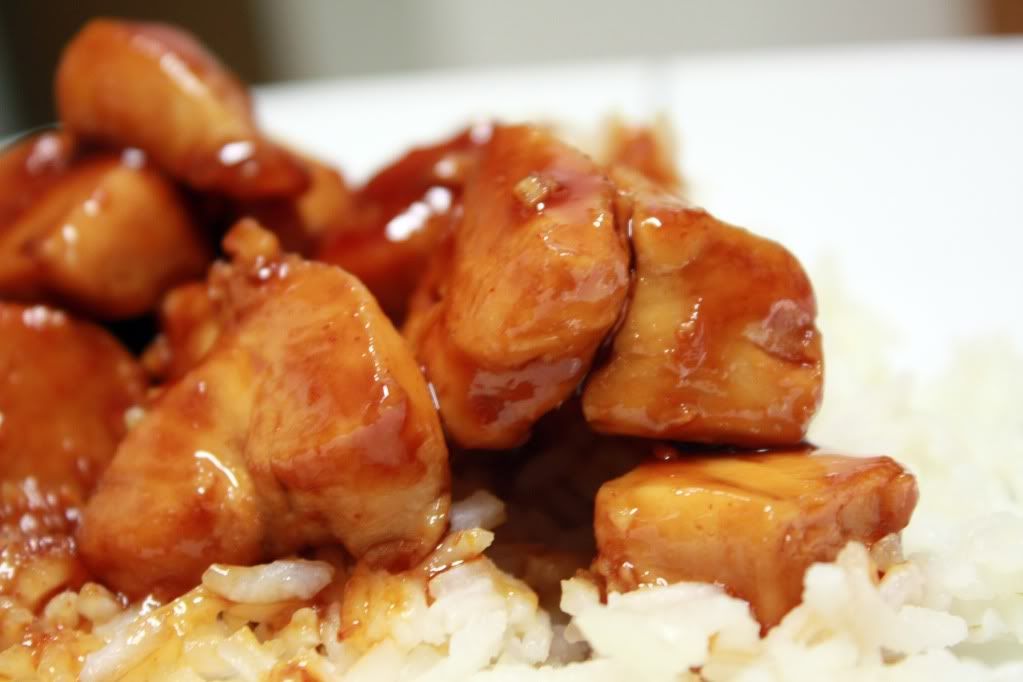 As I don't really eat a whole lot of bourbon chicken from those kiosks in the mall, I can't really compare the two dishes, but whatever it is I made was delicious. A little sweet, but not overly so. Definitely serve this over rice as it so graciously sops up all the excess sauce.
And the best part about this meal... I did a nice very long run the following day and didn't get sick (which I can be prone to do). So plus for me!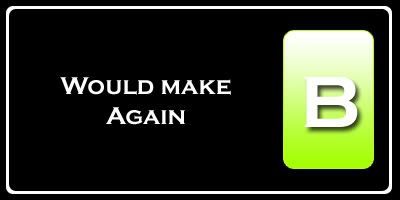 Nutrition Facts
Amount per serving
Calories 575
Calories from fat 64
% Daily Value


Total Fat 7.1g
11%


Saturated Fat 1.9g
10%


Trans Fat 0.0g


Cholesterol 76mg
25%


Sodium 1363mg
57%


Total Carbs 91.5g
31%


Dietary Fiber 1.5g
6%


Sugars 15.6g


Protein 32.8g


Vitamin A 3%
Vitamin C 13%


Calcium 6%
Iron 31%