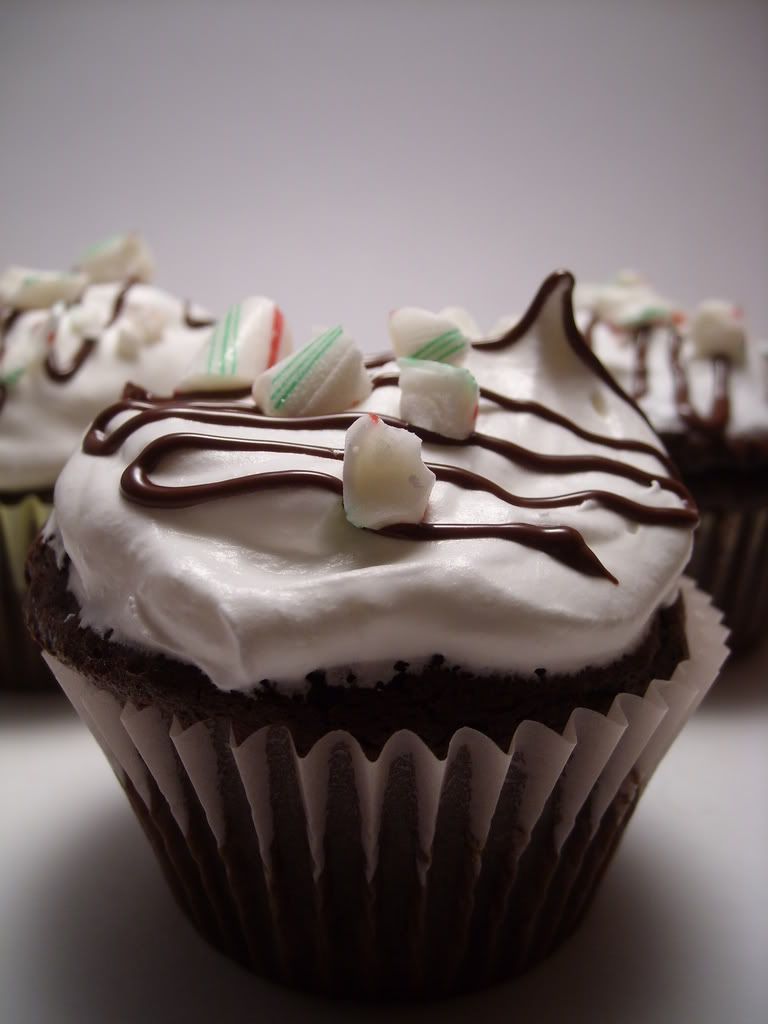 Everybody loves desserts -- especially this kid. And what better time to enjoy them than over the holidays? Winter desserts are typically awesome. Full of chocolate and calories, none of the fancy schmancy reduced-fat "need-to-lose-weight" desserts. Nope, these are the actual thing. See, in winter, you can just throw a loose sweater on an nobody will notice those extra couple pounds. No bikinis allowed this season. :)
These cupcakes definitely embody the holiday season. (Okay, well, the peppermint candy canes definitely help out.) I'm really turning into a fan of including sour cream in my chocolate cake mixes. I think it really adds to/holds in the moisture.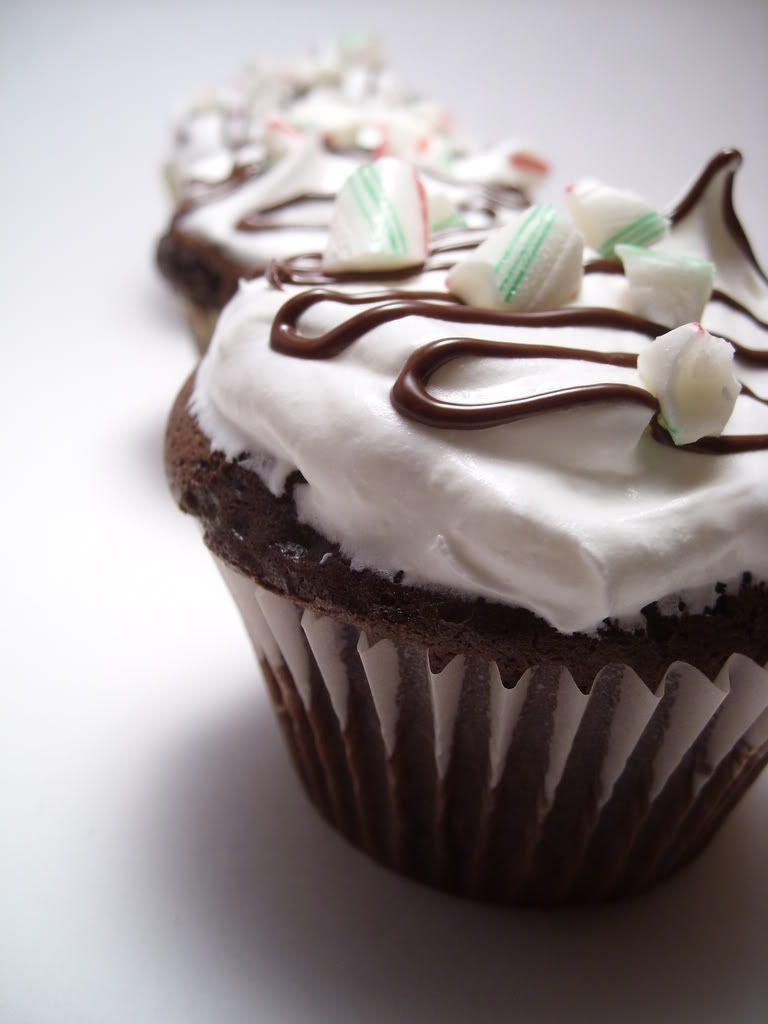 Chocolate-Candy Cane Cupcakes
From: Kraft Foods

5 squares Semi-Sweet Chocolate, divided
1 pkg. (2-layer size) chocolate cake mix
1 pkg. (3.9 oz.) Chocolate Instant Pudding
4 eggs
1 cup Sour Cream
1/2 cup oil
1/2 cup water
6 small candy canes, crushed, divided
1 tub (8 oz. ) COOL WHIP Whipped Topping, thawed
Heat oven to 350°F. Chop 4 chocolate squares; set aside. Beat cake mix, pudding mix, eggs, sour cream, oil and water with mixer on low speed until moistened. Beat on medium speed 2 min. Stir in chopped chocolate and 2 Tbsp. candy. Spoon into 30 paper-lined 2-1/2-inch muffin cups.

Bake 20 to 23 min. or until toothpick inserted in centers comes out clean. Cool completely.

Frost cupcakes with Cool Whip. Melt remaining chocolate; drizzle over cupcakes. Top with remaining candy.

Makes: 30 cupcakes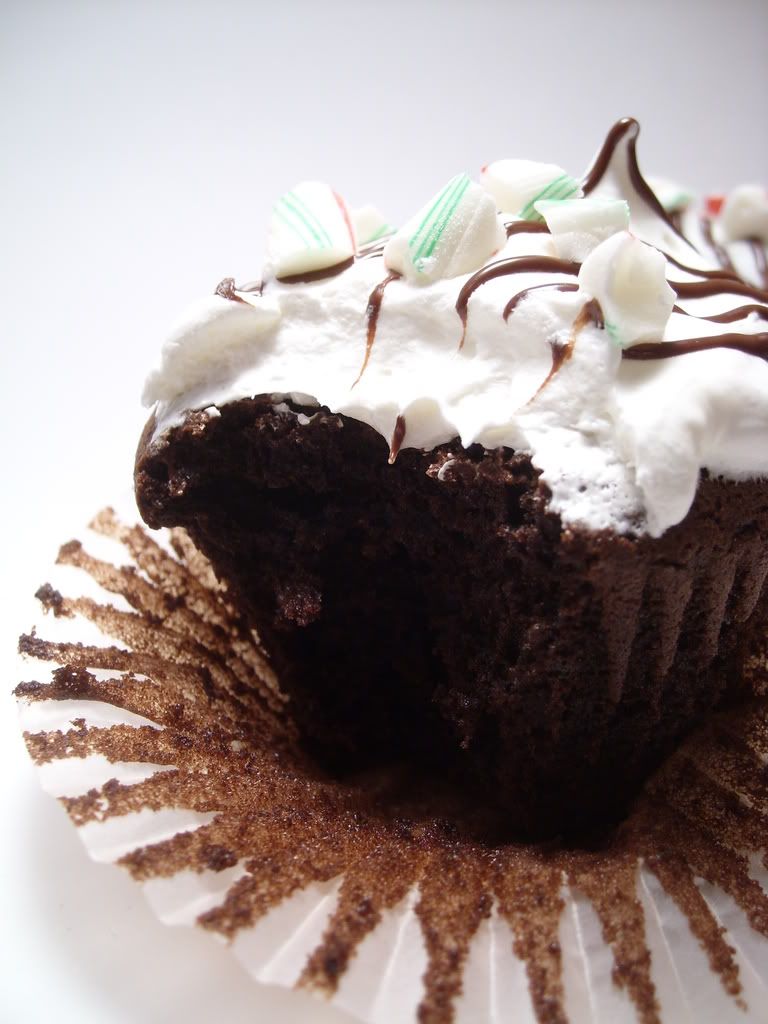 These were fairly easy to make, as most dishes have been from Kraft. And not only are they tasty, you can take out a little frustration smashing the candy canes.
The one thing I wasn't a huge fan of, was that I had to refrigerate the cupcakes after they were made (due to the cool whip topping), which kind of made them hard and dried out. (I wasn't sure, can you leave those out?)
But overall, we rated these:
Nutrition Facts
Amount per serving
Calories 188
Calories from fat 105
% Daily Value


Total Fat 11.7g
18%


Saturated Fat 4.1g
21%


Trans Fat 0.0g


Cholesterol 34mg
11%


Sodium 214mg
9%


Total Carbs 20.6g
7%


Dietary Fiber 0.8g
3%


Sugars 12.7g


Protein 2.5g


Vitamin A 3%
Vitamin C 0%


Calcium 5%
Iron 6%