Every once in a while I have a craving for comfort food. However, it's usually a rare and short lived
occasion
. No, I don't crave Denny's or IHOP, or Waffle House. I'm pretty sure my husband is going to disown me at some point over this.
I saw this recipe a while back on
Julie's Foodie
, and it just sounded so creamy and delicious that I had to try it. This is my idea of comfort food -- rich and creamy, and just melt in your mouth. Not that over-fried greasiness business.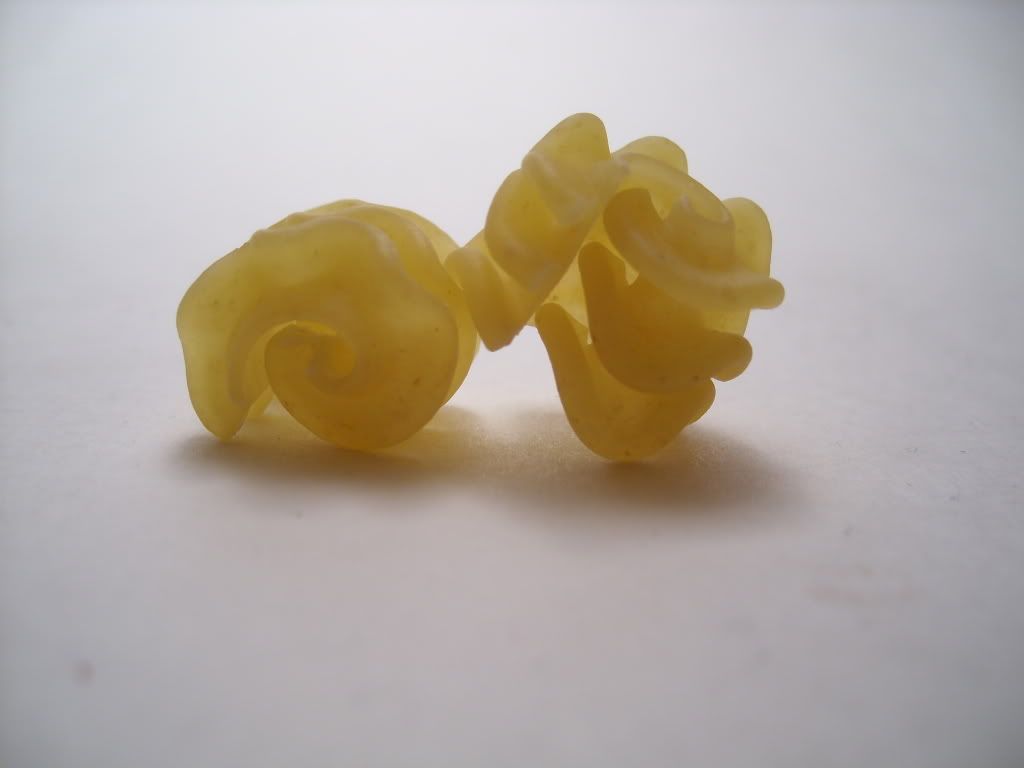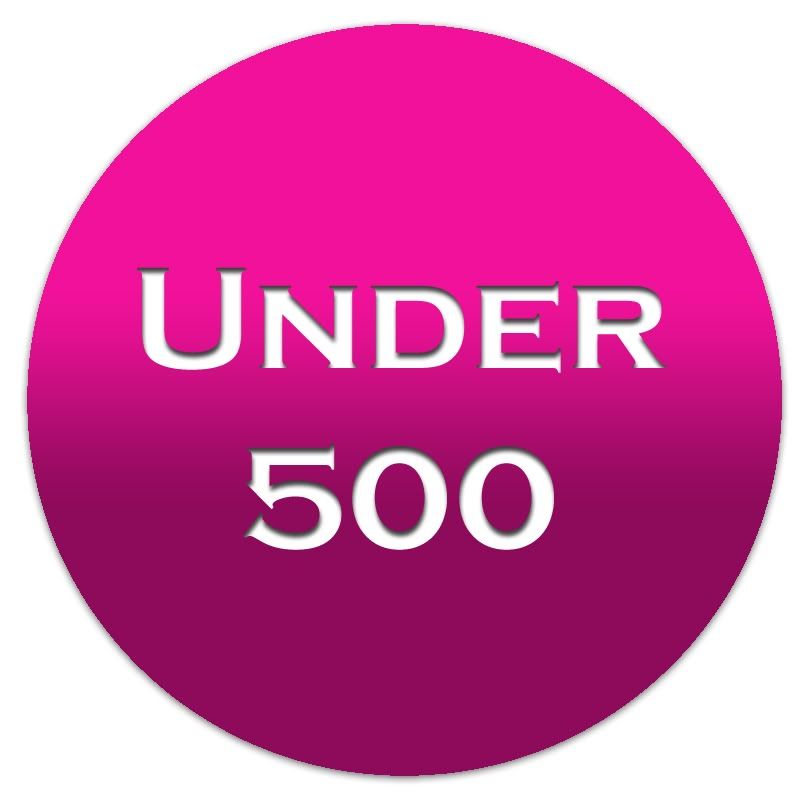 Cheesy Tomato Chicken Skillet
Pillsbury Best of 2007
2 cups of pasta (I used radiatore, isn't it cute?)
3/4 lbs chicken, cut into pieces
1 can cream of chicken soup (I used the Healthy Request)
1 1/2 cups chopped tomatoes (I used a can of diced)
1 1/2 cup of milk
2 Tbsp fresh basil, chopped
1 cup shredded mozzarella

Cook the pasta as directed
Heat 10 in skillet over medium high heat. Add chicken & cook thoroughly. Reduce heat to medium; stir in soup, tomatoes, milk & basil.
Stir in cooked pasta. Cook about 8 minutes, stirring occasionally until bubbly & heated through. Sprinkle with cheese. Reduce heat, cover & let stand about 5 minutes.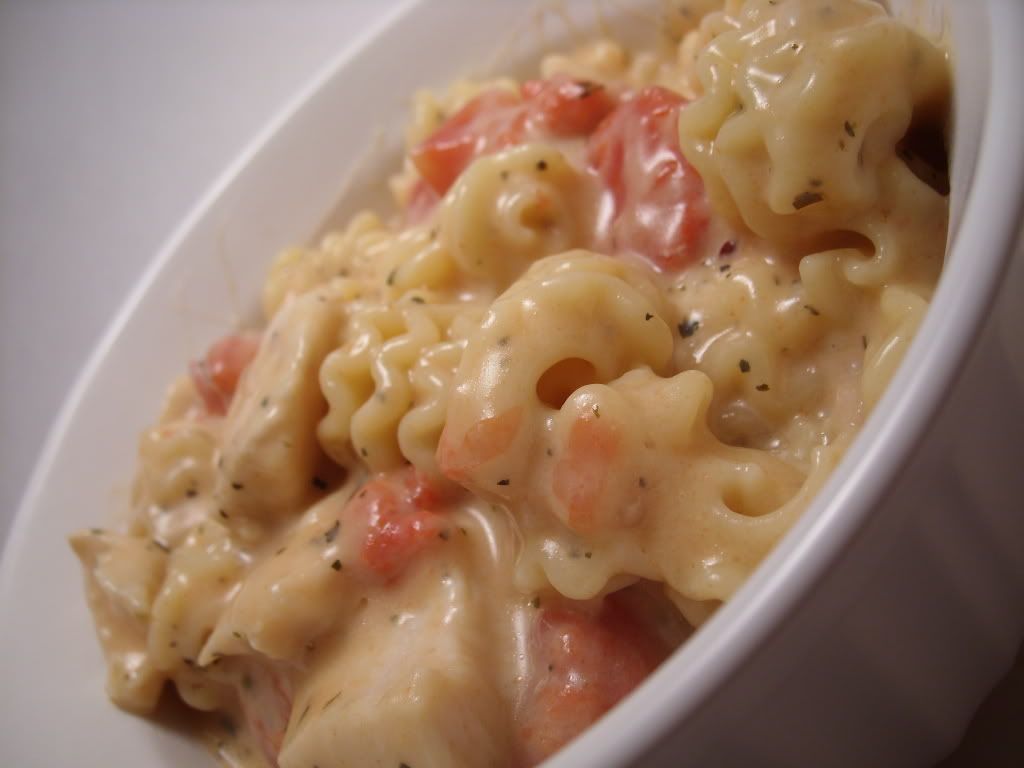 I am sure this recipe has an ungodly amount of calories and cholesterol (and a ton of anything else bad) because it is just that good. (And anything good has to have those requirements, right?)
We've already made this a couple times... this is definitely a comfort food I can crave.


Nutrition Facts
Amount per serving
Calories 450
Calories from fat 113
% Daily Value


Total Fat 12.5g
19%


Saturated Fat 6.3g
31%


Cholesterol 101mg
34%


Sodium 531mg
22%


Total Carbs 40.0g
13%


Dietary Fiber 2.5g
10%


Sugars 8.3g


Protein 42.9g


Vitamin A 23%
Vitamin C 13%


Calcium 34%
Iron 15%