Okay, now does seeing this recipe appear on my blog really surprise anybody? Not me! :)
I saw this recipe in the holiday edition of Kraft Foods, and of course, I had to make it. It just looked so scrumptious. But I couldn't just have it sitting around staring at me... I knew I'd eat it all. So I convinced Adam to have a couple people over to watch a Pens game. (Same day we made those fabulous chicken nuggets.) I like having good excuses to make fattening food. And these definitely did not disappoint.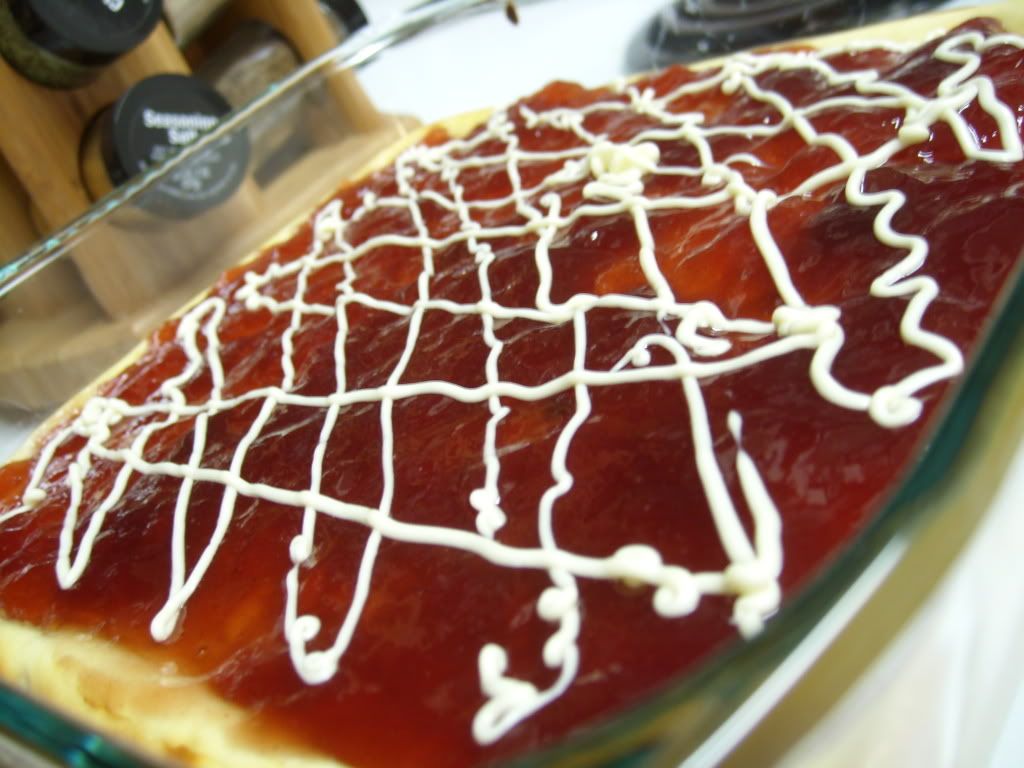 White Chocolate-Raspberry Cheesecake Bars
Kraft Foods

12 OREO Cookies, finely crushed
2 Tbsp. butter, melted
3 squares BAKER'S White Chocolate, divided
2 pkg. (8 oz. each) PHILADELPHIA Cream Cheese, softened
1/2 cup sugar
1 tsp. vanilla
2 eggs
1/4 cup red raspberry preserves

HEAT oven to 350ºF. Mix cookie crumbs and butter; press onto bottom of 8- or 9-inch square pan. Melt 2 chocolate squares as directed on package.

BEAT cream cheese, sugar and vanilla with mixer until blended. Add melted chocolate; mix well. Add eggs, one at a time, mixing on low speed after each just until blended. Pour over crust.

BAKE 25 to 28 min. or until center is almost set. Cool 5 min.; spread with preserves. Melt remaining chocolate square; drizzle over cheesecake. Cool cheesecake completely. Refrigerate 4 hours.

Serves: 9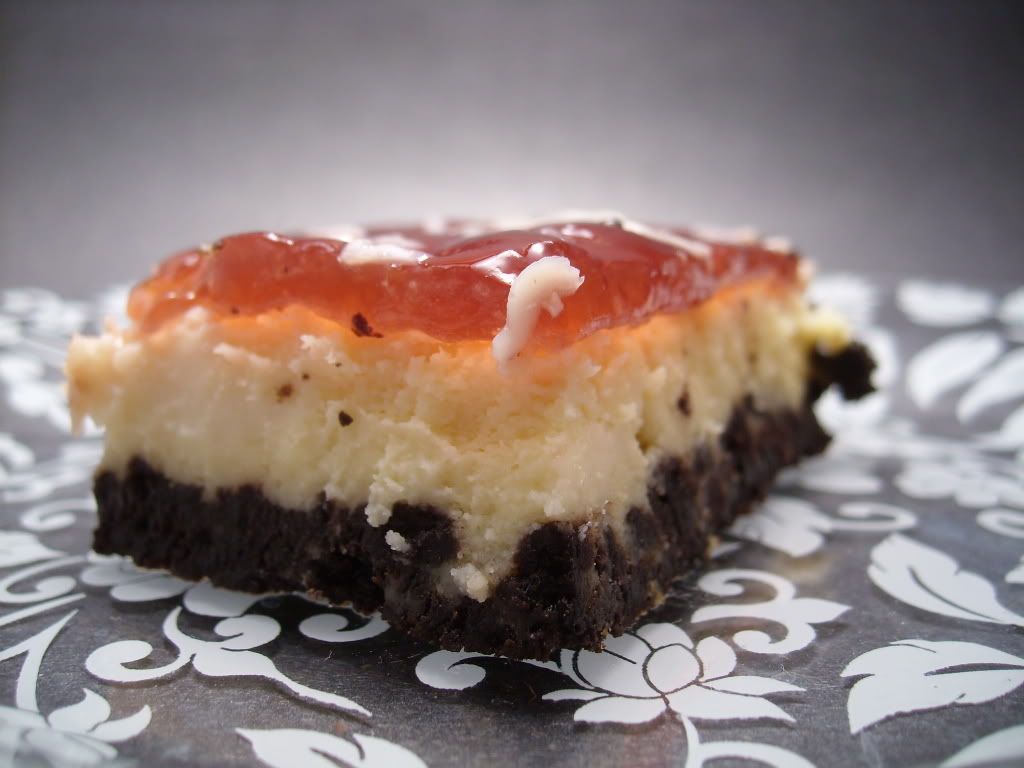 And the best part (besides them being awesome)? They're pretty easy to make too. Everybody really liked them, and I even made them again for Thanksgiving (merely to supplement the Pumpkin Pie, not replace, don't worry).
We all rated these: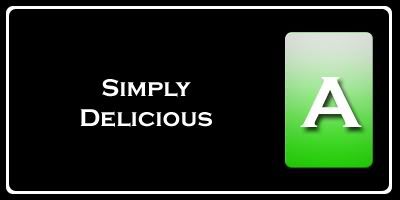 Nutrition Facts
Amount per serving
Calories 395
Calories from fat 240
% Daily Value


Total Fat 26.7g
41%


Saturated Fat 15.3g
77%


Trans Fat 0.7g


Cholesterol 106mg
35%


Sodium 257mg
11%


Total Carbs 33.9g
11%


Dietary Fiber 0.5g
2%


Sugars 26.2g


Protein 6.4g


Vitamin A 16%
Vitamin C 1%


Calcium 7%
Iron 8%