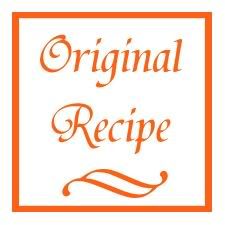 About a week ago, our microwave stopped working. Randomly, in the middle of trying to reheat some leftovers for lunch. Frustrating? Yes. Especially when I have some amazing leftover Drunken Noodles hanging out in the fridge just begging to be eaten. Alas, it needs a new part which will be here at the earliest on Friday. Grr.
Having a broken microwave also guarantees one other thing -- no popcorn. Well, at least none of the bag popcorn. And of course, that's when I start to get the popcorn craving. Now, I come by these popcorn cravings honestly -- when I was younger it seemed that my mom was always popping up a bag of popcorn to munch on. Although I have to admit, plain ol' popcorn with no salt or butter doesn't really do it for me. Yeah, I was always
that
kid that smothered their popcorn with butter at the movie theater.
So what to do with no microwave to help satisfy my craving? Make it old school style. This way we can change the flavor to our liking AND get rid of that partially hydrogenated oil (read: trans fat) that hides out in those bags. I opted for some buttery popcorn with a little bit of a kick to it.
Spicy Popcorn
From: Original Recipe
1/2 cup olive oil
1 cup popcorn kernels
5 tablespoons butter
1/2 cup Parmesan cheese, grated
1/2 teaspoon cayenne pepper
1 teaspoon garlic salt
Heat the oil in a large stockpot over medium-high heat. Once oil is hot, add the popcorn kernels, cover, and shake to form an even layer. Cook for about 3 minutes, then shake pot again. Once kernels start popping shake every few seconds. Remove from heat once popping subsides. Transfer popcorn to a large serving bowl.
Meanwhile, in a small saucepan over medium-low heat, melt butter. (You can also melt the butter in the microwave in a microwave-safe bowl.)
Pour half of the melted butter over the popcorn. Sprinkle half the cayenne pepper, garlic salt, and cheese over popcorn and toss. Add the remaining ingredients and toss again.
Makes: 10 2-cup servings
Making my own stove-top popcorn was much, much easier than I had anticipated. While trying to figure out my ingredients, I skimmed across a recipe that claimed 1 cup of popcorn kernels made 20 cups. I laughed. Yeah right. Then I made popcorn from 1 cup of kernels. Yeah, not really a joke. It really does make that much. (I had to use a my super huge pyrex bowl
and
the next largest one just to fit it all.) I highly recommend using a very large pot to make this in -- I used my 8 quart stockpot and it worked perfectly.
Even at room temperature, this popcorn makes for the perfect munching snack. As evidenced by the fact that I have almost taken down the smaller of the two bowls of popcorn. And I may have just made it this morning...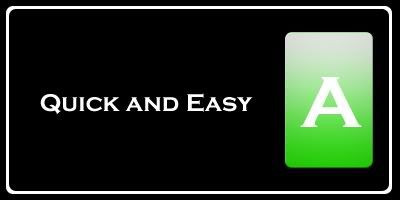 Nutrition Facts
Amount per serving
Calories 231
Calories from fat 169
% Daily Value
Total Fat 18.7g
29%
Saturated Fat 6.1g
31%
Cholesterol 20mg
7%
Sodium 119mg
5%
Total Carbs 12.9g
4%
Dietary Fiber 2.4g
9%
Protein 4.1g
Vitamin A 5%
Vitamin C 0%
Calcium 6%
Iron 4%
Get Up and Move Challenge Day 30: The End
Sometimes I feel like these past 30 days have just flown by. Other days I can't believe
National Blog Posting Month
is still going on. Well, it is officially coming to a close today, and with it, our Get Up and Move Challenge. Let's take a look back at all we've talked about this month:
If you successfully completed the Get Up and Move Challenge by performing some type of exercise each day, then pat yourself on the back. Congratulations!
Feel free to take this image and post it to your blog or facebook page. Be proud of your accomplishment!
Now that our challenge is over, keep up your hard work! Below are the American College of Sports Medicine's recommendations for weekly exercise [1]:
Aerobic Exercise
:
At least 5 days per week at a moderate intensity, or at least 3 days per week of vigorous activity
At least 30 minutes per day for health benefits and 60 or more minutes per day for weight loss or weight maintenance.
Resistance Exercise
:
2-3 days per week, with at least 48 hours separating the training sessions for the same muscle group
8-10 various exercises focused on the major muscle groups
A resistance that allows 8-12 repetitions per set should be selected
Flexibility
:
2-3 days per week
4 or more repetitions of each stretch, with each static stretch being held 15-60 seconds
If you have a known pulmonary, metabolic, or cardiovascular disease (or signs and symptoms of one) talk with your physician before starting an exercise program.
Keep in mind that these guidelines are for healthy adults 18-65. If you find yourself outside this range or have other ailments, talk to your physician or a trained exercise professional for guidance on where to begin. Remember, you don't have to try and run a marathon on your first day, instead, gradually build up to the recommended levels. Then enjoy the fact that you are becoming healthier with each passing day!
[1] American College of Sports Medicine. Resource Manual for Guidelines for Exercise Testing and Prescription. Philadelphia, PA: Lippincott Williams and Wilkins, 2010.