Have you ever come across a recipe that as soon as you see it, you know you are going to make it? That's my story when it comes to these brownies. As soon as I opened my inbox I saw the title and had to check it out. After seeing them... sold. I had been feeling in the brownie mood lately, and these gave me the perfect excuse. Well, wait. My parents are stopping through on their way to my sister's tonight so
that's
my excuse. These were the perfect recipe to fit that excuse. :)
8 tablespoons (1 stick) unsalted butter
6 ounces bittersweet chocolate, chopped
2 cups all-purpose flour
1 teaspoon baking powder
1/4 teaspoon cayenne pepper
1/2 teaspoon salt
1 2/3 cups sugar
4 large eggs
1 tablespoon pure vanilla extract
1 1/4 cups pumpkin puree (not pumpkin pie mix)
1/4 cup vegetable oil
1 teaspoon ground cinnamon
1/4 teaspoon ground nutmeg
1/2 teaspoon ground ginger
Preheat oven to 350 degrees F. Butter bottom and sides of an 8-inch square baking dish. Line bottom of pan with parchment paper; butter paper.
Bring about 2 cups of water to a simmer in a small saucepan. Place a glass bowl in the saucepan over the water. Add the chocolate and butter to the bowl and melt, stirring occasionally until smooth.
In a large bowl, sift together flour, baking powder, cayenne, and salt. Set aside.
In the work bowl of a mixer, add sugar, eggs, and vanilla. Beat on medium speed until fluffy and well combined, about 3 to 5 minutes. Slowly add in flour mixture, beat until fully incorporated.
Divide batter evenly (about 2 cups) between two bowls. In the first bowl, add in chocolate mixture, stirring until completely combined. In the bowl with the second half of the batter, add in pumpkin, oil, cinnamon, and nutmeg. Stir until well combined.
Transfer half of chocolate batter to prepared pan, covering the bottom evenly and smoothing top with a rubber spatula. Add half of the pumpkin batter on top of the chocolate, once again smoothing out evenly to the edges. Working quickly, repeat with remaining batters.
Using a small spatula or a table knife, gently swirl the two batters to create a marbled effect.
Bake 50-55 minutes, or until a wooden toothpick inserted is removed cleanly. Allow brownies to cool in pan on a wire rack.
Makes: 16 brownies
The concept behind these brownies confused me at first -- you are essentially making one batter, then dividing it and flavoring it with chocolate or pumpkin. The end result is a cakey fluffy little square of goodness, followed by a little bit of a kick from the cayenne. For as much pumpkin as I have ingested in my life, I had yet to try the whole chocolate & pumpkin combo before eating these. I must say, it was quite tasty. However, swirling artist, I am not. Maybe I should work on that...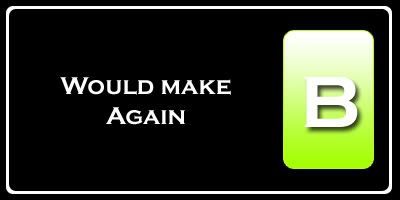 Nutrition Facts
Amount per serving
Calories 303
Calories from fat 124
% Daily Value
Total Fat 13.8g
21%
Saturated Fat 7.0g
35%
Trans Fat 0.0g
Cholesterol 71mg
24%
Sodium 142mg
6%
Total Carbs 41.1g
14%
Dietary Fiber 1.5g
6%
Sugars 27.2g
Protein 4.3g
Vitamin A 65%
Vitamin C 1%
Calcium 5%
Iron 9%
Get Up and Move Challenge Day 23: Are diets such as Vegetarian/Vegan/Gluten-Free safe and healthy?
Yesterday we talked about
weight-loss diets
, but some people choose to change their diet for other reason. This group includes diets such as vegetarian, vegan, and gluten-free, among others. Are these diets safe? Are they as healthy as the traditional diet? Let's start out with a couple key definitions again:
Diet:
food or drink regularly provided or consumed. However, over the years it has morphed into a word defining a specific intake for nutritional or weight-related reasons.
Vegetarian:
does not consume the flesh of animals, but may consume animal products (such as eggs, milk, and cheese)
Vegan:
does not consume any animal product, whether meat or byproduct
Gluten-Free:
a diet completely free of ingredients derived from gluten-containing cereals (e.g. wheat, kamut, spelt, barley, rye, malts and triticale); also bans the use of gluten as a food additive in the form of a flavoring, stabilizing or thickening agent
Vegetarians, vegans, and their derivatives often choose this change in diet for a multitude of reasons: ethics, health, environmental, religious, political, cultural, aesthetic, economic, or culinary (textural). The gluten-free diet originated as the cure for those with coeliac disease, dermatitis herpetiformis, or a wheat allergy. Recently however, many people without these diseases are opting for this diet as well.
Are they healthy?
Gluten-free diets absolutely can be healthy. They are, after all, designed to help relieve medical problems. There are certain concerns when one switches to a gluten-free diet, whether it's for a medical reason or not. Many gluten-free foods are not fortified or enriched as many products with gluten are, which can lead to lower intakes of folate, iron, fiber, thiamine, riboflavin, niacin, and calcium. However, with careful planning, these deficiencies can be avoided.
The same goes for vegetarians and vegans. In fact, the American Dietetic Association (ADA) has taken the position that appropriately planned vegetarian diets are healthful, nutritionally adequate, and provide health benefits in the prevention and treatment of certain diseases [1]. As with the gluten-free diet, there are some concerns with receiving adequate nutrition, specifically protein, iron, calcium, zinc, vitamin D, riboflavin, vitamin B12, vitamin A (especially vegans), omega-3-fatty acids, and iodine.
If these nutritional concerns are addressed and meals are designed to combat these deficiencies, then there is nothing wrong with changing from a traditional diet. The ADA position stand paper actually provides an excellent
list of food sources of the nutrients in concern
(pages 4-6).
Changing your diet can be a healthy change and with each of these diets it is more than possible to reach your recommended daily intakes for all nutrients. However, as mentioned yesterday, if you are finding that you have a heavy need for vitamins and supplements to reach the recommended daily levels, you may need to reevaluate what you are eating and possibly changing your diet back to a more traditional form. (As a side note: it is imperative that parents keep a strict eye on children who voluntarily opt to enter into one of these diets to ensure a proper amount of calories and nutrients are being consumed.)
[1] Position of the American Dietetic Association and Dietitians of Canada: Vegetarian diets.
JADA
. 2003;103(6):748-65.