Hold on. Wait one minute. Wasn't I saying how crazy it was I made a side dish yesterday? And then I went and did it
again
? Yup, there must seriously be something wrong with me. Although the process of making these and not timing it right with the main dish (okay, how was I to foresee this would need two baking sheets when it only called for one?) reminded me why side dishes stress me out.
There. I said it. They stress.me.out. Not to say that munching on fries while waiting for some juicy pork tenderloin to come out of the oven was the worst thing in the world. I could probably think of a lot worse things to do while waiting for dinner. Like cleaning, or working on my research project, or maybe some homework, or... oh wait, I did those things the
rest
of the day. Silly me.
Anyhoo, so we were talking about fries. Not your typical fried sticks of potato coated so heavily with salt you weren't sure a fry still existed underneath it all. Nope, these get a nice healthy coat of vegetable oil and a sprinkle of salt before being sent off on their merry way to the oven. After a quick flip and more time spent basking in the heat, these golden sticks are tossed with Parmesan cheese, parsley, and best of all garlic. Lots and lots of garlic. Which makes them amazing and finger-lickin' delicious.
4 teaspoons vegetable oil
3/4 teaspoon kosher salt
3 pounds (about 5) baking potatoes, peeled and cut into 1/4-inch-thick strips
Cooking spray
2 tablespoons butter
8 cloves garlic, minced (about 5 teaspoons)
2 teaspoons dried parsley
2 tablespoons Parmesan cheese, grated
Preheat oven to 400 degrees F. Spray two baking sheets thoroughly with cooking spray. Set aside.
In a gallon-sized ziploc bag, combine oil, salt, and potatoes strips. Toss well (or shake the bag) well to coat. Transfer potatoes to baking sheets, ensuring they are in a single layer. Bake at 400 degrees for 20 minutes. Turn the potatoes, then bake another 30 minutes or until the potatoes are tender.
In a medium skillet, melt butter over medium-low heat. Add garlic and cook for 2 minutes, stirring constantly. In a large bowl, combine potatoes, parsley, Parmesan cheese, and garlic. Toss well and serve immediately.
Serves: 6
Please don't run off scared when you see there are 8 cloves of garlic in this. Yes, 8 cloves. You need them all (these are called
Garlic
Fries for a reason). So don't be shy.
Once you toss everything together, the warm garlicky butter just melts right into the fries and it pairs perfectly with the salty Parmesan. And as we all know, the parsley is really just for show. :)
Make sure you spray your baking sheets well as I had had issues with several of my fries sticking to the pan. I did spray one of the baking sheets of fries with cooking spray again before flipping -- these removed easier than the pan that I didn't. Oh, and if you find a easy way to flip these guys, will you please pass them on? My flipping methods leave a lot to be desired.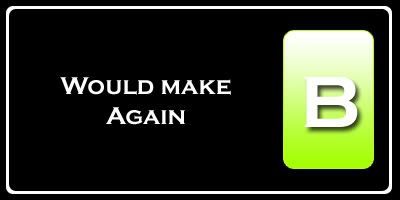 Nutrition Facts
Amount per serving
Calories 286
Calories from fat 70
% Daily Value
Total Fat 7.7g
12%
Saturated Fat 3.4g
17%
Trans Fat 0.0g
Cholesterol 12mg
4%
Sodium 367mg
15%
Total Carbs 49.4g
16%
Dietary Fiber 5.1g
20%
Sugars 2.7g
Protein 6.6g
Vitamin A 4%
Vitamin C 39%
Calcium 6%
Iron 14%
Get Up and Move Challenge Day 24: Tackling Turkey Day
If there was ever a day to "cheat" on a diet, I think Thanksgiving could put up a good fight for that day. Thanksgiving is about, well, giving thanks. It's a celebration of friends, family, and of course, food. It is one of the only holidays that is so centered around food that any deviation from the traditional menu gets the cook the stinky-eye and revokes their Thanksgiving dinner making privileges for years to come.
It can't be denied that Thanksgiving in a holiday of overindulgence. Of stuffing ourselves to the brink of explosion, then going back for a piece of pie. Yet there are those out there who aren't interested in the belly ache and 3,000+ calorie meal. If you fall in this category, there is no reason you can't still enjoy everything the table has to offer. Just keep it in small, sample sizes. Opt for smaller portions of bread and meat, and larger portions of vegetables (as long as they aren't doused in marshmallows and butter). Have a bite or two or pie, not a quarter of the entire thing. Remember, moderation is key.
Then there are those who aren't so concerned with the meal. They believe Thanksgiving dinner is what it is and appreciate it for that. There is a time and a place for everything, and the time for a little overindulgence is Thanksgiving. However, we can prevent insult to injury to our body by watching what goes in
before
the big meal. We really don't need to aim for another 2,000 calories on top of that big turkey meal.
The November issue of
Cooking Light
contained an "Eating Smart" section detailing how even those little bites here and there during the meal prep really can sneak up on you. Let's take a look:
Licking the batter during cake making: 75 calories
Nibbling on some leftover bacon for a gratin: 42 calories
Taste testing your bread cubes for the stuffing: 15 calories
Oh, there was a little bit of whipped cream left in the bowl from the pie?: 26 calories
Let's try adding a bit of variation to this dish with some alcohol. Shot of Grand Marnier (you have to taste test, right?): 38 calories
Adding in a little dried fruit to the cranberry sauce never hurt. One for the sauce one for me: 25 calories
The family is arriving. There's cheese set out to keep the hounds at bay. And maybe the cook: 57 calories
Oh, that bottle of wine magically opened. It must be tasted before being served to the guests: 125 calories
Time to top that pecan pie... need to make sure the pecans are properly toasted first: 49 calories
The bird is done! But you need to check to make sure it tastes alright...: 48 calories
Dang those veggies, they just can't stay in the dish. Eat the ones that jumped onto the counter: 9 calories
Ah, those beautiful little marshmallows on top of sweet potato casserole. You need a few to remind yourself how good they are: 13 calories
Another side dish is out of the oven! Brussels sprouts! (Have to taste to make sure that one's okay too): 15 calories
Mmmm the rolls are on their way out of the oven toward the table. That one's a little ugly, we can't have that now can we?: 106 calories
Hmm, that wine glass is almost empty. Might as well finish so we can have a fresh glass for dinner: 106 calories
Individually these aren't that bad. 9 calories for some veggies, 125 for a glass of wine. All reasonable. Until they are all together.
768 calories
. Those sneaky little calories.
Now, I'm not suggesting that you refuse to taste your food before serving it or that you must starve yourself before the big meal. This list is just a reminder that even those little bites here and there eventually add up to a calorie count worthy of an entire meal. So eat a hearty breakfast and slow down on those "oops fell on the floor" marshmallows. You'll thank yourself the following day.
What is your favorite Thanksgiving dish?