I know I've mentioned before that I am horrible at preparing side dishes to accompany my entrées. Horrible. As in, they don't happen. Lately, I've tried to be a
little
smidge
halfheartedly better about making an attempt to put a side dish with the meal.
When creating last week's menu, I decided that the risotto needed a buddy to tag along for the evening. I didn't want just anything to go with it, I wanted something "fallish", and most definitely something that didn't need to be babysat, as risotto is needy enough the way it is. Out of the blue I remembered a recipe for pumpkin muffins my friend Lynnsey had given me some time ago that I had yet to try out.
After checking out the recipe, I was sold. 3 ingredients. 3! Spice cake, pumpkin, and water. Period. Well that's all nice and dandy IF your grocery store sells spice cake. Which, of course, mine does not. Already at the store and determined to make these muffins, I had to think on the fly of what I could use. Well, let's stay with cake mix and just add the seasonings (it wasn't a hard decision -- cake mix was on sale for $0.89). I know what goes into pumpkin pie, it should be similar, right? Close enough. These were like eating an incredibly moist little piece of pumpkin pie in cake form. I call that a win.
1 box yellow cake mix
1 (15.5 ounce) can pumpkin puree
1 cup water
1 tablespoon cinnamon
1/4 teaspoon cloves
1/4 teaspoon allspice
1/4 teaspoon nutmeg
Preheat oven to 350 degrees F. Spray two muffin tins with cooking spray or insert paper liners.
In a large mixing bowl combine all ingredients. Stir until ingredients are fully incorporated and the batter is smooth.
Divide the batter into the muffin tins. Bake at 350 degrees for 20-24 minutes, or until a wooden toothpick comes out clean.
Makes: 24 muffins
Now there are a few other ways you can go about making this. As I mentioned above, you can use spice cake mix, pumpkin puree, and water; or you could even try yellow cake mix, pumpkin pie puree (the pre-seasoned pumpkin puree), and water if you don't want to add spices. If you are going the spices route, I think 1/4 teaspoon of ground ginger would be a nice addition. The only reason I didn't add it was because my ground ginger was hiding out on the wrong shelf behind some cans, which I just found this morning. I swear things have legs (also known as Adam) in my kitchen.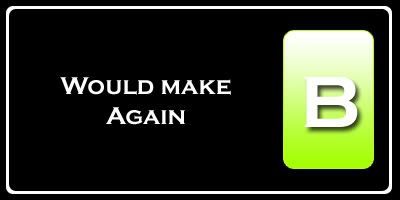 Nutrition Facts
Amount per serving
Calories 101
Calories from fat 23
% Daily Value
Total Fat 2.6g
4%
Cholesterol 0mg
0%
Sodium 145mg
6%
Total Carbs 18.8g
6%
Dietary Fiber 0.9g
4%
Sugars 10.1g
Protein 1.2g
Vitamin A 57%
Vitamin C 1%
Calcium 4%
Iron 3%
Get Up and Move Challenge Day 16: Putting what we've learned into practice.
The last week or so we've been talking about making healthy choices at home and out and about. We've also discussed planning ahead and learning how to identify correct portion sizes. Today it's time to put talk into practice.
I have another challenge for you today! (Don't worry, it's only for one day.) Along with your 20 minutes of exercise, I am also challenging you to record each and every single thing you eat today (or tomorrow, if you can't remember it all). There are several sites available out there that make recording what you eat (even if it's fast food) pretty easy:
What purpose does recording our intake serve?
Having every you ate throughout the day laid out in front of you allows you to see exactly how many calories or saturated fats or sodium that you consumed. These numbers can really be shocking at first -- I know the first time I did this I was amazed at how fast everything adds up.
Counting calories isn't the only purpose to this challenge though, and I encourage those who aren't trying to lose weight to participate as well. Recording our intake reinforces many of the principles we've been working on, especially making healthy choices (choosing the fruit cup at Chick-Fil-A versus the fries) and being accountable for our portion sizes. It allows us to look back at the day and take note of things we could have changed to either lower our total calories/saturated fat/cholesterol/sodium or to reach our daily recommended protein and vitamin values. This reflection shows us where we misstepped and helps us to make the right decisions in the future. (If you can, try recording your intake for the entire week -- this will give you a better feel for your eating habits than one day.)
How do I know where I'm supposed to be?
Every nutrition label on packaged food includes the percent Daily Value (DV%). This is based off of a 2,000 calorie diet and is very general and probably not the correct percentage for you. If you are using one of the above-mentioned sites, after inputing your age, height, weight, gender, and activity level, it will give you an estimation of how many calories you should be eating. If you are manually recording your eating, calorie counters such as
this one
can give you a pretty good idea of where you want to be. (We will be talking about the correct amount of carbs, proteins, and fats later on this week.)
Much like portion sizes, recording what you eat can be slightly difficult at first, but over time you learn from your less healthy choices and are able to judge on your own if you are eating the proper amount.
After recording your eating for the day, were you above, below, or on target for your recommended intake? Does this surprise you?