Better known as Pasta with Chickpeas and Garlic Soup.
Repeat after me: "In the kitchen, I will always follow my instinct." Please. When it seems like you should add more pasta, do it. When it seems like you should boil down the sauce because it seems awfully runny, do it. Just trust me on this one.
Pasta with Chickpeas and Garlic Sauce
Adapted from:
Cooking Light
, January 2005
2 teaspoons olive oil
2 garlic cloves,peeled and crushed
3/4 teaspoon kosher salt
1/4 teaspoon crushed red pepper
1 (15.5 ounce) can chickpeas, drained
1 (14 ounce) can fat-free, less-sodium chicken broth
1 pound uncooked medium seashell pasta
1 (15.5 ounce) can diced tomatoes
2 garlic cloves, minced
1 teaspoon dried parsley
1 tablespoon lemon juice
3 tablespoons shredded Parmesan cheese
In a medium saucepan, heat oil over medium heat. Add crushed garlic; sauté 1 minute. Stir in salt, pepper, chickpeas, and broth; bring to a boil. Cover, reduce heat, and simmer 15 minutes.
Meanwhile, bring a large pot of water over high heat to a boil. Add dried pasta and cook according to package directions, omitting any salt or fat.
Carefully transfer chickpea mixture to a food processor. Process until smooth. In a large bowl, toss together chickpea mixture, pasta, tomatoes, minced garlic, parsley, and lemon juice until pasta is thoroughly covered. Sprinkle with cheese. Serve immediately.
Serves: 8
Now, don't get me wrong here. With a little more pasta, this dish would actually be quite good. (I have adjusted the recipe above to reflect the proper amount needed.) As long as you aren't scared of a little garlic (yeah... don't recommend this for a first date dish). The boiled and pureed chickpeas give the pasta a creamy texture very reminiscent of macaroni and cheese. I would definitely be game for making this dish again... with a full box of pasta in hand.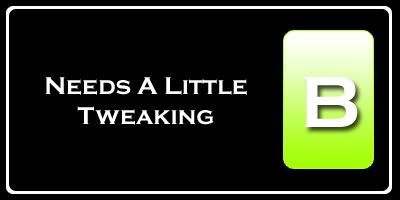 Nutrition Facts
Amount per serving
Calories 232
Calories from fat 46
% Daily Value
Total Fat 5.1g
8%
Saturated Fat 0.9g
4%
Trans Fat 0.0g
Cholesterol 2mg
1%
Sodium 355mg
15%
Total Carbs 36.2g
12%
Dietary Fiber 10.3g
41%
Sugars 7.4g
Protein 12.1g
Vitamin A 11%
Vitamin C 18%
Calcium 9%
Iron 20%
Get Up and Move Challenge Day 19: What other ways can I increase my daily activity without adding more time to my planned exercise?
Over the last 19 days we have talked quite a bit about ways to eat healthier and trying to plan time in during the day for exercise. Both are very important and critical areas to focus on to improve our health. Outside of changing our eating habits and making time in our day for exercise, is there anything else we can do?
Why, I thought you'd never ask. :)
There are other things you can do throughout your day to help increase your level of physical activity (think: increasing the amount of calories you burn), and I'm sure you've heard of several:
Park your car in the back of the parking lot at work and at the store
Take the stairs instead of the elevator
Mow the yard with a push mower, rather than a riding mower
Walk down the hall to talk to a co-worker rather than shooting them an email or a quick phone call
Rake the yard, rather than using a leaf blower
Shovel the drive, rather than using a snow blower
Get up and move around during TV commercials
Walk your kids to school instead of driving them or having them take the bus
Use a shopping basket, rather than a cart, for smaller grocery trips
These things may seem small and trivial, but added up over long term can have a significant impact. While performing these lower intensity activities for a shorter time may not have as profound of an effect directly on health-related risk factors, it can increase weight loss (by burning more calories), which, as we've discussed,
can
impact your risk factors.
What little things do you do (or can you do) throughout the day to get just that little bit extra physical activity?