First things first here:
I've been given a One Lovely Blog Award by Lindsey at
Gingerbread Bagels
. Her site is absolutely fantastic, specializing in baked goods. I always want to make everything she posts and I love getting the notice that she's posted something new! Thanks Lindsey! Now the rules of the award stipulate that I nominate 15 other bloggers for this award, so here goes!
1. Annie from
Annie's Dish
2. Lindsey from
Fresh Air + Fresh Food
3. Karen from
Tasty Trials
4. Whitney from
Amuse Bouche
5. Eric and Charisse from
Foodies @ Home
6. Briarrose from
Flour Dusted
7. Kate from
Kate's Kitchen
8. Sarah from
Baking Serendipity
9. Carolyn from
All Day I Dream About Food
10. Heena from
Tiffin Tales
11. Kim from
Life as a Foodie
12. Kath from
In the Kitchen with Kath
13. Debbie from
Squirrel Bakes
14. Lindsey from
Hot Polka Dot
15. Casey from
Eating, Gardening & Living in Bulgaria
I could go on and on and name a ton more, there are just so many awesome blogs out there!
If I have tagged you, here are the rules regarding the award:
1. Accept the award. Posit it on your blog with the name of the person(s) who granted the award and their blog link. And thank them!
2. Pay it forward to 15 other bloggers, whose blogs you admire
3. Contact those blog owners and let them know they've been chosen.
Now, about this fruit leather. I've been in the munching mood as of late, and as
I mentioned before
, I really need to munch on things that are healthy, rather than junky. Growing up my parents didn't keep all the fun kids' treats in the house, like Gushers or Fruit Roll Ups or anything else that would rot your teeth out just looking at it. Any time I had the opportunity to eat something like that, I was all over it.
As an adult and fully capable of making my own grocery store purchases, sometimes it's hard to not sneak a box or two of candy snacks in the cart. So what's my next best option? Make my own. Fruit leather is pretty similar to your Fruit Roll-Ups, without all the artificial ingredients (and a little tougher).
You can use pretty much whatever fruit you desire to make this. We had a few bags of frozen fruit tucked away in the freezer from who knows when, so I opted to go with what we had. Which just so happened to involve one of Adam's favorites: blueberries. I also threw in some blackberries as I didn't quite have enough blueberries. Yum. I love me some berries.
3 cups blueberries
1 cup blackberries (or 4 cups of any fruit)
1/2 cup water
1 1/2 tablespoons sugar
1 teaspoon lemon juice
Preheat oven to 150 degrees F. (Or lowest temperature your oven will go.) Line a baking sheet with plastic wrap (such as Glad Cling Wrap).
In a large pot, bring the fruit and water to a boil, stirring frequently. Reduce heat to low and add the sugar and lemon juice. Simmer until fruit is cooked, stirring frequently, about 5 minutes (cooking time may vary with different fruit).
Carefully pour fruit mixture into a blender (remove center piece in the top and cover with a towel to allow the steam to escape) and blend until the mixture is smooth.
Pour the blended mixture onto your baking sheet, using the back of a spoon to smooth out to about 1/4-inch thickness. Take care that the plastic wrap does not fall on top of the mixture, as this will prevent drying. Place baking sheet in oven for 8-10 hours. Fruit leather is done when it no longer sticks to your fingers and can be peeled off the plastic wrap.
Makes: 4 fruit leather strips
Now, I know you must be freaking out over the whole plastic wrap in oven issue. I did too at first since Glad clearly states on their website not to put it in the oven. Well at 375 degrees of course not. But we're looking at only 150 degrees. So I was a big nerd and looked up what the material was that makes up Glad Wrap, and checked out the melting point and all that fun stuff. (Glad wrap is BPA free by the way so you don't have to worry about it leaching chemicals.) You start to enter the danger/melting zone around 176 degrees F, so as long as your oven's lowest temp is well below that you should be okay. My plastic wrap actually didn't melt at all until about the last 2 hours, and then it was just barely at the edges (not touching the fruit leather). Note: the plastic wrap under the fruit mixture will always be cooler than the part hanging out in the breeze -- at least until the fruit is completely dried.
Other than that little worry, this was super easy to make (minus being impatient with the long cooking time). Adam really enjoyed it, he's a sucker for those fruity snacks, too. I highly recommend cutting your fruit leather into four sections and leave the plastic wrap attached. This makes for easy storage so they don't stick together (just make sure to leave a little overhang if you're going to trim it).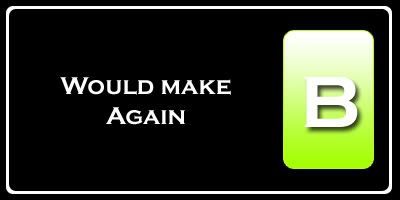 Nutrition Facts
Amount per serving
Calories 96
Calories from fat 5
% Daily Value
Total Fat 0.5g
1%
Cholesterol 0mg
0%
Sodium 2mg
0%
Total Carbs 24.1g
8%
Dietary Fiber 4.5g
18%
Sugars 17.4g
Protein 1.3g
Vitamin A 3%
Vitamin C 31%
Calcium 2%
Iron 3%
Yesterday we talked about the importance of breakfast, today let's talk snacks.
Get Up and Move Challenge Day 10: What are some healthy snack ideas?
I do it. You do it. Everybody loves their little snacks here and there. Some days it can be hard to make it from 12 to 6 or 7 or whenever your next meal is with having a little something something to tide you over. Snacking isn't necessarily bad for you, as long as you plan it into your day and don't get carried away.
So what are some super quick and easy things I can munch on? Several companies have jumped on the
100 calorie pack
train and are turning out some of our favorite snacks in 100 calorie quantities. While you may not care about the calorie number, it is nice to have pre-portioned bags of snacks. How many times have you opened a big bag of chips, sat down in front of the TV, and before you knew it, the bag was almost gone? I have done more than my fair share of this. Having snacks already portioned out for you can massively help with overeating. Not only for caloric purposes, but you did want to be hungry at dinnertime, right?
But buy those cute little packages can be expensive. One box usually hold 6 bags, and can run between $3-4. However, you can easily make your own snack bags for a fraction of the cost by simply buying the big version and dividing out the portion sizes into baggies when you get home.
These 100 calorie baggies are a great place to start with watching how much you're eating, but keep in mind that these may not be the "healthiest" snacks around. Some can have a high amount of saturated fat, cholesterol, or sodium and you're not thinking twice because it's just a little bag. So make sure you give those a good once over before chowing down.
There are also many more options out there to satisfy your snack cravings:
*Whole portable fruit, such as apples, bananas, pears, grapes, etc.
*Cheese cubes (be careful with the saturated fat content though)
*Applesauce
*Granola bars
Not to mention the array of things you can make yourself at home (such as the roasted garbazno beans I made the other day, or the fruit leather above).
So remember, snacks aren't always evil in disguise. Just plan for them, and grab something healthy, rather than a 6 month old candy bar from the vending machine.
What are some of your favorite healthy go-to snacks?