We were just talking about snacks, weren't we? Here's another super easy treat that involves very little prep, and letting the oven do the work.
I am probably going to get looks of horror when I say this, but I'm not the biggest fan of your every day potato chips. Especially Lays Original. Super greasy and gross. The only time I'll really ever go out of my way to eat them is when they happen to be the vehicle that gets a tasty dip to my mouth. Now, when we start talking about chips such as Tostitos or Doritos, they jump up quite a bit higher in the "like" category. But I still don't really ever crave them or have them mysteriously "fall into the cart" like Reese's or chocolate has a habit of doing.
Once I got on my "I need healthier munchies" kick, I started thinking of all the different snack foods that you find in the grocery store, and of course potato chips came up. Why potato? Surely there's a way to make chips out of other things. But I wasn't sure of the "how", so the idea slowly faded away. That is until Lindsey over at
Hot Polka Dot
made these lovely Apple Chips for one of her Project Food Blog Challenges. Fruit chips are now back on the table!
2 Honeycrisp apples
1 - 1 1/2 tablespoons lemon juice
1/2 tablespoon sugar
1 teaspoon cinnamon
Preheat oven to 225 degrees F. Line two baking sheets with parchment paper. Set aside.
Cut each apple into thin slices using a
mandoline
(please watch your fingers) or a very sharp knife. Removing seeds and stems, place apple slices in a medium bowl. Pour lemon juice over slices and toss with your fingers to make sure each slice is lightly coated (you don't want them completely soaked).
Place the apple slices in a single layer on your baking sheets. Sprinkle slices with sugar and cinnamon. Bake in the preheated oven for 1 - 2+ hours (depends on thickness of apple slices). Remove from oven and allow chips to cool on the baking sheet.
Serves: 2 (unless your husband gets to them first)
So these chips don't get quite as crispy as your normal potato chip does, but they are still fantastic nonetheless. In fact, I was on my way to the grocery yesterday when I realized my husband might get home from work before I got back home and those wonderful little chips were still cooling off on the baking sheet. I had to make sure I called him and told him to stay far away from what was in the kitchen and not to eat it. Lucky I did, as the entire batch disappeared within seconds after I finished taking pictures. Well at least the boy can restrain himself, although I think he was drooling a bit and staring longingly in their direction when I got home.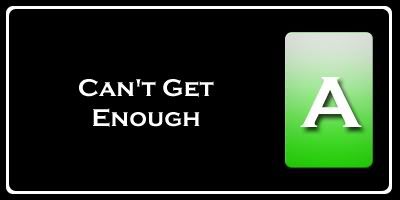 Nutrition Facts
Amount per serving
Calories 89
Calories from fat 2
% Daily Value
Total Fat 0.2g
0%
Cholesterol 0mg
0%
Sodium 2mg
0%
Total Carbs 23.8g
8%
Dietary Fiber 3.9g
16%
Sugars 17.7g
Protein 0.4g
Vitamin A 2%
Vitamin C 17%
Calcium 2%
Iron 2%
Get Up and Move Challenge Day 11: Time to increase our work out time from 10 to 20 minutes!
How is everybody doing with the challenge? Hopefully we're sticking with it!
It can definitely be a challenge to find time during the day to squeeze in a workout, and now I'm asking you to make it longer? That's right! We are slowly building our way up towards ACSM's guidelines of 30 minutes. But what if you just don't have a chance to do 20 minutes straight of exercise? Or what if that's just a little too much all at once? Never fear, you can still keep your exercise bouts in sections of 10 minutes (as I explained
here
), just make sure you perform
two
of those ten minute bouts to get to 20 minutes total. (Just a reminder that 10 minutes is the lowest you can go to still receive the health benefits.)
So what can we do for 20 minutes (or two 10 minute sessions)?
*Walking, jogging, running
*Biking (inside or out)
*Swimming
*Walking your kids to school
*Walking your kids to the playground and then playing with them
*Working out during your child's sports practice
*Workout videos, either
online
or on TV -- perform full-length videos or a combination of shorter ones
*Yoga
*Join a "beer-league" sports team (basketball, softball, soccer, etc.)
*Take a ballroom dancing class
*Go outside and build a snowman (if you have snow)
*Shovel the driveway (snow related again)
*Mow the grass with a push mower (if you don't have snow)
What unique exercises do you like to do in 20 minutes?