When my sister and I were younger, we didn't get to see our grandparents much as they lived a full 24-hour drive away. On the lucky years we would get to see them twice -- once at Christmas and once during the summer. On the not-so-lucky years we would only see them at Christmas. Eventually my parents decided to start making the trip by air instead of driving, although I know that must have cost them a small fortune. The Bismarck airport is probably the smallest international airport I have ever been in with a total of 4 gates. Thus, the flights into Bismarck are far and few between and (at that point in time) only came from Minneapolis.
My sister and I loved flying in through Minneapolis. They were the only airport we had been at with a Cinnabon. Which, of course, we HAD to stop at every time we flew through. There's just something about those warm gooey buns that sang out to us.
Needless to say I am a HUGE fan of cinnamon rolls. Yet, for as much as I love those cinnamony-chewy-frosted-buns-of-goodness, I have never tried making them from scratch at home. I've made my own version of my Grandma's
ah.mazing
caramel rolls, although those utilize canned refrigerated biscuit dough. So when I saw this recipe for Pumpkin Cinnamon Rolls over at
Liv Life
, I knew it was time.
Pumpkin Cinnamon Rolls
Adapted from:
Liv Life
3/4 cup milk, at 110-115 degrees F
1 tablespoon honey
2 teaspoons dry yeast (instant, fast-acting, etc)
1 teaspoon salt
1/8 teaspoon nutmeg, heaping
2 cups all-purpose flour
3/4 cup whole wheat flour
2 1/2 tablespoons butter, at room temperature, cut into small pieces
1/2 cup pumpkin puree
Cooking spray
2 1/2 tablespoons butter, melted
1/3 cup brown sugar, packed
1 tablespoons cinnamon
1/8 teaspoon ground nutmeg
1 cup powdered sugar
1/2 teaspoon vanilla
2 1/2+ teaspoons milk
In the work bowl of a stand mixer fitted with the paddle attachment, combine 3/4 cup warmed milk, yeast, and honey. Allow to sit for 5 minutes (this gives the yeast a head start.)
Meanwhile, in a medium bowl, stir together both flours, nutmeg, and salt.
Turn the mixer to low/stir and add the pumpkin puree followed by the butter. Mix until the butter is no longer lumpy. Slowly add in the dry ingredients. Once ingredients are almost completely mixed, switch out the paddle attachment for the dough hook. Turn mixer to medium-high, and knead the dough for 6-8 minutes, or until the dough is smooth and elastic.
Place the dough in a large bowl coated with cooking spray. Let rise 45 minutes to 1 hour, or until doubled in size.
Once the dough has risen, turn out onto a well floured surface and punch down. Allow the dough to rest while the butter is melted. Coat a glass 9x13 baking dish with cooking spray.
Roll the dough into a large 1/2-inch thick rectangle. Brush the dough with the melted butter. Sprinkle the dough with the brown sugar, completely covering the top (extra sugar may be necessary). Sprinkle cinnamon over the brown sugar, followed by the nutmeg. Starting with the longest edge, roll up the dough in a jelly roll fashion.
Using a sharp serrated knife, cut the rolls into 12 pieces and place cut-side down into the baking dish (rolls may not touch). Cover with a cloth and allow to rise for 30 minutes.
Preheat oven to 375 degrees F.
Uncover and bake rolls for 18 - 20 minutes, or until lightly browned. Transfer baking dish to a cooling rack.
Meanwhile, prepare the glaze. Whisk together powdered sugar, vanilla and milk until smooth. The glaze should be thick, yet still "drizzable". Spoon the glaze over warm rolls and serve. Rolls can be reheated for 10-30 seconds in the microwave if necessary.
Makes: 12 rolls
Let me just say that the dough for these rolls is quite possibly the easiest and most well-behaved dough I have ever worked with. It didn't complain about being rolled out, trying to sneakily shrink back when I'm not looking as so many other doughs have done, and it rose and cut like like a dream.
I was so very tempted to go with the Cinnabon-style cream cheese-based frosting, but I held off, and I'm so glad I did. The pumpkin in these is not a heavy dominant flavor, the cinnamon takes care of that (as it should). Overall these rolls are fantastic, and if I had more people to share them with I would make them again in a heart beat.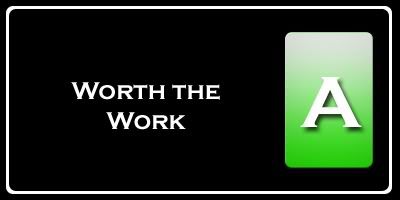 Nutrition Facts
Amount per serving
Calories 222
Calories from fat 50
% Daily Value
Total Fat 5.5g
9%
Saturated Fat 3.3g
17%
Trans Fat 0.0g
Cholesterol 14mg
5%
Sodium 237mg
10%
Total Carbs 39.6g
13%
Dietary Fiber 1.5g
6%
Sugars 16.4g
Protein 3.9g
Vitamin A 35%
Vitamin C 1%
Calcium 4%
Iron 9%
And while we're on the subject of breakfast foods...
Get Up and Move Challenge Day 9: The Breakfast Conundrum. Does it matter?
There are many popular beliefs out there regarding breakfast - "you must eat it to jump start your metabolism", "eating breakfast helps you lose weight", or "eating breakfast helps you focus better". Is any of it true?
Parts, but let's look at the facts rather than the Special K or Frosted Mini-Wheats commercials.
Does eating breakfast really "jump start" your metabolism?
No. This myth is based on the principle that your body's metabolism slows down between feedings (such as while you sleep) and doesn't start back up until you eat again. This implies that your basal metabolic rate (the minimum amount of energy your body needs to function) fluctuates throughout the day -- speeding up after you eat, and then slowing back down. This would also imply that eating more meals more often will maintain this increased rate of metabolism, which is also not true. First off, your basal metabolic rate will not slow down during the 6-12 hours between meals. It takes
4 days
of semistarvation before there is a decrease in your basal metabolic rate [1].
On the flip side, eating more frequently will also not cause your metabolism to be increased. This belief stems from misinterpretation of the body's increased metabolism due to food digestion, also known as the
thermic effect of food
. Basically your body has to use energy to digest food, so if you eat 300 calories, it may cost the body 30 calories to digest it, giving us a difference of 270 calories. HOWEVER, eating more often does not make this effect last any longer than one big meal. If you consume 1800 calories through 6 meals of 300 calories, with 1 calorie burned per 10 eaten (30 calories per 300 eaten) you would have burned 180 calories through digestion alone. If you consume the same 1800 calories through 3 meals at 600 calories, you are still burning 180 calories. The rate of the thermic effect of food does not change regardless of how often you eat (when the same food is consumed).
Does eating breakfast help you lose weight?
Yes. Many people who are on the lookout to cut calories often do so by omitting breakfast all together. However, according to a study performed by the CDC, their "...analysis provides evidence that skipping breakfast is not an effective way to manage weight. Eating cereal (ready-to-eat or cooked cereal) or quick breads for breakfast is associated with significantly lower body mass index compared to skipping breakfast or eating meats and/or eggs for breakfast." [2] Another study showed that omitting breakfast leads to higher fasting total cholesterol and LDL levels, and can lead to a higher energy intake as compared to those that eat breakfast [3].
Does eating breakfast help you focus and perform better at work?
For the most part, there's not much of an effect of breakfast consumption of cognitive function.
Adults
(NOT children) are not affected as much by the omission of breakfast (children ARE affected by a lack breakfast), except where short-term memory is concerned. Having a higher level of blood glucose helps you to perform any memory tasks much quicker and more accurate than if your blood glucose is lower [4]. How do we get a higher blood glucose level? Eat breakfast!
What kind of breakfast should I be eating?
Meals that aren't pack full of sugar and are generally not all that healthy for you to begin with, you probably want to steer clear of (think: sugary children's cereals, or pop tarts). However, some studies show that there isn't a clear cut pattern as to which keep you satiated longer [5], so pick something you enjoy eating. There is no hard and fast rule that claims you
must
eat oatmeal every day for breakfast. Switch it up to keep things interesting and tasty!
[1] James WPT, McNeill G, Ralph A. Metabolism and nutritional adaptation to altered
intakes of energy.
Am J Clin Nutr.
l990;51:264-9.
[2] Cho S, Dietrich M, Brown CJP, Clark CA, Block G. The Effect of Breakfast Type on Total Daily Energy Intake and Body Mass Index: Results from the Third National Health and Nutrition Examination Survey (NHANES III).
J Am Coll Nutr.
2003;22(4):296-302.
[3] Farshchi HR, Taylor MA, Macdonald IA. Deleterious effects of omitting breakfast on insulin sensitivity and fasting lipid profiles in healthy lean women.
J Am Coll Nutr.
2005;81,(2):388-396.
[4] Benton D and Sargent J. Breakfast, blood glucose and memory.
Biol Psychol.
1992;33(2-3):207-210.
[5] Raben A, Agerholm-Larsen L, Flint A, Holst JJ, Astrup A. Meals with similar energy densities but rich in protein, fat, carbohydrate, or alcohol have different effects on energy expenditure and substrate metabolism but not on appetite and energy intake.
J Am Coll Nutr.
2003;77(1):91-100.