Or, the most awkwardly named hot dogs. Ever. But they are fancy-pants hot dogs, and they are delicious, so there is an upside here.
The last time I made fancy-pants hot dogs was
back in July
and involved Manchego cheese, roasted garlic, roasted red peppers, and were fantastic. These hot dogs are from the same series by Bon Appétit, Around the World in 80 Dogs (or something like that, that issue from 2009 has long since disappeared), so I had high hopes.
Hot dogs rarely make it on to our weekly menu. I'm pretty sure the last time we had them was in July, and before that... never. They just aren't something I crave. Or that Adam asks for. I was flipping through my collection of unmade recipes the other day trying to figure out what to eat, and I paused when I came to these. We had part of a 1/2 gallon of cider hanging out in the fridge that wasn't going anywhere anytime soon, and some leftover bourbon from our big dinner party back in October. This seemed like a good opportunity to use up some random ingredients. Lucky for us, these were pretty good, I might actually consider making them again without being prompted by those soon-to-go-bad ingredients.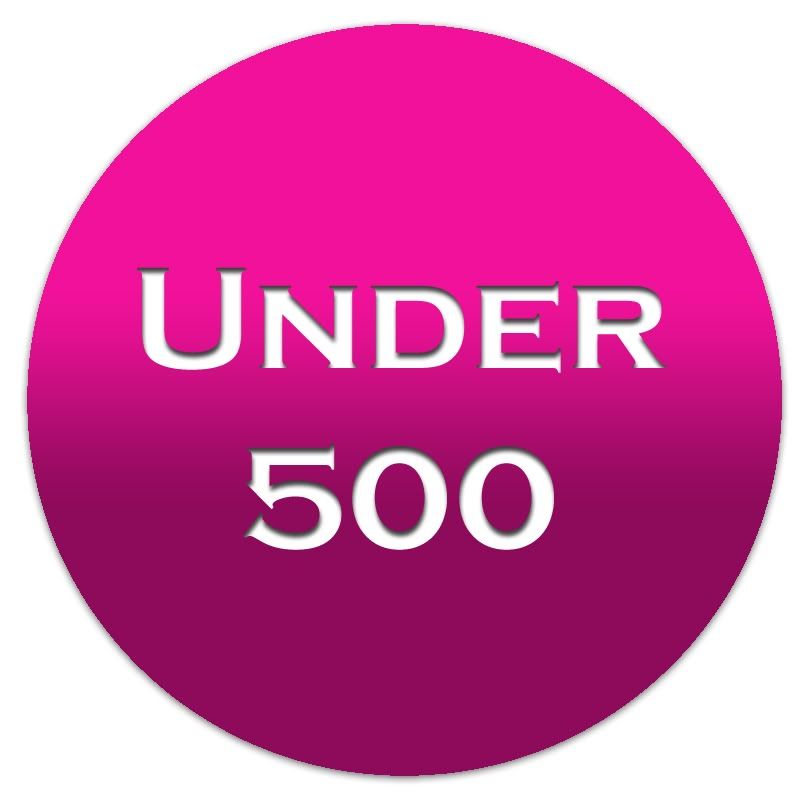 Cheddar Dogs with Cider-Braised Leeks and Apples
Adapted from:
Bon Appétit
, July 2009
2 tablespoons butter
2 cups thinly sliced leeks (white and pale green parts only)
1 apple, peeled, cored, diced
1/2 teaspoon caraway seeds
1/4 teaspoon ground allspice
1/2 teaspoon kosher salt
1 1/4 cups apple cider
1/4 cup bourbon
6 hot dog buns
6 teaspoons coarse ground mustard
6 all-beef hot dogs, cooked according to package directions
1/2 cup sharp cheddar cheese, shredded
In large skillet over medium heat, melt the butter. Add leeks and apple. Cover and cook until tender, stirring occasionally, about 8 minutes. Add caraway seeds, allspice, salt and pepper. Pour in cider and bourbon; bring to boil while stirring occasionally. Reduce heat to medium-low. Simmer, uncovered, until most of liquid is cooked away, about 16-20 minutes.
Place hot dogs in buns and spread 1 teaspoon mustard on each. Sprinkle with cheese and top with leek mixture.
Serves: 6
These hot dogs may be delicious, but they are also quite messy, so make sure you grab a napkin and stretch out those jaw muscles before digging in.
Isn't that hot dog holder super cute? You can find the pdf to make your own (and even one for french fries) over at Bakerella. I swear she comes up with the cutest ideas!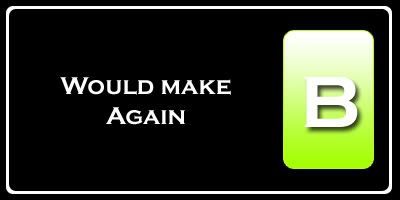 Nutrition Facts
Amount per serving
Calories 444
Calories from fat 220
% Daily Value
Total Fat 24.5g
38%
Saturated Fat 10.7g
53%
Cholesterol 46mg
15%
Sodium 1050mg
44%
Total Carbs 37.9g
13%
Dietary Fiber 2.6g
10%
Sugars 13.8g
Protein 13.3g
Vitamin A 14%
Vitamin C 9%
Calcium 18%
Iron 19%
Get Up and Move Challenge Day 8: What are healthy choices I can make when I'm on the go?
Let's face reality here, as much as we would all love to have healthy, well-planned out homemade meals for every meal, there are just times it's not going to happen. When we started this 30 day challenge, we said we were going to not only try to get in exercise everyday throughout the month, but also attempt to make healthy choices. How can we do that when our schedule puts a damper on our food-making time and those golden arches are just beckoning in the distance?
While it may be tempting to give up and just eat anything when passing through those fast food doors, all is not lost. Healthy eating is definitely not synonymous with McDonald's or Wendy's or Burger King, but there are choices you can make that won't completely throw your day out of whack.
So you're running late for work and don't have time for your usual early morning fare. Time-wise your best option is to swing through McDonald's drive-thru on your way and gobble it down before you get to work. Life happens. What can we do?
Instead of opting for that Sausage, Egg and Cheese McGriddle, switch it up with a Fruit 'n' Yogurt Parfait and an English muffin with jam or jelly.
Breakfast at McDonald's [1]

Sausage, Egg, & Cheese
McGriddle

Fruit 'n' Yogurt Parfait &
English muffin with jam
Serving Size
201g
219g
Calories
560
355
Total Fat
32g
5g
Saturated Fat
12g
1.5g
Cholesterol
265mg
5mg
Sodium
1360mg
365mg
Carbs
48g
67g
Protein
20g
9g
Wow. There are some big differences! For almost the exact same amount of food you would save 205 calories, 27g of total fat, 10.5 g saturated fat, 260mg cholesterol, and almost 1,000mg of sodium! I think your heart and blood pressure would thank you on this meal alone!
So we made a healthy choice for breakfast, that got the day back on track! Until we realized we forgot to bring our lunch (which is probably now sitting out on the counter). There's a Wendy's near by, what kind of choices do we have there? (And we're really in the mood for chicken...)
Lunch at Wendy's [2]
Sweet & Spicy Asian
Boneless Wings,
Medium Coke
5 pc. Chicken Nuggets,
Sweet & Sour Sauce,
Side Salad with
Italian Vinaigrette,
Medium Coke Zero,
Small Frosty
Serving Size
873g
1047g
Calories
740
685
Total Fat
18g
28g
Saturated Fat
3.5g
5.0g
Cholesterol
80mg
60mg
Sodium
2495mg
910mg
Carbs
118g
86g
Protein
33g
21g
Just to recap:
This:
+
Versus this:
+
+
+
You can get almost 200g more food for 55 less calories, 20 less mg of cholesterol, and the big kicker: 1585 less mg of sodium. While it's true that we did increase our levels of total fat and saturated fat, the saturated fat is still only 25% of your daily value, which is pretty good.
And last, but not least, we need to swing by Burger King on the way home from soccer practice with the kids. Even though we are a little "fast-fooded" out, a burger doesn't sound all too bad.
Dinner at Burger King [3]
Double Whopper w/Cheese
Small Fries
Medium Coke
Double Cheeseburger
Apple Fries w/Caramel
Value-Size Onion Rings
Funnel Cake Sticks
Medium Diet Coke
Serving Size
1128g
958g
Calories
1520
970
Total Fat
82g
45.5g
Saturated Fat
27.5g
16.5g
Cholesterol
160mg
105mg
Sodium
2010mg
1355mg
Carbs
148g
111g
Protein
56g
30g
Once again, we have a huge difference! Even adding another side AND a dessert, still saves you 562 calories, 36.5g total fat, 11g saturated fat, 55mg cholesterol, and 655mg sodium when you switch out a double cheeseburger for a double whopper.
So how did we end the day?
Daily Total
Not-So-Healthy Choices
Healthier Choices
Serving Size
2202g
2224g
Calories
2820
2010
Total Fat
132g
78.5g
Saturated Fat
43g
23g
Cholesterol
505mg
170mg
Sodium
5865mg
2630mg
Carbs
314g
264g
Protein
109g
60g
Huge, huge difference! The "healthier" choices saved us right over 800 calories (an entire meal!), 53.5g fat, 20g saturated fat (an entire day's worth), 335mg cholesterol (over a day's worth), and 3235mg sodium (a day and 1/3 worth). In fact, our "healthier option" choices placed us pretty much on the nose for where we want to be with a 2,000 calorie diet (same as what your Daily Value percentages are based off of on your nutrition labels). We did go slightly over in some health-factor areas (3g over for saturated fat and about 200mg over for sodium), but overall I would call choosing healthier options during the day a success!
There are definitely "healthier" option at these restaurants than the ones I chose, but I thought it would be better to compare foods that you really
want
to eat, and were similar to the "unhealthy" options rather than comparing a burger to a salad.
Eating fast food may not be quite as dangerous as you thought. And you don't have to sacrifice some of your favorite options in order to eat healthier either!
What are some of your favorite fast food places to eat, and what could you choose that would make it healthier?
[1] McDonald's Nutrition Facts:
http://nutrition.mcdonalds.com/nutritionexchange/nutritionfacts.pdf
. November 8, 2010.
[2] Wendy's Nutrition Facts:
http://www.wendys.com/food/pdf/us/nutrition.pdf
. November 8, 2010.
[3] Burger King's Nutrition Facts:
http://www.bk.com/cms/en/us/cms_out/digital_assets/files/pages/NutritionInformation.pdf
. November 8, 2010.