Well, today is the big day! It's November 1st, which is the kick off day for
National Blog Posting Month
AND the kick off day for my 30 Day Challenge to all of my readers:
Get Up and Move
.
What are these two things? National Blog Posting Month (NaBloPoMo) challenges bloggers to post every day (30 days) during the month of November. As for
Get Up and Move
? Exactly what it says it is. I'm challenging myself and all of YOU to get up and be active for
10 minutes
(the first 10 days of the month). We will gradually progress to 30 minutes, but for right now -- only 10 minutes. That's it. Each day, I am going to post a diet and exercise related tip, debunk some common myths, investigate popular diet fads, among other health-related topics. We will be focusing on
getting healthy
, not solely on weight loss or diets. (For more info about what's going on, check out my
post from yesterday
with all the details.) Never fear, my regular food posting will continue on as usual, the challenge is just an extra bonus and can be found at end of every post throughout the challenge.
I thought we would start off the month right, with a tasty dish that's full of flavor but not so much on calories. It even involves peanut butter. Which gets my attention straight off the bat. You can always add chicken or tofu to this dish if you're not feeling the meatless version.
1/2 cup matchstick-cut carrots
1 tablespoon vegetable oil, divided
1/4 teaspoon ground ginger
3 garlic cloves, minced
1 cup fat-free, less-sodium chicken broth
1/2 cup natural-style peanut butter
1/4 cup soy sauce
3 tablespoons rice vinegar (or white wine vinegar)
1 teaspoon garlic chile paste (such as sambal oelek)
Cooking spray
1/2 pound frozen broccoli
1/2 pound frozen snow peas
1 pound linguine, uncooked
Bring a large pot filled 3/4 full with water to a boil. Add in linguine and cook until al dente according to the package directions. Drain.
In a small saucepan, heat 1 teaspoon oil over medium heat. Add garlic, and sauté for 30 seconds. Add ginger, broth, peanut butter, soy sauce, vinegar, and the chile paste; stirring until well-blended. Reduce heat and simmer for 7 minutes, stirring occasionally until slightly thickened. Removed from heat and keep warm.
In a large skillet coated with cooking spray, heat remaining 2 teaspoons oil over medium-high heat. Add broccoli and snow peas; sauté 5 minutes, stirring frequently. Add carrots and cook another 3 minutes. Remove from heat. In a large bowl, combine vegetable mixture, peanut butter mixture, and linguine; toss well. Serve warm or at room temperature.
Serves: 8
Usually when sambal oelek is involved, the recipe adds a ton, leaving my mouth on fire. I was surprised to see it only called for 1 teaspoon this time around. Which gives just a little bit of a bite to the dish. Next time I might even up it a little bit.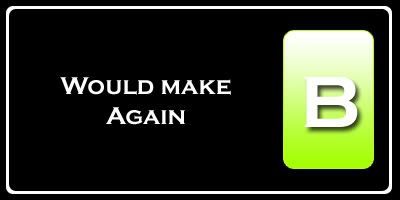 Nutrition Facts
Amount per serving
Calories 309
Calories from fat 102
% Daily Value
Total Fat 11.3g
17%
Saturated Fat 1.9g
9%
Trans Fat 0.0g
Cholesterol 41mg
14%
Sodium 692mg
29%
Total Carbs 40.1g
13%
Dietary Fiber 3.1g
12%
Sugars 3.5g
Protein 12.8g
Vitamin A 33%
Vitamin C 66%
Calcium 5%
Iron 18%
So, you have challenged us to work out for 10 minutes. What type of things can I do? And why on earth did you pick November?
First and foremost, let me be clear. I'm not asking you to go out and run 3 miles. Or go mountain biking. Or lift heavy weights at the gym. While you are more than welcome to participate in any of those activities, you don't have to. And there is most definitely no gym membership required. Here are a few ideas for things to do in 10 minutes to get that blood flowing:
Go for a walk around the block when you get home from work

Go for a walk around the block during your lunch

8 Minute Abs (there are several "8 minute" videos out there if abs aren't your thing)

Walk up and down a flight of stairs

Yoga (FitTV has Namaste Yoga every weekday at 6pm, or I'm sure YouTube has plenty)

Annie from Annie's Dish suggests the National Body Challenge videos found on Hulu, which are conveniently right under 10 minutes for a more intense workout.

If you have younger kids, take them to the playground and play with them rather than watching from the bench.

If you have older kids, go for a walk around the playing field or park or neighborhood while they are at sports practice. This way you can watch and get some exercising in.

Don't make working out a chore, if you don't like doing a particular activity, switch it up and find something else that you love!
What kinds of things do you like to do that gets you up and moving?
As for the "why November?" question. I know it's cold, and dreary, and not quite nice outside, which makes it that much harder to get out and do things. However, just because it's not sunny and 70 out doesn't mean we can put our health on hold until it warms back up. Unfortunately things don't work that way. However, if we can show ourselves that we can find ways to stay active even when it's not nice out, think how much easier it will be when it is!