You know what I love? A good excuse to make delicious treats. Actually, it doesn't even have to be a good excuse -- just an excuse. Holidays seem like they fit into that category, even if I don't really celebrate them. Enter Cinco de Mayo. Why
Cinco de Mayo
is celebrated so heavily in the US still baffles me to this day (no, it is NOT Mexico's independence day). I guess I'm not the only person that likes excuses -- in this case it's an excuse to drink.
What a better way to enjoy a balmy spring day in May than sitting outside enjoying a nice margarita? Make mine frozen and strawberry. Now put it in a cupcake and it will be perfect. Done.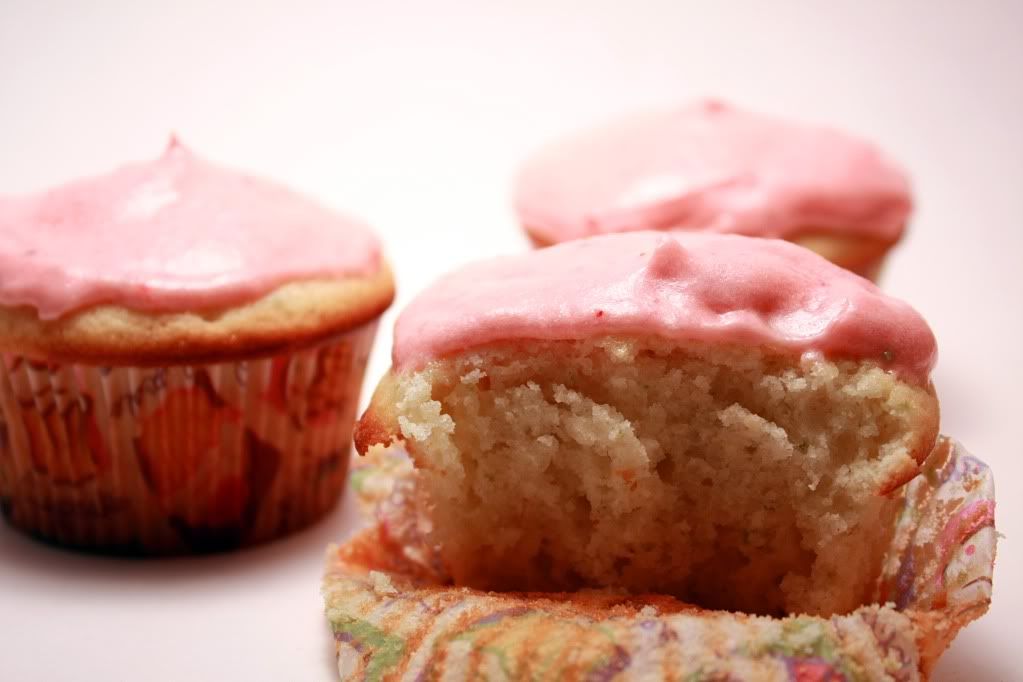 For the Lime Cupcakes:
3 cups flour
1 Tbsp baking powder
1/2 tsp salt
1 cup (2 sticks) unsalted butter, at room temp
2 cups sugar
4 eggs, at room temp
3 limes, zested and juiced
1/2 tsp vanilla
1 cup buttermilk
Preheat oven to 325. Prepare muffin tins with paper liners or baking spray.
Whisk flour, baking powder and salt together and set aside. Cream butter and sugar on a high until pale, light, and fluffy (about 5 minutes). Add eggs one at at time, mixing thoroughly before adding the next one. Add lime zest and lime juice. Turn mixer to the low. Add the dry ingredients in three batches, alternating with the buttermilk in two batches. Mix only until just incorporated.
Fill each muffin cup ~3/4 full. Bake for 25 minutes or until a skewer shows only moist crumbs attached, rotating the pans at the halfway point. Allow cupcakes to cool completely in the pans before removing.
Yields: 24 cupcakes
For the Strawberry Tequila Buttercream:
1 cup butter, room temperature
1 lb or more powdered sugar
6 medium strawberries, hulled
1 tsp vanilla
Tequila to taste
In a large mixing bowl, cream butter until light and fluffy. Add in 1 pound powdered sugar slowly, one cup at a time until mixture is smooth. Mix in vanilla.
In a blender, puree strawberries. Add puree to buttercream in small amounts until the desired strawberry flavor is achieved (I ended up using all of it). Add in tequila to taste. If the buttercream is too runny, add in extra powdered sugar until it becomes more firm. Be careful that the buttercream does not become overly sweet. Frost cupcakes.
Sad but true, the buttercream and I had a nice long fight. I lost, and the buttercream remained on the slightly running side... a.k.a. no pretty looking cupcakes. Just cupcakes looking like they had funny little pink berets plopped down on their heads. It's just as well though, I wasn't here to ooo and ahhh over how cute these guys looked -- I was only interested in the fastest way to get their strawberry-lime goodness into my belly.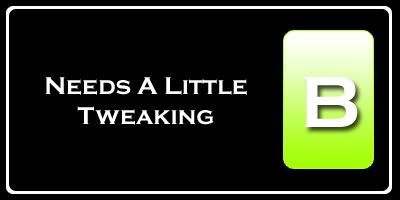 Nutrition Facts
Amount per serving
Calories 353
Calories from fat 147
% Daily Value


Total Fat 16.4g
25%


Saturated Fat 10.0g
50%


Cholesterol 72mg
24%


Sodium 182mg
8%


Total Carbs 49.3g
16%


Dietary Fiber 0.7g
3%


Sugars 36.1g


Protein 3.1g


Vitamin A 10%
Vitamin C 7%


Calcium 5%
Iron 5%