Now, if you're going to
serve soup
, you almost have to have some sort of bread or other starchy side to go with it. Okay, you don't
have
to, but it's kind of...um...disappointing without it.
Most of the cornbread I'm used to borders on the I'm-almost-too-dry-but-not-quite-there-yet side. I know you know what I'm talking about. The kind you have to drench with syrup and/or butter before sending it down the hatch.
Let me tell you, it doesn't have to be that way.
No more dry crumbly excuse for cornbread any more.
Enter sour cream. And jalapenos. And whole kernels of corn. This, my friends, makes for a moist, and can I even go so far as
fluffy
? cornbread.
Go ahead. Do your happy dance.
Cornbread Supreme
Adapted from:
16 ounces
frozen whole kernel corn
1 (16 ounce) can
cream-style corn
3 ounces
diced jalapenos
16 ounces
reduced-fat sour cream
4

eggs

, lightly beaten
1 cup

butter

, melted
2 (8.5 ounce) boxes
Jiffy cornbread mix
2 cups
shredded cheddar cheese
Preheat oven to 350 degrees F. Coat a 9 x 13-inch baking dish with cooking spray.

In a large bowl, combine all the ingredients except for cheese. Pour batter into prepared baking dish. Sprinkle cheese evenly across the top. Bake for 45-50 minutes, or until golden and cooked through. Let rest for at least 10-15 minutes before serving.
Serves:
16
I am so delighted to have finally found a cornbread that doesn't resemble a cake someone left out on the counter for a week. I mean, minus the mold and all. Adding the jalapenos are totally optional (diced green chiles also work), but I kind of like the extra little kick they give.
This will definitely be showing up again next time cornbread is called for.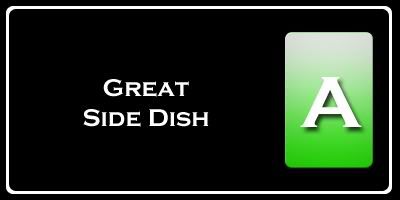 Nutrition Facts
Serving Size 160g
Amount per serving
Calories

372

Calories from fat 207
% Daily Value
Total Fat

23.0g

35%
Saturated Fat

13.0g

65%
Cholesterol

106mg

65%
Sodium 663mg
28%
Total Carbs

34.1g

11%
Fiber

2.1g

8%
Sugars 6.5g
Protein

9.9g

Vitamin A 17%
Vitamin C 9%
Calcium 20%
Iron 10%