Hummus is one of those things that is rarely allowed in our house. Not because we don't like hummus. On contraire, once we get going, or ahem, once one of us gets going, it's far too easy to eat almost the entire container before realizing it. We won't say whom that might be.
So when the opportunity presented itself to bring a food dish to share with friends (*cough*superbowl*cough), my mind immediately jumped to some sort of savory dip. I
didn't have a ton of notice
was too lazy to come up with something wildly crazy, so opted for something simple with ingredients I knew I could pick up at the small-ish grocery store down the street.
I originally had a different idea for a dip going into it, but I decided last minute to pick up the things for this hummus as well just.in.case. the other one didn't turn out like I'd planned.
So glad I did. Not because the other dip didn't turn out (I'll be sharing that next week), but because this was definitely tasty. I love the addition of cheddar and jalapeno to hummus, and so did the other guests!
Jalapeno Cheddar Hummus
Adapted from:
2 (14.5 ounce) cans

chickpeas

, drained and rinsed
1

jalapeno

, chopped, seeds and membranes removed
1/4 cup
extra-virgin olive oil
2 tablespoons
warm water
2 tablespoons

tahini

(sesame seed paste)
1 teaspoon
kosher salt
1 teaspoon
ground cumin
1/2 teaspoon
cayenne pepper
1 teaspoon
garlic powder
1 cup
freshly shredded cheddar cheese
In the bowl of a food processor, combine the chickpeas and jalapeno. Pulse until ingredients are pureed. With the processor still running, pour in the olive oil and water until the mixture becomes smooth and creamy. Add tahini and remaining 5 ingredients. Process again until the mixture is smooth, adding more water if it becomes too thick.

Serve with pita chips or veggies.
Serves:
20
(2 tablespoons per serving)
As written, this hummus turns out a bit thicker that your normal store-bought hummus, but I kind of enjoyed it that way. You can always add more water if you like it more on the thinner side. As much as I did enjoy what the cheddar and jalapenos brought to the table, I almost wish it would have been more. I felt like the chickpeas really kind of muted the cheddar more than I was expecting, and I could have gone for keeping a few of the seeds with the jalapeno, as this was not spicy - at all. Still, even with the hummus the way it was, I could have definitely chowed down on at least half a bowl. ;)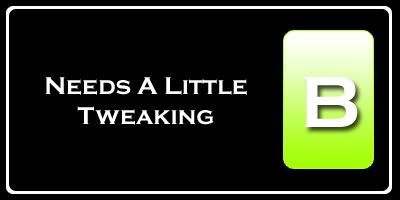 Nutrition Facts
Serving Size 54g
Amount per serving
Calories

206

Calories from fat 71
% Daily Value
Total Fat

7.9g

12%
Saturated Fat

1.9g

10%
Cholesterol

6mg

2%
Sodium 163mg
7%
Total Carbs

25.5g

9%
Fiber

7.3g

29%
Sugars 4.5g
Protein

9.7g

Vitamin A 2%
Vitamin C 3%
Calcium 9%
Iron 16%