Chicken Noodle Soup is the ultimate "feel better" soup. (Unless you're my husband and want vegetable soup in that scenario, but he's just weird.) I totally grew up on the Campbell's version of the soup, but you really can't beat it when it's homemade. (Um, of course, you can add three times as many noodles!)
Usually though, when I'm not sick, I tend to steer away from the comforts of the Chicken Noodle Soup. Not that I don't enjoy it, but, it has it's time and place -- when I'm sick. However,
this
version of Chicken Noodle Soup is one I definitely embrace sick OR healthy.
Sick version: up the amount of Sriracha and red curry paste and you will be guaranteed to clear out those sinuses. Even if you can't taste it.
Healthy version: keep "as is" and enjoy a nice spicy Asian flavored soup.
See, that's just a win-win for me.
Spicy Asian Chicken Noodle Soup
Adapted from:
3 cups
fat-free, reduced-sodium chicken broth
1 1/2 cups
water
8 ounces
cooked shredded chicken
1/2 cup
grated carrots
1/2 cup

snow peas

, thinly sliced
1 1/2 teaspoons
Sriracha
2 teaspoons
soy sauce
1 1/2 teaspoons
Thai red curry paste
1 2-inch piece
fresh ginger
3 ounces
uncooked rice flour noodles
1 tablespoon
lime juice
1/4 cup
chopped fresh cilantro
1/4 cup

green onions

, sliced into 1/4-inch pieces
In a large saucepan over medium heat, add the first 9 ingredients (through ginger). Bring to a simmer for at least 5 minutes, then keep warm.

Meanwhile, bring a large pot of water to a boil over high heat. Add the rice noodles and cook according to package instructions; drain. Transfer 1/4 cup noodles into each soup bowl.

Remove ginger from broth mixture. Add lime juice and stir. Ladle about 1 1/2 cups soup into each bowl. Sprinkle with a tablespoon each of cilantro and green onions.
Serves:
4
Not only is this super tasty, but it's also a breeze to throw together. Simply heat the ingredients in a large pot and away you go. Kind of sounds like the canned Chicken Noodle Soup. But tastier.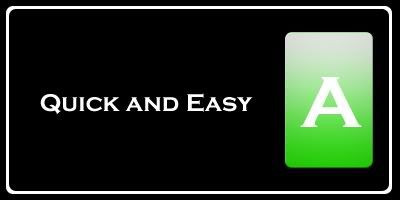 Nutrition Facts
Serving Size 400g
Amount per serving
Calories

195

Calories from fat 22
% Daily Value
Total Fat

2.4g

4%
Saturated Fat

0.7g

4%
Cholesterol

44mg

15%
Sodium 648mg
27%
Total Carbs

22.6g

8%
Fiber

2.1g

8%
Sugars 1.8g
Protein

19.5g

Vitamin A 53%
Vitamin C 22%
Calcium 4%
Iron 10%