I may have mentioned
in the past
how spoiled I am when it comes to pizza. Occasionally friends of ours will have us over for homemade pizza. They always make their own crust and then go to town with creative toppings. (I'm pretty sure last time around we had a Big Mac pizza.)
To me, one of the most important parts of a pizza is the crust. Yeah, yeah, I know it's just a vehicle for moving the toppings from the plate to your mouth, but a bad crust can really ruin what would otherwise be an awesome pizza. It has to be well balanced between crispy and chewy (not a huge fan of the crisp-all-the-way-through crust), and flavorful enough that the outer edge of the pizza is good enough to stand on its own -- something you want to eat, not just a handhold for the rest of the slice.
I might be biased, since I automatically go for any slices with the huge crust bubbles, but that just makes the crust all that much more important.
As for this crust, it totally fits the bill on all accounts. Which is exactly why I had to arm wrestle the family recipe away from our friends. Ooor maybe just gave them a quick phone call... but whatever. How I got it is neither here nor there. What matters is that I have it, and I'm sharing it with you. Because I like you. You're special. :) Now go make some pizza.
Homemade Pizza Dough
Adapted from:
2 1/4 teaspoons
active dry yeast
1 cup

water

(105-115 degrees F)
1 cup

white wine

(105-115 degrees F)
1 tablespoon
honey
1 tablespoon
olive oil
1 teaspoon
kosher salt
4 1/2 cups
all-purpose flour
1/4 cup
cornmeal
In a large bowl, add the yeast, water, and wine. Let sit for 5-10 minutes or until the top becomes foamy.

Whisk in 2 cups flour, salt, and olive oil until all the lumps are gone and the mixture is smooth. Stir in the cornmeal and 2 more cups of flour. Turn dough out onto a lightly floured work surface. Add remaining 1/2 cup flour and knead for 10 minutes. Add an additional 1/2 cup flour if dough is too sticky.

Coat another large bowl with cooking spray. Form dough into ball and place in bowl, turning once to coat with spray. Cover bowl with plastic wrap and place in a warm, draft-free area (such as an oven) until doubled, about 1 1/2 hours.

Preheat oven to 450 degrees F. Transfer dough to a lightly floured surface and punch down. Let rest for 10 minutes. Divide dough into four sections. Each section can be rolled out to a 14-inch pizza or frozen for later use.

When ready to use, roll dough out to between a 1/8-inch and 1/4-inch thickness. Transfer to a pizza pan* coated with cooking spray. Top with any sauce, cheese, and toppings. Bake for 10 minutes, then reduce heat to 400 and bake for another 10 minutes.
Serves:
32
(8 slices per pizza)
*In my opinion, a pizza stone works much better than a pan to cook the pizza. If you are lucky enough to have one, preheat the stone at 500 degrees F for at least 2 hours prior to baking the pizza. Transfer dough to a pizza peal dusted with cornmeal, top as desired, then transfer prepared pizza to the heated stone inside the oven. Bake for 7-8 minutes or until done.
Warning: Pizza made with this dough can be very addicting. I recommend roughly 1 pizza for two people. No joke. This go around Adam was wanting to replicate a pizza he had at a restaurant just a few days before -- this included regular tomato pizza sauce topped with fresh mozzarella, mushrooms, thinly slice prosciutto, and spinach. Divine. As expected.
Oh, and we totally recommend using
fresh
mozzarella over the pre-shredded bagged variety. Do a simple taste test between the two and you'll never go back. True story.
Side note: if you don't have white wine, or run out, you can always substitute blush or red wine in its place. You may or may not end up with a purple pizza crust, however, it pretty much still tastes the same.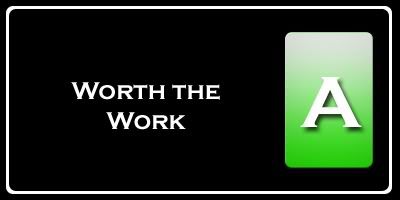 Nutrition Facts - crust only
Serving Size 35g
Amount per serving
Calories

80

Calories from fat 6
% Daily Value
Total Fat

0.6g

1%
Saturated Fat

0g

0%
Cholesterol

0mg

0%
Sodium 75mg
3%
Total Carbs

15.0g

5%
Fiber

0.6g

2%
Sugars 0.7g
Protein

2.0g

Vitamin A 0%
Vitamin C 0%
Calcium 0%
Iron 5%