I am spoiled when it comes to pizza. Last year, we would regularly trek over to a friend's house for pizza night -- but not just any pizza. Oh no.
Pierogie Pizza. Banana Pepper with Vodka Sauce Pizza. The Reuben Pizza. You get the idea. We aren't talking delivery here.
Needless to say, when I came across this recipe over on
How Sweet It Is
, I was sold. I love me some Thai food -- as long as it doesn't have coconut in it. Which may or may not be a large percentage of it. But that is neither here nor there.
Where was I?
Oh yes. Talking about how combining some classic Thai flavors on a pizza is a brilliant idea. Because it is. Trust. Perfect for breaking up the inevitable heavy winter food monotony.
Thai Chicken Pizza
Adapted from:
1 pound
pizza dough
1/4 cup
flour
1 tablespoon
corn meal
1/2 cup + 1 tablespoon
sweet Asian chili sauce
1

shallot

, thinly sliced
4 ounces

mushrooms

, sliced
1 teaspoon
crushed red pepper
4 ounces
shredded cooked chicken
2/3 cup

Mozzarella cheese

, shredded
1/2 cup
chopped peanuts
2 tablespoons
chopped fresh cilantro
2 tablespoons
chopped fresh basil
Place pizza stone (or large baking sheet, or metal pizza pan) into a cold oven. Preheat oven to 500 degrees F.

If using refrigerated dough, let rest at room temperature for at least 20 minutes. Lightly flour a work surface. Roll dough out to a rough 1/4-inch thick circle. Sprinkle a pizza peel with cornmeal (this will keep the dough from sticking to the peel). Transfer dough to the peel.

Place 1/2 cup sweet Asian chili sauce onto the dough, spreading evenly across. Top with the mushrooms and shallots. Sprinkle with crushed red pepper and shredded chicken. Add the Mozzarella cheese.

Open the preheat oven and slide the pizza from the peel to the pizza stone. Close the door and bake for about 15 minutes, or until the crust is golden brown and the cheesy is melted and bubbly. Remove from the oven and drizzle with the remaining 1 tablespoon Asian chili sauce. Sprinkle with peanuts, cilantro, and basil.
Serves:
8
While we don't have a fancy pizza stone, and I didn't make my own pizza dough (yay for Trader Joes!), this still turned out fabulous. Even though I may have slightly under-baked it. Let's just ignore that, shall we?
Because sweet + spicy = awesome. It's an equation you really can't argue with.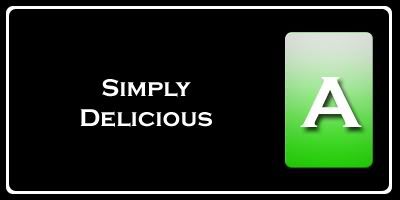 Nutrition Facts
Serving Size 128g
Amount per serving
Calories

427

Calories from fat 220
% Daily Value
Total Fat

24.5g

38%
Saturated Fat

6.3g

32%
Cholesterol

16mg

5%
Sodium 470mg
20%
Total Carbs

37.8g

13%

Fiber

3.1g
13%
Sugars 7.5g
Protein

21.2g

Vitamin A 5%
Vitamin C 2%
Calcium 9%
Iron 13%