I have a love/hate relationship with snow. There are times I love it -- sledding, tubing, even when I'm out running (I will totally take snow over cold rain), and it's a perfect excuse to curl up on the couch and watch reruns of totally mind-numbing shows. There's something about it that makes everything just a bit softer and a bit quieter and a bit more peaceful.
Until I try and drive somewhere. There's where we get into the hate part of the relationship. One speck of snow and immediately everything slows down. Frustrating. Of course it's always best to be prudent, but 30 mph on the highway in drive-able conditions? Hair pulling.
Let's not even go into the part where the snow always seems to find its way down into my socks when I'm walking to the car and then magically dumps 5 pounds of itself into the driver's seat when I open the door. Splendid. That's my favorite.
But these little bao buns don't have such a love/hate relationship with me. Just love. I used the bao bun recipe I've
used in the past
and simply swapped out the filling. The buns are slightly sweet and pair so well with the uber flavorful mushroom filling. Vegetarian? Almost (sorry, there's fish sauce), but trust me, you won't miss the meat in this one.
Baked Mushroom Bao
Adapted from:
2 tablespoons
sugar
1/2 cup
very hot water
2 teaspoons
vegetable oil
1/3 cup
1% milk
2 1/4 teaspoons
instant yeast
2 cups
all-purpose flour
1
egg yolk
1 teaspoon
sugar
2 teaspoons
water
1/2 tablespoon
vegetable oil
1/4 cup

shallot

, finely diced
5 1/2 cups

diced mushrooms

(any mix will do)
1 tablespoon
soy sauce
1 tablespoon
fish sauce
1 tablespoon
hoisin
1 teaspoon
sesame oil
1/4 cup

vegetable broth

(can also use chicken broth)
1 teaspoon
cornstarch
In a large bowl, stir together 2 tablespoons sugar and hot water. Let sit until sugar has completely melted (may need to put in the microwave for a few seconds). Add 2 teaspoons vegetable oil and milk. Allow mixture to cool to 110-115 degrees F. Add yeast and stir well. Cover with a towel and let sit for 10 minutes in a warm, draft free spot. Mixture should be foamy on top when ready.

Stir in flour with a wooden spoon until the flour is mostly incorporated and the mixture looks shaggy. Knead dough by hand until no longer sticky, about 5 minutes. Transfer to a lightly oiled bowl, turning once to coat. Cover with a towel and let rest in a warm, draft free area until doubled in size (25 minutes).

Preheat oven to 400 degrees F. Line a baking sheet with parchment paper and set aside.

Meanwhile, heat 1/2 tablespoon vegetable oil in a wok or large saute pan over medium-high heat. Add the shallots and cook until they start to soften, about 1-2 minutes. Add the mushrooms and cook until they have released their liquid and most of it has evaporated, about 5-7 minutes. Stir in the soy sauce, fish sauce, hoisin, and sesame oil. Cook for an additional 2-3 minutes.

In a small bowl, whisk together the broth and cornstarch until no lumps remain. Pour into the mushroom mixture, cooking until thickened, 1-2 minutes. Transfer mushroom mixture to a bowl to cool until ready to use.

Divide dough into 12 equal portions. Flatten each section into a 3-inch round, leaving the center thicker. Add a heaping tablespoon of filling to the center of each disk, then fold the ends over each other to form a ball. Seal the seams well. Place buns seam-side down on the baking sheet.

In a small bowl, whisk together the egg yolk, 1 teaspoon sugar, and 2 teaspoons water. Brush egg wash over each bun. Bake for 15-20 minutes, or until buns are golden brown.
Serves:
4
(serving size: 3 buns)
Unfortunately, I did a little miscalculation when I made these. The filling recipe claimed it made 12 buns, my bun recipe said it only made 6 buns. So I halved the filling. And it was only until I was already in the midst of things that I realized the dough amount in each original recipe was the same. Oops. So we just had really big, fluffy rolls. Next time I am definitely going for the whole filling recipe (which is reflected above). And yes, there will most definitely be a next time for these.
Side note: These pair great with some
Sichuan Green Beans
(which honestly might be the hubby's favorite side dish. Ever.).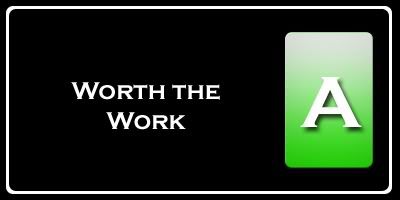 Nutrition Facts
Serving Size 268g
Amount per serving
Calories

376

Calories from fat 69
% Daily Value
Total Fat

7.7g

12%
Saturated Fat

1.7g

8%
Cholesterol

54mg

18%
Sodium 706mg
29%
Total Carbs

64.8g

22%
Fiber

3.3g

13%
Sugars 11.5g
Protein

12.8g

Vitamin A 4%
Vitamin C 5%
Calcium 5%
Iron 23%