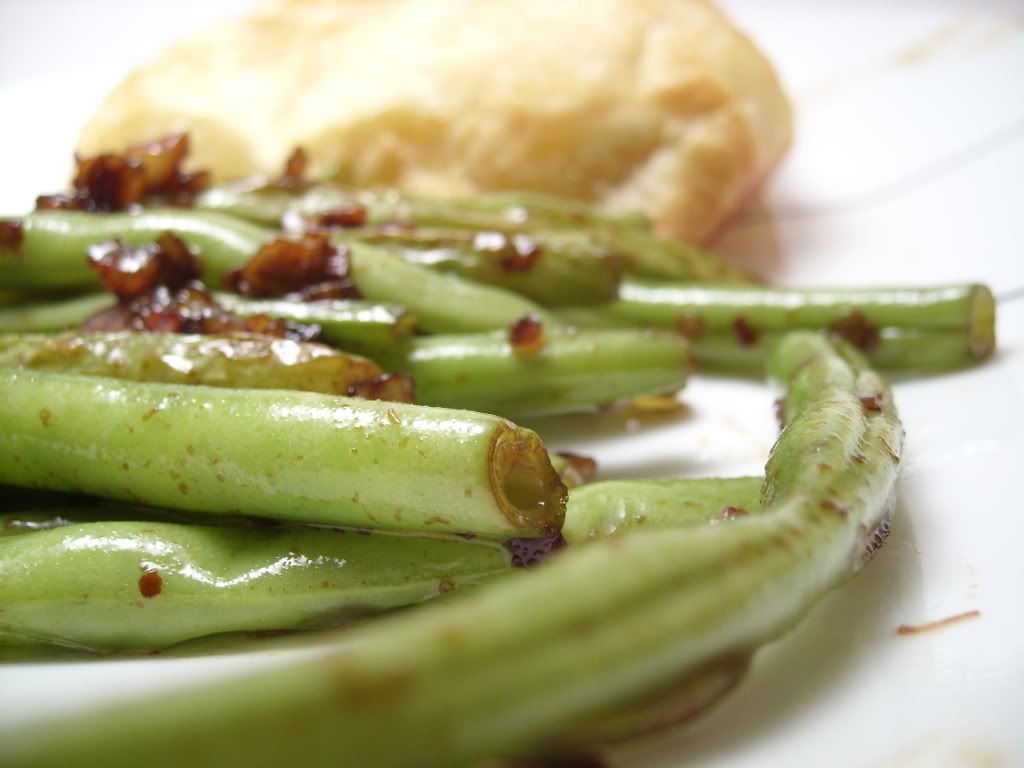 Ever find one of those recipes that you just want to keep making over and over again? This is one of them.
Over New Years, we were in Kansas City visiting Adam's family and of course, we had to go to one of his favorite restaurants --
Bo Lings
. As is tradition with their family, they pick lots of entrees and sides and everybody get a little bit of everything. Well, his sister picked out some Sichuan Green Beans, and on a whim I decided to try them.
Now, I am not usually a fan of green beans. Or well, green veggies in general (minus broccoli). But these green beans were seriously delicious. Spicy and savory and so much more than just your average ol' green beans. Well, naturally, I wanted to replicate those bad boys once I got home.
By a complete fluke, I stumbled across this recipe. (I actually tore out a page for a different recipe that wasn't so great and this happened to be one the same page -- lucky me.) Since the discovery of this recipe, we've made it several times, and I'm pretty sure Adam thinks they are at least as good as Bo Lings, if not better. Shocker I know.
Sichuan Green Beans
1 pound green beans, trimmed and cut into 2-inch pieces
1 tablespoon canola oil, divided
1/4 cup chopped shallots
1 1/2 tablespoons minced garlic
1 tablespoon minced peeled fresh ginger
1/2 teaspoon crushed red pepper
1 tablespoon Chinese black vinegar or balsamic vinegar
1 tablespoon low-sodium soy sauce
1/2 teaspoon salt
Cook beans in boiling water 2 minutes or until crisp-tender. Drain and rinse under cold running water; drain. Pat beans completely dry with paper towels.

Heat a 14-inch wok over high heat (a large skillet would probably work too). Add 1 1/2 teaspoons oil to wok, swirling to coat. Add green beans to wok; stir-fry 3 minutes or until browned. Spoon green beans into a bowl.

Add remaining 1 1/2 teaspoons oil to wok, swirling to coat. Add shallots, garlic, ginger, and crushed red pepper; stir-fry 15 seconds or just until garlic begins to brown. Return green beans to wok. Add vinegar, soy sauce, and salt to wok; toss to combine.

Serves: 6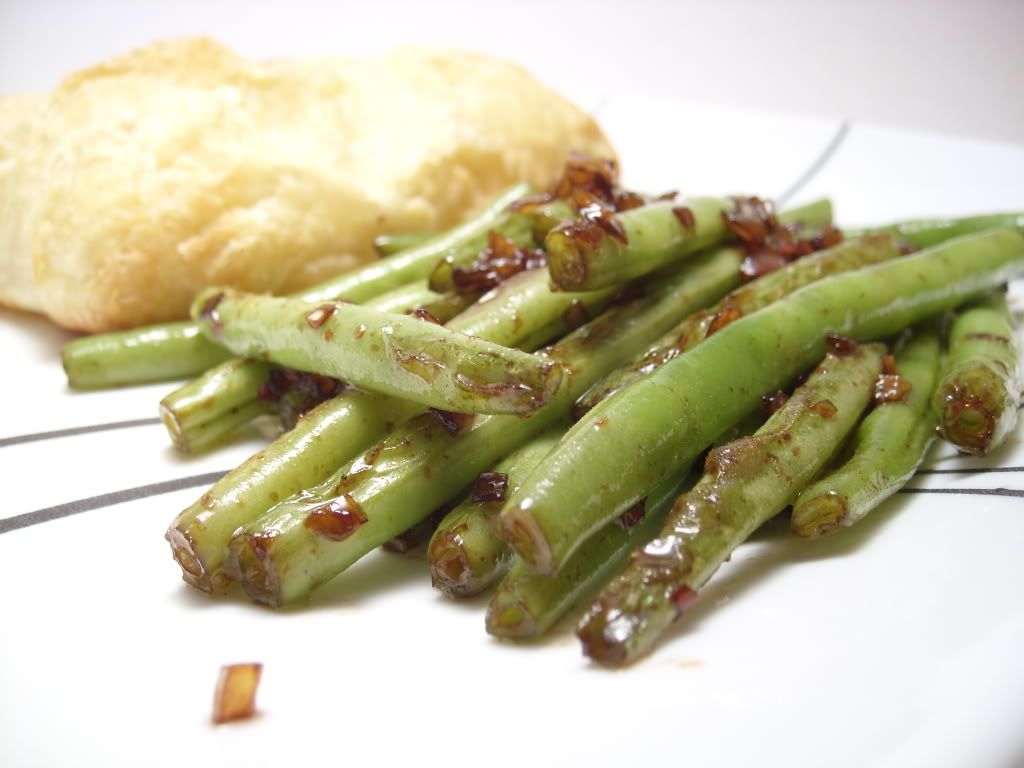 Now, this claims to be 6 servings. Yeah, I don't think so. Adam and I easily take these down and look for more. And, to top it all off... they are super fast as easy to make as well. Can't be that, now can you?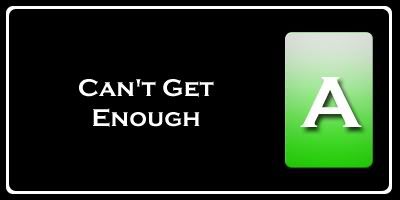 Nutrition Facts
Amount per serving
Calories 57
Calories from fat 23
% Daily Value


Total Fat 2.5g
4%


Trans Fat 0.0g


Cholesterol 0mg
0%


Sodium 347mg
14%


Total Carbs 8.1g
3%


Dietary Fiber 2.8g
11%


Sugars 1.3g


Protein 1.9g


Vitamin A 13%
Vitamin C 23%


Calcium 4%
Iron 6%