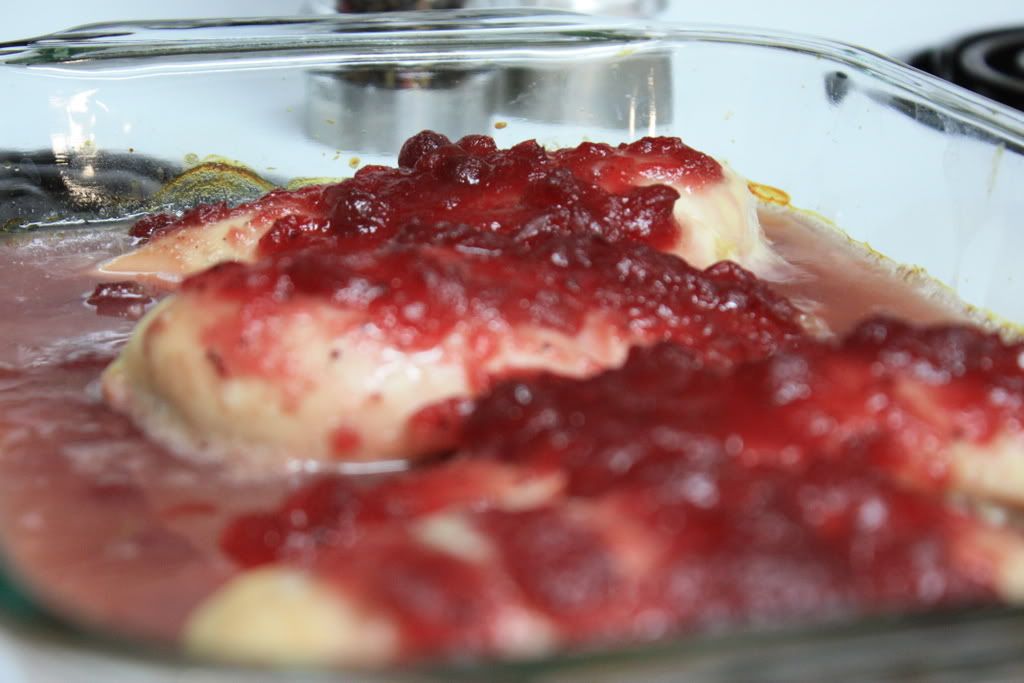 About a month ago, this recipe was a big rave on a message forum I frequent. Of course, I love recipe recommendations.
And being myself, I forgot to start the rice, so it was pretty much just cranberry chicken. Oops.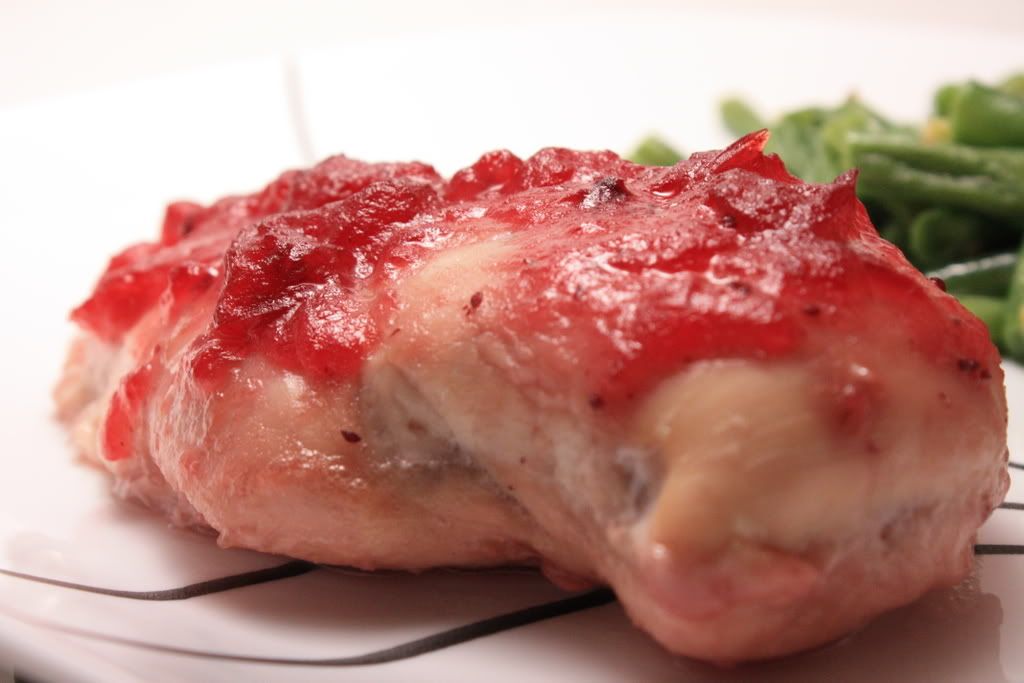 Cranberry Chicken with Wild Rice
From: Online Source
1 (16 oz) can whole-berry cranberry sauce
2 Tbsp. orange liqueur or orange juice
2 Tbsp. lemon juice
1/2 tsp. dry mustard
1 1/2 lbs. skinless, boneless chicken breasts
1 (6 oz) pkg long grain and wild rice mix
2 Tbsp. grated orange rind
1/4 cup chopped green onions
Preheat the oven to 350°.
In a medium saucepan over medium heat or in a microwave-safe pan, combine the cranberry sauce, orange liqueur, lemon juice, and mustard, cooking until hot.
Place the chicken in baking dish, and pour the cranberry sauce over the chicken. Bake, uncovered, for 40 minutes, or until the chicken is done.
Meanwhile, cook the wild rice according to the package directions, omitting any oil and salt. When the rice is done, stir in the orange rind and green onion.
To serve, place the rice on a plate, and top with the chicken and cranberry sauce.

Serves: 6
Nutrition Facts
Amount per serving
Calories 256
Calories from fat 27
% Daily Value


Total Fat 3.0g
5%


Saturated Fat 0.6g
3%


Cholesterol 66mg
22%


Sodium 187mg
8%


Total Carbs 32.3g
11%


Dietary Fiber 5.6g
23%


Sugars 4.4g


Protein 28.0g


Vitamin A 2%
Vitamin C 31%


Calcium 2%
Iron 5%