I have to admit. I absolutely love bread. I know for a fact that I could never do the South Beach Diet, the Atkins Diet, or any of those other crazy no/low-carb diets. I'm pretty sure you could hand me a loaf of bread and butter and I wouldn't need anything else for a meal (give me some cheese with it and I'm in heaven).
So imagine my delight when I saw this recipe for french bread you can make in 10 minutes posted by Sarah from
Chomping the Big Apple
on that message forum I mentioned before. (Why she never posted this on her blog, I don't know, b/c it's fabulous!) So after watching the video (yes, video) it really does take more than 10 minutes, but those minutes are only counting the active ones. I'm pretty sure it took me longer than 10 minutes -- but seeing as it was my first time, I'm okay with it. :)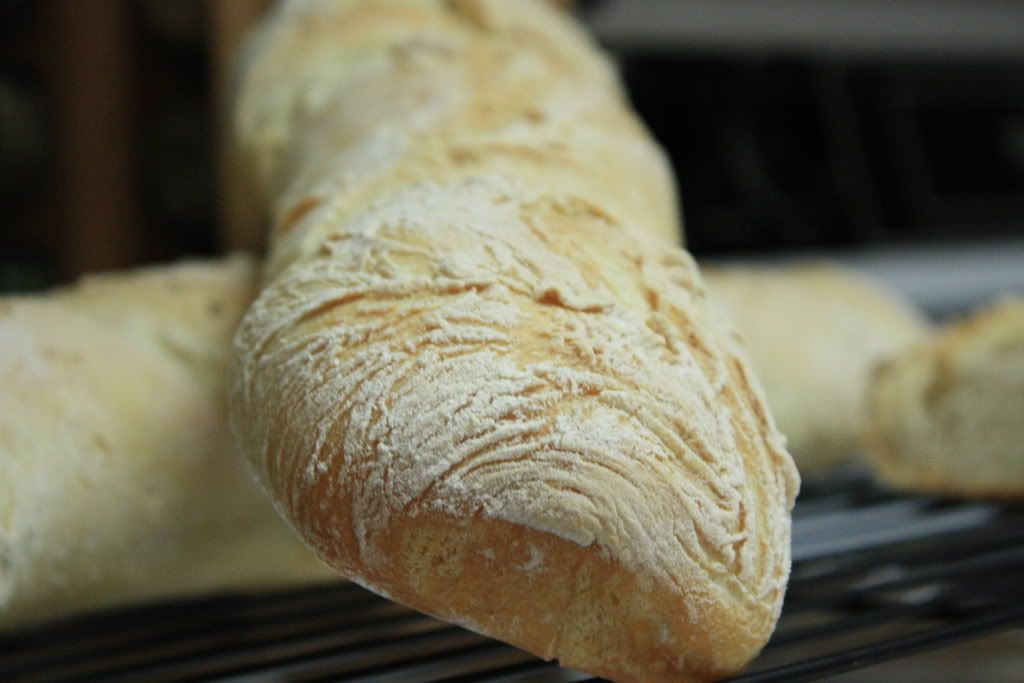 Ten Minute French Bread
1 Tbsp. yeast
water
4 cups flour
1 Tbsp. salt
Go here to watch the video for instructions on how to make these delicious loaves: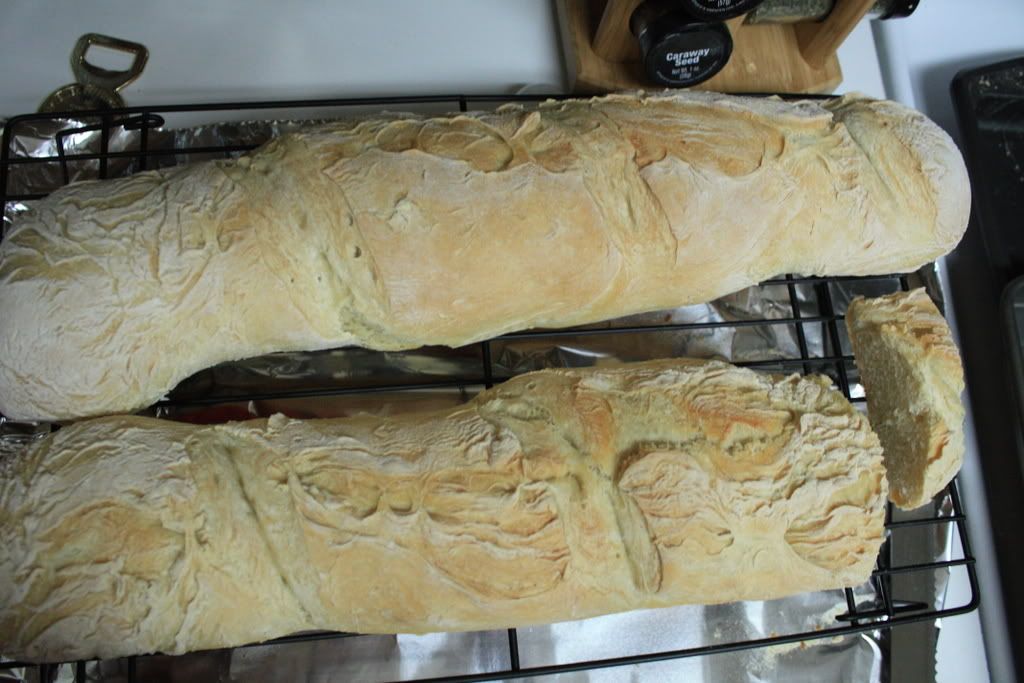 This bread is pretty fantastic. And it is fairly simple to make -- it just is kind of tricky figuring out much water to add... and I'm pretty sure that I probably added too much flour when I was kneading as well (hence the white stuff on the finished loaves).
It does take a while to make these once you include baking time and rising time, but the result is definitely worth it.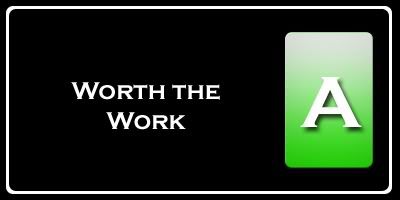 Nutrition Facts
Amount per serving
Calories 77
Calories from fat 2
% Daily Value


Total Fat 0.2g
0%


Cholesterol 0mg
0%


Sodium 292mg
12%


Total Carbs 16.1g
5%


Dietary Fiber 0.7g
3%


Protein 2.3g


Vitamin A 0%
Vitamin C 0%


Calcium 0%
Iron 6%