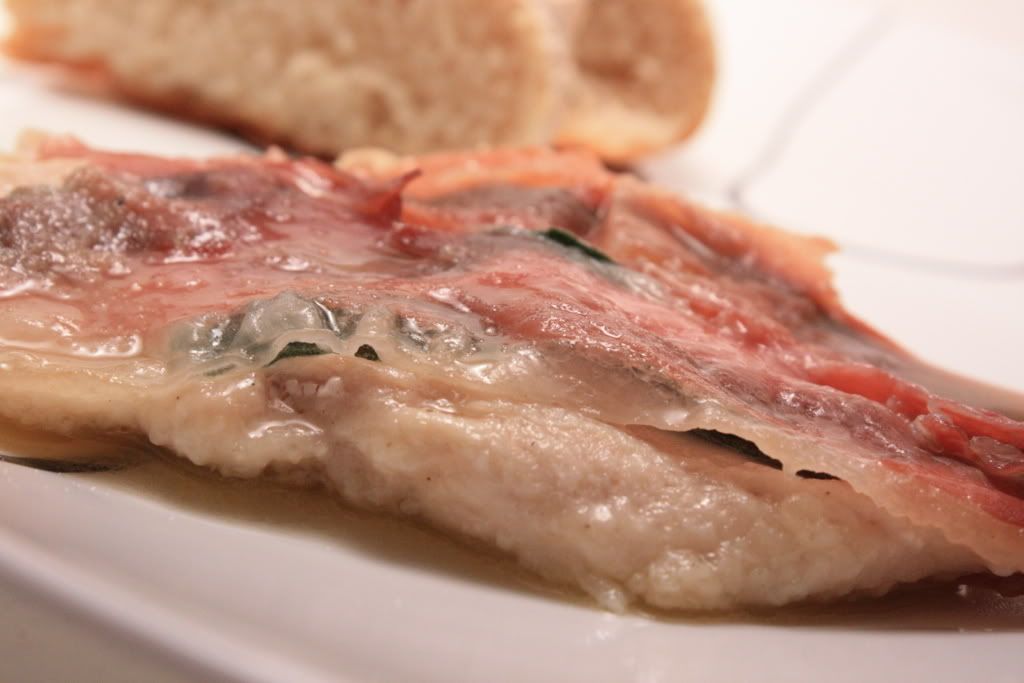 Chicken Saltimbocca is one of those recipes that I had always heard about but had never tried. Saltimbocca actually means "jumps in the mouth" in Italian (or at least according to Widipedia), though I'm not 100% sure that this quite fits that description...
I've never really used sage before in my cooking, especially fresh sage, so I wasn't really sure what to expect flavor-wise. But hey, there's a first for everything, right?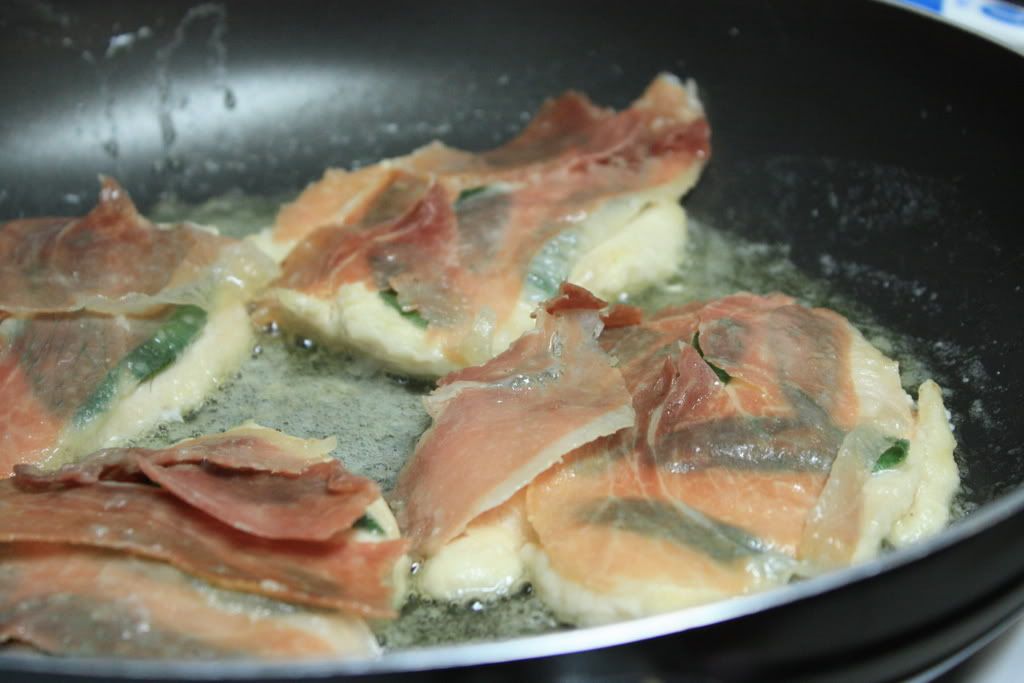 Chicken Saltimbocca
4 chicken breasts, pounded to 1/3-1/2 inch thickness
8 slices thinly sliced prosciutto
1 bunch sage leaves
All-purpose flour, for dredging
Salt and freshly ground black pepper
4 Tbsp extra-virgin olive oil
4 Tbsp unsalted butter
4 Tbsp dry white wine
1/2 cup chicken broth
Lemon wedges, for sauce and serving
Top the flattened chicken breasts with sage leaves (laid flat; I used 4 large leaves per). Cover each chicken breast with 1-2 slices of prosciutto (depending on the size of the chicken). Cover the chicken with a piece of plastic wrap and gently tap with the tenderizing side of a meat mallet to make the prosciutto and sage adhere.

Put some flour in a shallow platter and season with a fair amount of salt and pepper. Dredge the chicken in the seasoned flour, shaking off the excess.

Heat the oil and 2 Tbsp of the butter and in a large skillet over medium flame. Put the chicken in the pan, prosciutto-side down first. Cook for 3-4 minutes to crisp it up and then flip the chicken over and saute the other side for 2-3 minutes, until golden. Transfer the saltimbocca to a serving platter and keep warm.

Add the wine to the pan, stirring to scrape up any browned bits from the bottom of the pan; let the wine cook down for a minute to burn off some of the alcohol. Add the chicken broth, the juice from one lemon wedge, and remaining butter, swirling the pan around. Season with salt and pepper. Pour the sauce over the saltimbocca, garnish with sage leaves and lemon wedges; serve immediately.

(Optional) Drop several sage leaves into the pan during the last few minutes of cooking, before starting the sauce, turning once after a minute. Remove with slotted spoon and use as garnish.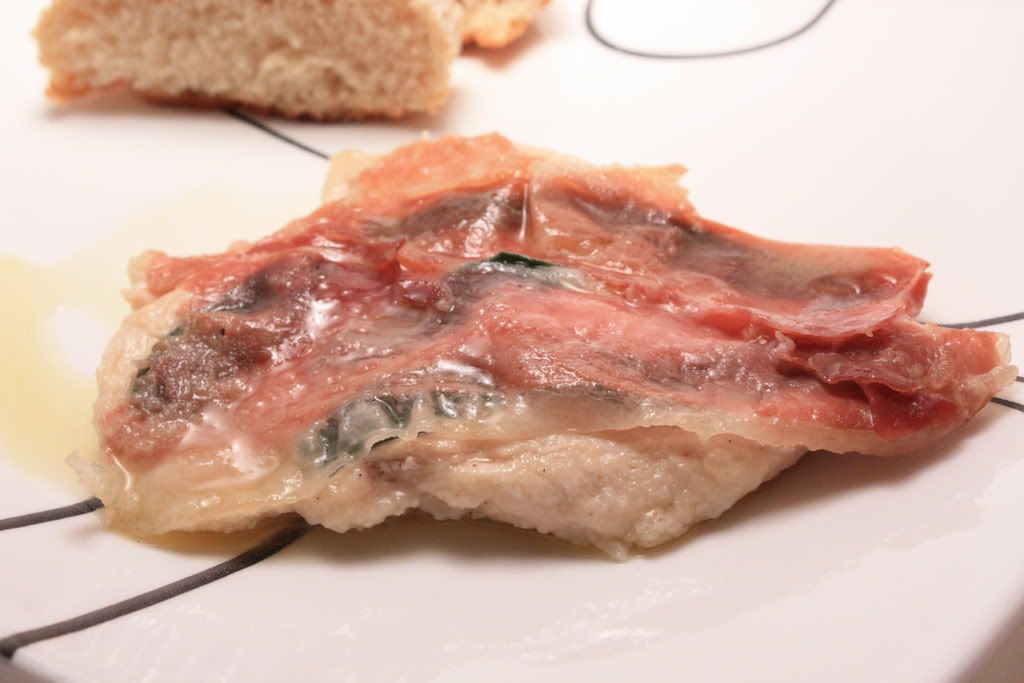 Overall this dish was pretty good, although the sage became a little overwhelming after a few bites (I did not do the optional portion).
I would probably make this again with a little less sage and a few more adaptations from other recipes.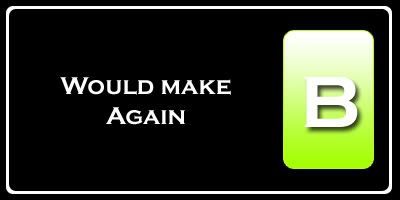 Nutrition Facts
Amount per serving
Calories 654
Calories from fat 364
% Daily Value


Total Fat 40.4g
62%


Saturated Fat 14.5g
73%


Cholesterol 162mg
54%


Sodium 1000mg
42%


Total Carbs 24.6g
8%


Dietary Fiber 11.7g
47%


Sugars 0.7g


Protein 49.2g


Vitamin A 42%
Vitamin C 15%


Calcium 50%
Iron 60%