When I was younger, I absolutely loved going up to Louisville to play in soccer games and tournaments. Yes, I loved playing the game, but I also loved that we would go out to eat at Olive Garden afterwards. I loved loved loved their breadsticks, and would always eat waaaay too many before my meal came.
Over the years though, I've become more and more disenchanted with Olive Garden. I used to think it was some of the best Italian ever... my how my palate has changed. Dispite living maybe 5 minutes from OG, Adam and I never really bother considering it as a choice to dine. The last few times I've been, all the dishes have been so underseasoned and plain.
However, I did try their Zuppa Toscano soup not too long ago and it was pretty decent. Enough so that when I saw a recipe for it on Julie's Foodie, I decided to give it a go.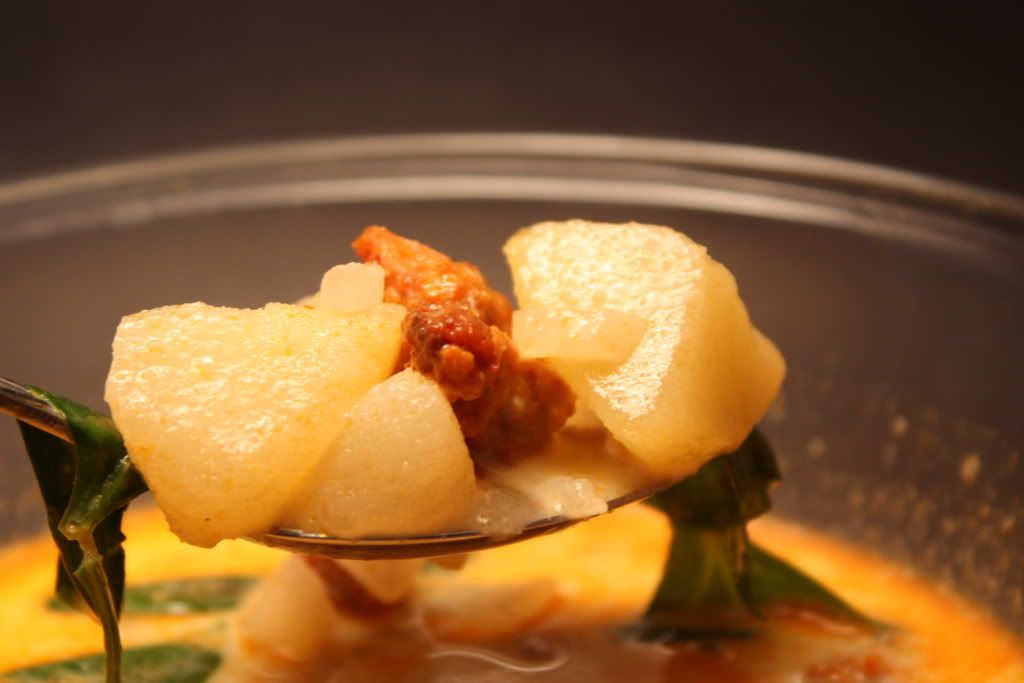 Zuppa Toscano
1 pound spicy Italian sausage - crumbled
1/2 pound smoked bacon - chopped
4 cups water
2, 14.5 ounce cans (about 3 2/3 cups) chicken broth
2 large russet potatoes - cleaned, cubed
2 garlic cloves - peeled, crushed
1 medium onion - peeled, chopped
2 cups chopped kale OR Swiss chard (Like Julie, we used Spinach)
1 cup heavy whipping cream
salt and pepper to taste
In a skillet over medium-high heat, brown sausage, breaking into small pieces as you fry it; drain, set aside.
In a skillet over medium-high heat, brown bacon; drain, set aside.
Place water, broth, potatoes, garlic, and onion in a pot; simmer over medium heat until potatoes are tender.
Add sausage and bacon to pot; simmer for 10 minutes.
Add spinach and cream to pot; season with salt and pepper; heat through.
To be honest, I, uh, didn't make this -- Adam did. So I'm not 100% sure how fast or easy this came together. Although I do know we either got a weird Italian sausage or didn't drain it well enough, because we had a really bad orange oily film on the top of the soup that we had to attempt to strain off.
Overall though, it was pretty good. Nothing overly spectacular, but I'd probably make it again.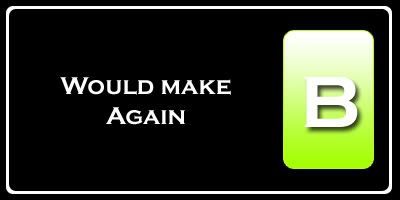 Nutrition Facts
Amount per serving
Calories 389
Calories from fat 246
% Daily Value


Total Fat 27.4g
42%


Saturated Fat 10.2g
51%


Trans Fat 0.1g


Cholesterol 79mg
26%


Sodium 1158mg
48%


Total Carbs 14.1g
5%


Dietary Fiber 2.1g
8%


Sugars 1.6g


Protein 20.7g


Vitamin A 15%
Vitamin C 29%


Calcium 4%
Iron 9%